Even a few weeks after Spider-Man: No Way Home was released in fans' homes digitally, Sony Pictures' most successful film ever remains the talk of the town. One of the most prominent conversation topics coming from its story is discussions about potential future stories for Tobey Maguire and Andrew Garfield - see the fan cries for Spider-Man 4 and The Amazing Spider-Man 3.
Social media campaigns for potential movies to be made have become increasingly prominent over the last couple of years, even leading to some results like the release of Zack Snyder's Justice League for Warner Bros. Nothing like this has happened on the Marvel side of the equation, but future Spider-Man films could potentially enter that conversation at some point.
Tom Holland has already shared his thoughts on Garfield returning as Peter 3, which certainly has fans excited about a potential return to that world alongside the Amazing Spider-Man.
Now, as Tobey Maguire's Spider-Man 4 returns to the spotlight, Sony's own social media department is having its share of fun with the matter surrounding Peter 2.
Sony Addresses Spider-Man 4 Fan Demand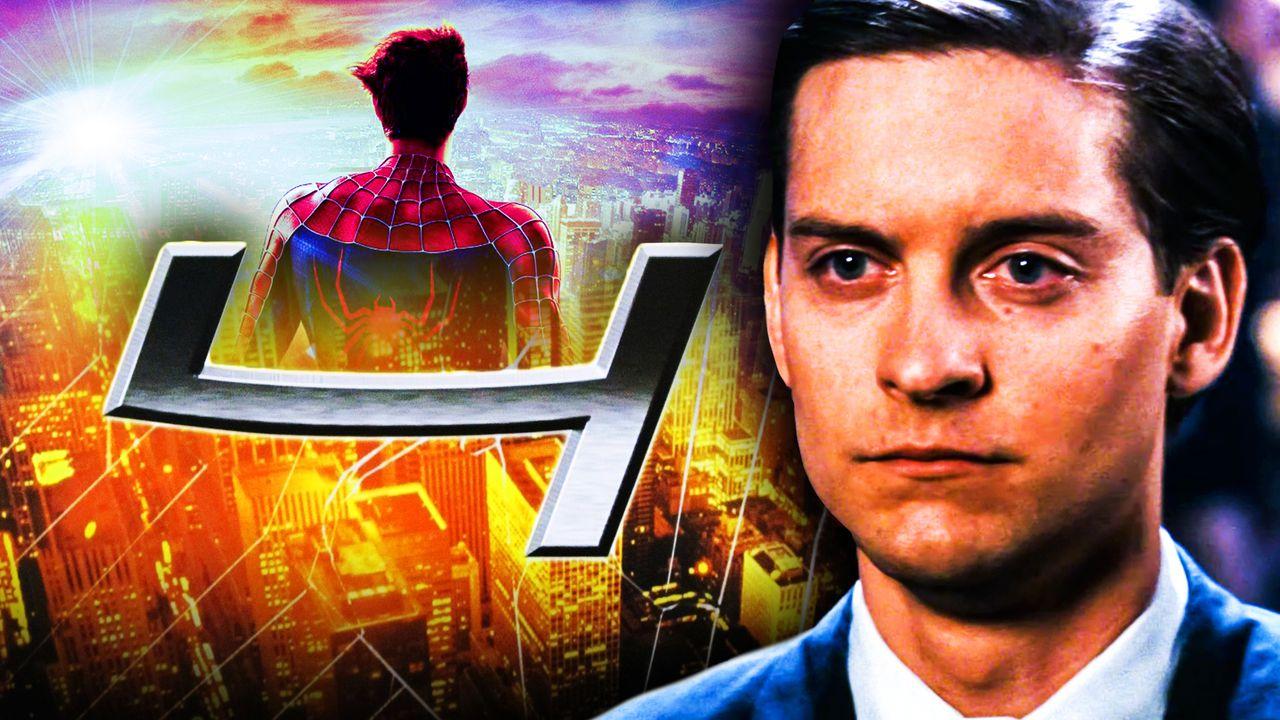 Discussing Film shared a quote from Doctor Strange in the Multiverse of Madness director Sam Raimi, in which he shared his willingness to revisit his Spider-Man franchise alongside Tobey Maguire and Kirsten Dunst. He also offered that all-too-enticing message of "Anything is possible:"
"Anything is possible, really anything in the Marvel universe, any team-ups. I love Tobey. I love Kirsten Dunst. I think all things are possible."
After many fans tagged Sony's official Twitter account in hopes of drawing the studio's attention to greenlight a fourth Spider-Man movie with Maguire, Sony's social media team shared a light-hearted response:
"well this has been fun for our mentions today 😂😂

friendly reminder, we're just the social team!"
Spider-Man 4 Social Discourse
Sony's Twitter accounts are known for lightening up when social media fan demand hits its highs, especially considering how many crazy announcements and leaks came during the lead-up to Spider-Man: No Way Home's debut. 
When the movie's first trailer debuted in August 2021, Sony's official Spider-Man account shouted out "the real ones" - fans who avoided the leaked version of the trailer and waited for the official one to come online. Sony's team took an even funnier route during the chatter surrounding The Amazing Spider-Man 3, making it clear that it doesn't have any say in what movies go into production.
Once again choosing to bring fans a humorous perspective on similar matters, Spider-Man 4 unquestionably brought Sony into the spotlight as Sam Raimi prepares for his next Marvel outing.
Currently, there are no rumored or confirmed plans to make Tobey Maguire's Spider-Man 4, particularly with plans already in place for Tom Holland to star in another MCU trilogy down the road. Even so, Raimi is unquestionably open to the idea of bringing his version of the web-slinger back into the fold for new adventures.
Spider-Man: No Way Home is now available for digital purchase. Raimi's next film, Doctor Strange in the Multiverse of Madness, will debut in theaters on May 6.