Insomniac Games just gave fans their first look at Sandman, who will make his way into the upcoming PlayStation 5 (PS5) game, Marvel's Spider-Man 2.
Nearly two dozen characters are already confirmed to be featured in Spider-Man 2 as the game's two Spider-Men, Peter Parker and Miles Morales, continue to protect New York City.
This also includes an incredible nine villains for the web-slingers to face, led by Kraven the Hunter and Venom, although there are still plenty of secrets waiting to reveal themselves.
Spider-Man 2's First Look at Sandman
PlayStation released a new trailer for Marvel's Spider-Man 2, which revealed the first look and confirmation for Sandman's appearance in the upcoming PS5 video game.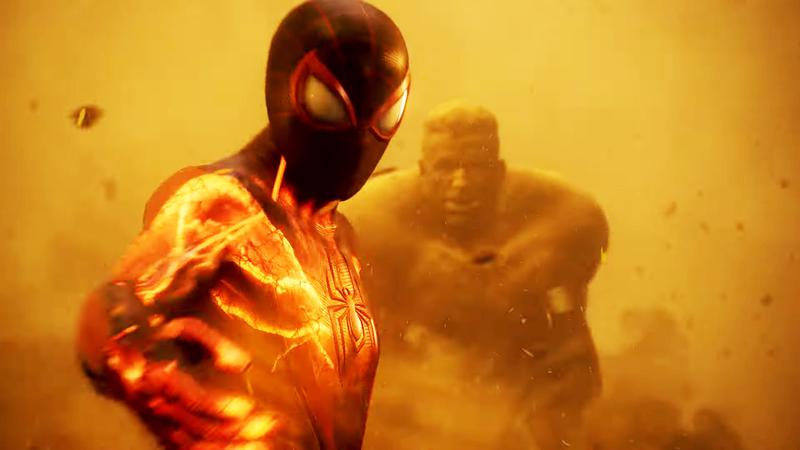 Peter Parker and Miles Morales are seen swinging in the middle of a huge sandstorm as they take on the classic Spider-Man antagonist together.
In this universe, it isn't Flint Marko that turns into Sandman the way Thomas Haden Church does in both Sam Raimi's Spider-Man 3 before he appeared in the MCU's Spider-Man: No Way Home.
This time, fans will see a character named William Baker, who is said to have made an attempt at robbing F.E.A.S.T. before May Parker foils his plan.
Although this may still be the same Sandman fans are familiar with, as, in the comics, Flint Marko was only an alias created by Baker to conceal his identity from his imprisoned father.
With Peter not having gotten the Venom symbiote suit yet during these scenes, it seems most likely that he and Miles will face Sandman earlier in the game, although there's no confirmation of where or how he comes into play.
The full trailer can be seen below:
How Many More Villains Will Be in Spider-Man 2?
Over a dozen villains (including Doctor Octopus and his Sinister Six) made their presence felt in the first Spider-Man game, with seven more unleashing hell on Harlem in Spider-Man: Miles Morales.
Spider-Man 2 is already confirmed to add plenty more names to that extensive list, although fans are still waiting to find out about what surprises Insomniac Games has in store for this sequel.
On top of Kraven and Venom, fans have seen a great deal of footage featuring this universe's take on the Lizard, who is set to rampage across NYC as Peter and Miles attempt to weather that storm.
And, although the upcoming battle with Venom is sure to be the crown jewel of this game's story, there will be countless hours of thrills to experience on the villain front before that challenge presents itself.
Marvel's Spider-Man 2 will be available for the PlayStation 5 on Friday, October 20.
---
Release Date
October 20, 2023
Platform
Other
Richard Nebens joined The Direct in March 2020, now serving as the site's Senior Writer and also working as an assistant editor and content creator. He started his journalism career as a hobby in 2019 and is passionate about sharing news and stories from the entertainment industry, especially comic book movies, comedy, and sci-fi. Richard looks to expand his knowledge about movies and TV every day, and he is eager to stay locked into the latest releases and breaking news at every opportunity.