As Marvel Studios looks to cast the leading quartet of actors for Fantastic Four in the MCU, a new rumor further suggested that fan-favorite Ryan Gosling is on the studio's radar.
Gosling has been rumored to join the MCU for a long time, with potential roles ranging between characters like Nova and Sentry as the franchise expands further into the Multiverse Saga. The Oscar-nominated star has been quick to debunk those rumors, although he's shared aspirations to join the franchise at some point, specifically mentioning Ghost Rider as a character he'd love to play.
Meanwhile, Marvel Studios has plenty of work to do casting for multiple projects in Phase 5 and Phase 6, most notably the upcoming Fantastic Four reboot. Due to the excitement building for Marvel's First Family to finally enter the MCU, casting ideas for Reed Richards, Sue Storm, Johnny Storm, and Ben Grimm have become wildly popular over the last few years.
Now, if one recent rumor proves to be true, Gosling himself may have a good chance at nabbing one of those highly-coveted roles. 
Ryan Gosling in Sight for Fantastic Four Reboot?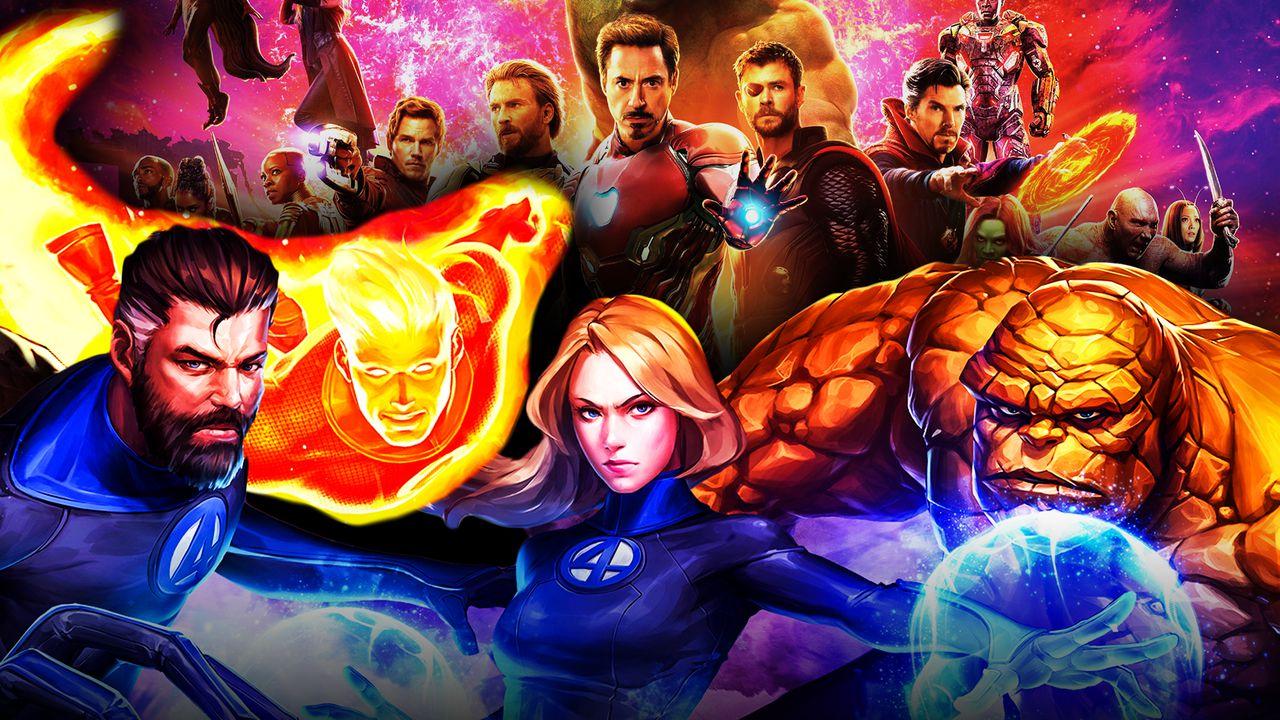 Speaking on The Hot Mic podcast, insider Jeff Sneider shared a rumor that Ryan Gosling is reportedly in line for a role in Marvel Studios' Fantastic Four. Sneider briefly shared that he had "heard" some rumblings about Gosling in the mix for the 2025 movie, although he didn't specify for which role.
This comes after a different rumor indicated he was in the running to play the MCU's Sentry, a character that's reportedly set to appear as an antagonist in Thunderbolts.
Who Could Gosling Play in Fantastic Four?
Signing somebody of Ryan Gosling's caliber would be a huge get for the MCU no matter what role he may be rumored for in Fantastic Four. But now, the real question moves to who he would actually play in the movie, with a couple of key characters sticking out.
Gosling certainly has the status and the acting chops to play the leading role of Reed Richards, who will be one of the MCU's most important leading characters in the Multiverse Saga and beyond. While rumors have teased that Kylo Ren actor Adam Driver is at the top of Marvel's wishlist to play Mr. Fantastic, Gosling would be far from a disappointing second option should Driver not work out.
Even more intriguing is the idea of Gosling potentially playing a character for whom Marvel reportedly has big plans - the Silver Surfer.
The Herald of Galactus is rumored to be in line for his own Special Presentation on Disney+, introducing this wildly powerful hero before the Fantastic Four take their place in the MCU narrative. This would allow Gosling to get his own thing in the streaming sphere before making his way into a big-screen movie for Marvel Studios, and it would give him a chance to play a character that many are clamoring to see fight alongside the Avengers and other MCU standouts.
With Fantastic Four still not set to come to theaters for more than two years, it may be some time before Gosling is announced for the movie, which would only be the case if this rumor turns out to be true. But should it come to fruition, it would only make the movie that much more of a hot ticket as this quartet looks to plant their flag next to Marvel Studios' top names.
Fantastic Four is set to arrive in theaters on Febrary 14, 2025.