Marvel Studios' venture into storytelling on Disney+ has been an overwhelming success thus far, with almost every new series coming in with more praise and popularity than its predecessors. This will continue over the coming years, even adding the Guardians of the Galaxy Holiday Special at the end of 2022 along with the mysterious Halloween special that's in development.
Shooting for the untitled Halloween special began at the tail end of March 2022, with the entire shooting schedule only set to last for a few weeks ahead of its undisclosed release date on Disney+. The special features veteran MCU composer Michael Giacchino taking on a new role as a director while Gael Garcia Bernal is rumored to lead the way on screen as Werewolf by Night.
As one of Moon Knight's biggest adversaries, Werewolf by Night will be an important character to get right on the small screen, particularly in regard to the visual effects that will bring him to life. However, according to a new report from the inside, there may not be as much VFX work needed for the lycanthrope as fans originally expected.
Practical Effects for Werewolf By Night?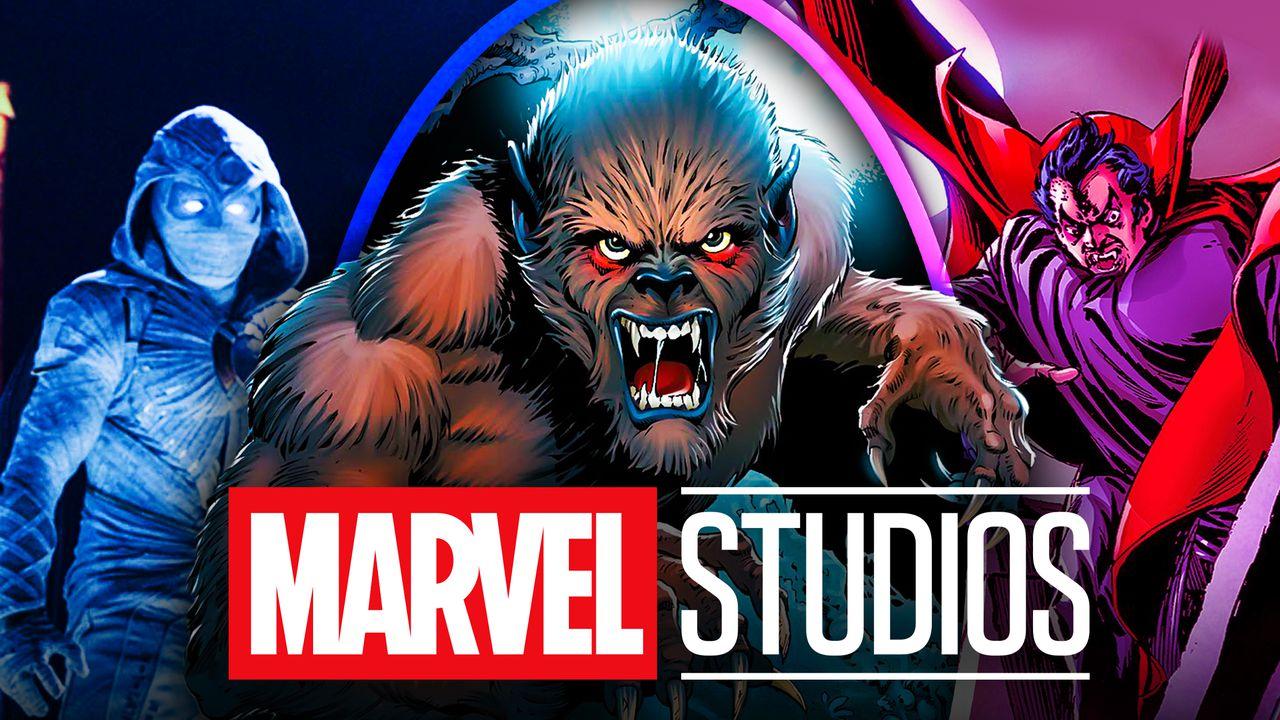 Will Werewolf By Night use practical effects? The After Hours Media Blog hinted that Marvel Studios' Halloween special will use a combination of practical effects and VFX work for Werewolf by Night.
The blog found evidence from a crewman who is working on the Halloween special and a screenshot of a message about "a stunt performer who is in full werewolf makeup." According to that crew member, the MCU's Werewolf by Night will be filmed using practical effects, while there may be CGI touch-ups to complete the look in post-production.
Less CGI Than Normal For Marvel's Halloween
Although Marvel Studios is known for its use of CGI throughout the years, the MCU has some notable instances of utilizing mostly practical effects as well. The biggest recent example of this came in 2019's Captain Marvel, which used real makeup to bring the Skrulls to life rather than creating them through computer-generated effects.
This new report surrounding the Halloween special comes as something of a surprise, largely since Marvel has leaned more toward CGI-based special effects for its Phase 4 projects. It should be an exciting development nonetheless as the studio looks to make Werewolf by Night appear as realistic as possible with the makeup tools available.
Of course, the entire character won't be able to come to the small screen practically, which lends credence to the part of the reports that said there would be CGI touch-ups in post-production. However, even this level of work on the character is something that will have fans looking forward to the anti-hero's Disney+ debut in the foreseeable future.
Marvel Studios' Halloween special is currently filming, and it could release on Disney+ close to Halloween this year.