Only a few weeks remain until the MCU returns for a strong five months of content, although there is plenty of work still to be done on Phase 4's 2022 entries as well. While the usual blockbusters can be expected like Doctor Strange in the Multiverse of Madness and Thor: Love and Thunder, Disney+ is also bringing heavy-hitters like the Secret Invasion mini-series.
Not only will this show feature the return of the iconic Captain Marvel duo of Samuel. L Jackson and Ben Mendelsohn as Nick Fury and Talos, they will be surrounded by an all-star team of castmates. This includes undisclosed roles for Game of Thrones headliner Emilia Clarke and Happy Gilmore standout Christopher McDonald among others still rumored for involvement.
One major detail that Secret Invasion is still missing is its release date, although there are signs pointing to it holding a debut sometime next summer. Indications continue to point to this being true in the latest rumor surrounding the show's shooting schedule.
WHEN THE SECRETS WILL INVADE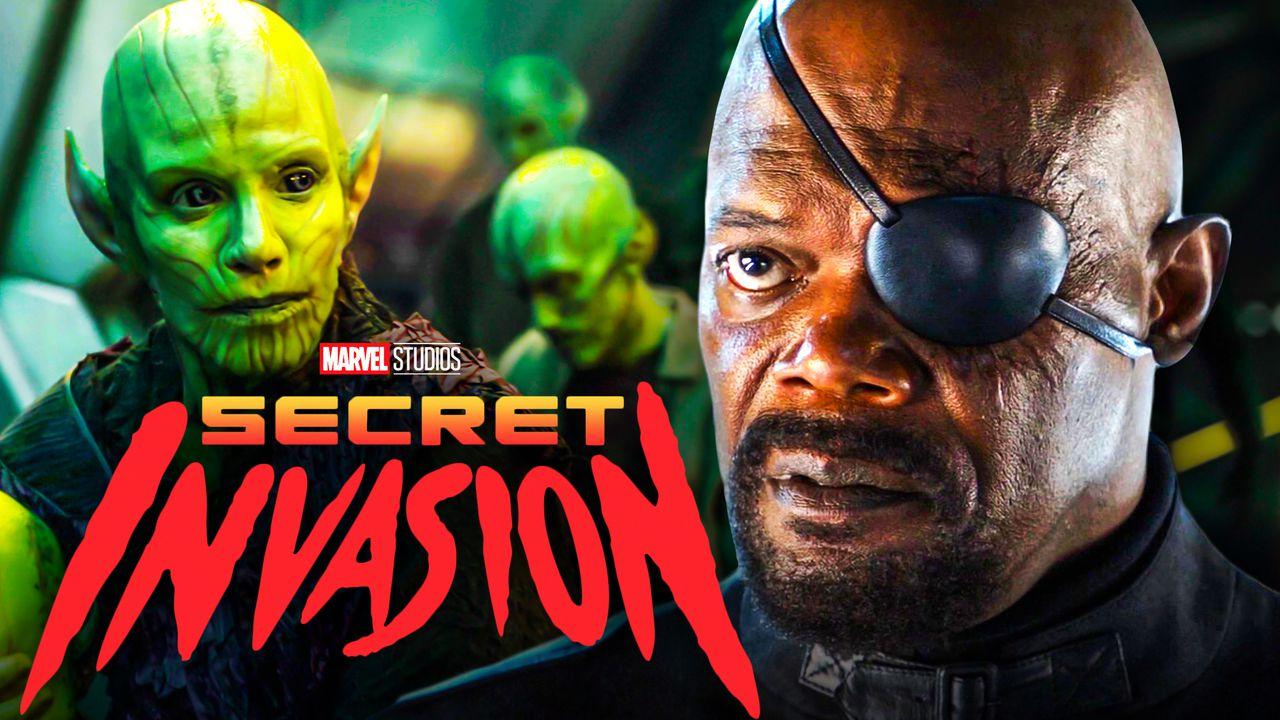 Insider Charles Murphy of Murphy's Multiverse took to Twitter to reveal that Marvel Studios' Secret Invasion will be filming from mid-August to December 2021. The series is expected to release sometime in 2022 on Disney+.
A QUICK MCU TURNAROUND?
Secret Invasion is already being spoken of as one of the MCU's biggest endeavors as it will adapt a version of the Skrull invasion from Marvel Comics. That being said, the fact that the show is rumored to only have four months to shoot all of its material could be seen as a speedy run for something of this magnitude.
However, recent results must be taken into account when looking ahead to the future, especially pertaining to the MCU's content on Disney+.
While Loki had the global pandemic to deal with during its shoot, the MCU's latest release finished filming in December 2020 before debuting its first episode on June 9, 2021. This indicates that Tom Hiddleston's series only had anywhere from five to six months to finish all of its post-production work, of which there was plenty due to the multiversal nature of the story.
Looking at how extensive the special effects will likely be in this series with the shape-shifting Skrulls involved, on top of the intense storytelling, Marvel Studios certainly has its work cut out to complete Secret Invasion in about half a year. Thankfully, with the team's track record both before Phase 4 and during it, fans should be optimistic that everything will come together as planned.
Secret Invasion is rumored to begin filming in August 2021.