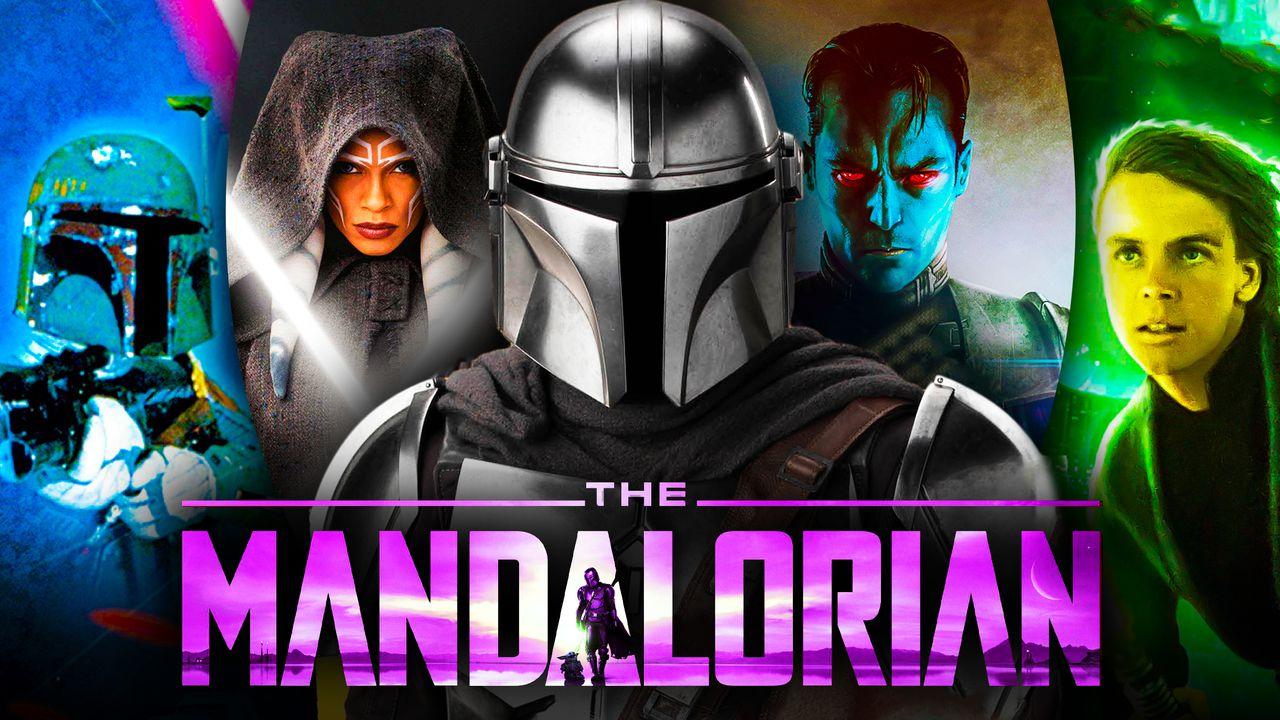 The Mandalorian Season 3 is still far from its release, but excitement is building after the emotional conclusion to the show's previous run of episodes and a brief appearance by the bounty hunter in sister show The Book of Boba Fett. Several cast members, new and returning, have been confirmed for the upcoming season, and fans will get to hear even more information about what's in store at this year's Star Wars Celebration.
The much-anticipated follow-up to Din Djarin and Grogu's adventure has seen a number of release dates and windows thrown around by rumors, reports, and even cast members. One report suggested that viewers would be able to see the pair again sometime in the 2022 Holiday period.
Moff Gideon actor Giancarlo Esposito even claimed that the series could hit Disney+ as early as this summer, though this would conflict with Marvel's plans on the platform and the expected release window for fellow far, far away show, Andor.
Now, a new report has provided a better idea of when fans will be able to stream the upcoming season.
When Does The Mandalorian Season 3 Premiere?
Mandalorian Season 3 release date was announced at the Star Wars Celebration. Fans can expect to catch new episodes of The Mandalorian on Disney Plus no later than February 2023. After Season 2 of The Mandalorian back in October 2020, season 3 has been a long time coming for all Star Wars fans. Stay tuned.
Previously, the third season of the Star Wars show was expected to hit the streaming platform by Christmas this year. This new development suggests that there is a chance fans could be waiting a bit longer to return to the world of The Mandalorian.
A Steady Stream of Star Wars Content
In comparison to Marvel Studios' steady stream of MCU content over the past few years, Star Wars has had a harder time getting projects in front of viewers. While Marvel is consistently pumping out both theatrical and streaming offerings week after week and month after month, the galaxy far, far away has only seen the sporadic release of a handful of shows.
This new release window seemed to change that, with Obi-Wan Kenobi tiding fans over for the start of the summer, Andor eyeing a later summer launch, and now The Mandalorian potentially ringing in the new year. This also doesn't include other potential projects that Lucasfilm is keeping quiet on, like a follow-up to Star Wars: Visions and an unannounced animated show.
While the studio is still working out its best approach on the theatrical side, it seems as though their projects on Disney+ are under control.
---
Tom Drew is the Executive Editor at The Direct. He joined The Direct as a writer back in 2020, before taking on editorial tasks and then assuming a more prominent role as Executive Editor. Tom helps to manage the workflow of the team and ensure that content is as informative and engaging to readers as possible.