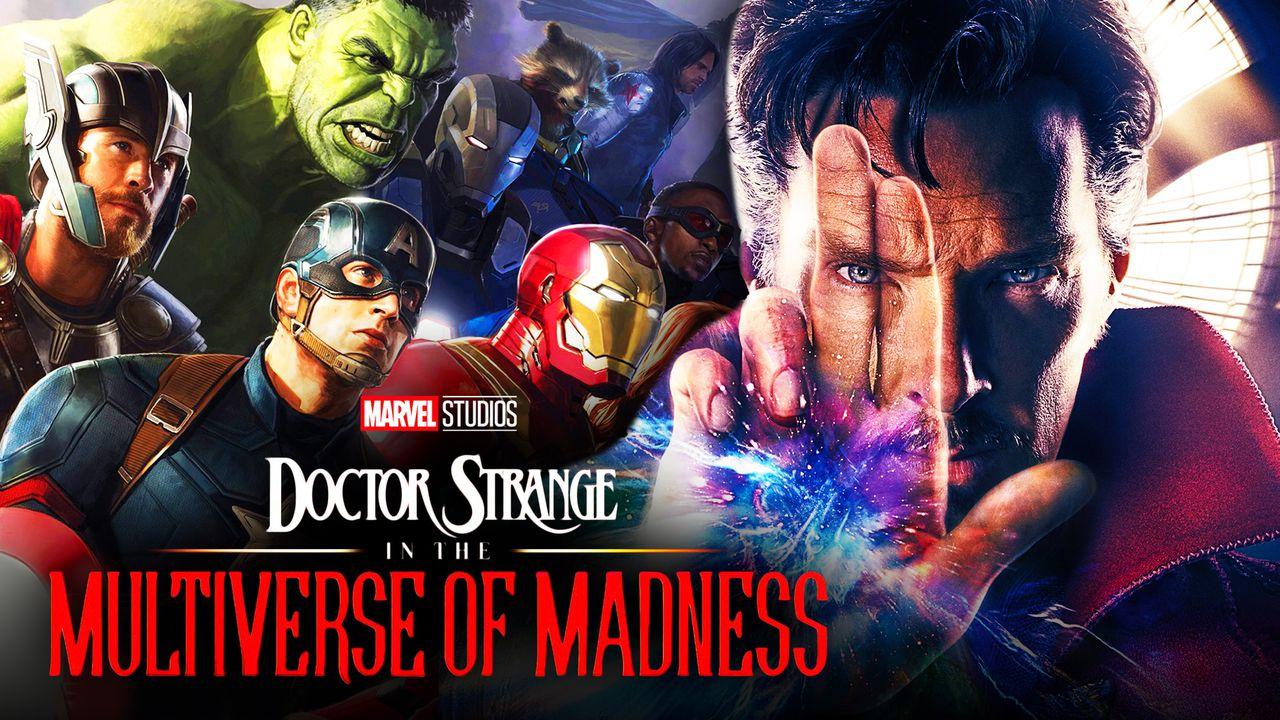 Phase 4 has set the stage for the Multiverse to become integral to the future of the MCU with both Loki and Spider-Man: No Way Home taking full advantage of the concept. Fans have already been treated to Variants of the God of Mischief and Spider-Man, with Doctor Strange in the Multiverse of Madness expected to be packed with even more.
The Multiverse blockbuster has a stacked cast including Doctor Strange, Scarlet Witch, Wong, America Chavez, Baron Mordo, and Dr. Christine Palmer. Although the highly-anticipated sequel is expected to be packed with plenty more surprise appearances with the latest trailer hinting at Patrick Stewart's Professor X and a Captain Marvel Variant.
Reshoots conducted toward the end of last year reportedly added even more cameos to the film, and amid rumors of a Multiverse Illuminati, new evidence has hinted at two more Avengers showing up. 
Did LEGO Spoil Two Doctor Strange Cameos?
According to a recent Instagram post from insider tandnbricks, as shared by BrickFanatics, LEGO will release a 2708-piece set based on Doctor Strange's Sanctum Sanctorum in May or June to coincide with the release of Doctor Strange in the Multiverse of Madness​​​​​.
Rumors indicate the Minifigure line-up for the $210 USD model will include three Doctor Strange Variants, Wanda Maximoff, Baron Mordo, Iron Man, and Spider-Man. The LEGO leak potentially spoils appearances of the wall-crawler and armored Avenger in the highly-anticipated sequel, although it's unclear if the set is inspired by Multiverse of Madness.
Are Iron Man and Spider-Man in Multiverse of Madness?
Doctor Strange in the Multiverse of Madness has long been reported to be packed with cameos from Variants of fan-favorite heroes, with Iron Man and Spider-Man being among the top contenders. 
Iron Man has been rumored for a role in the Multiverse epic for a while now, although Robert Downey Jr. isn't expected to be the actor in the suit. Having initially been in contention for the role in the early days of the MCU, Tom Cruise will reportedly appear in Multiverse of Madness as a Tony Stark Variant and a member of the Illuminati. 
Doctor Strange recently teamed up with three Spider-Man Variants in No Way Home, making Tobey Maguire, Andrew Garfield, and Tom Holland plausible contenders to appear in the Multiverse-hopping adventure. Recent rumors have pointed to Maguire being the Peter Parker to join the highly-anticipated sequel, and given his Marvel history with director Sam Raimi, he would be the most logical choice of the three. 
The latest LEGO leak appears to confirm reports of the two Avengers tagging along for Multiverse of Madness, but it may not be quite that obvious. While LEGO has a long-standing history of spoiling Marvel blockbusters, a set releasing so close to the Doctor Strange sequel would be unlikely to include any of the surprise cameos to maintain the intense secrecy. 
When it came to keeping No Way Home's biggest surprises under wraps, the adjacent LEGO releases were almost devoid of movie-based content as they omitted most of the Multiverse villains or alternate Spider-Men. Marvel Studios will almost certainly look to maintain the same level of surprise and secrecy with Multiverse of Madness.
Fans will have to wait until Doctor Strange in the Multiverse of Madness hits theaters on May 6, 2022 to discover whether Spider-Man or Iron Man makes an appearance.