Ryan Reynolds is inching closer to his Marvel Cinematic Universe debut thanks to the upcoming Deadpool 3, which is in early development. Having already completed two wildly-successful solo movies with 20th Century Fox, the stage is set for the Merc with a Mouth to join his Marvel counterparts after Disney gained the rights to the X-Men.
Details for Deadpool 3's plot are being kept firmly under wraps, although Marvel and Reynolds are hard at work developing the film with Reynolds' Maximum Effort Productions lending a hand. The man behind Wade Wilson is currently the only cast member confirmed to be in the film, although there are plenty of others that have addressed a potential return from the Fox movies.
Karan Soni is in the dark about his comeback as the taxi driver Dopinder while Zazie Beetz shared hope that she'll be back to play the luck-blessed heroine Domino again. Even with this enthusiasm for the franchise, these actors and more know nothing about what's coming for Deadpool's MCU future, even his on-screen love interest.
Reynolds Keeps Deadpool 3 Secrets Locked Up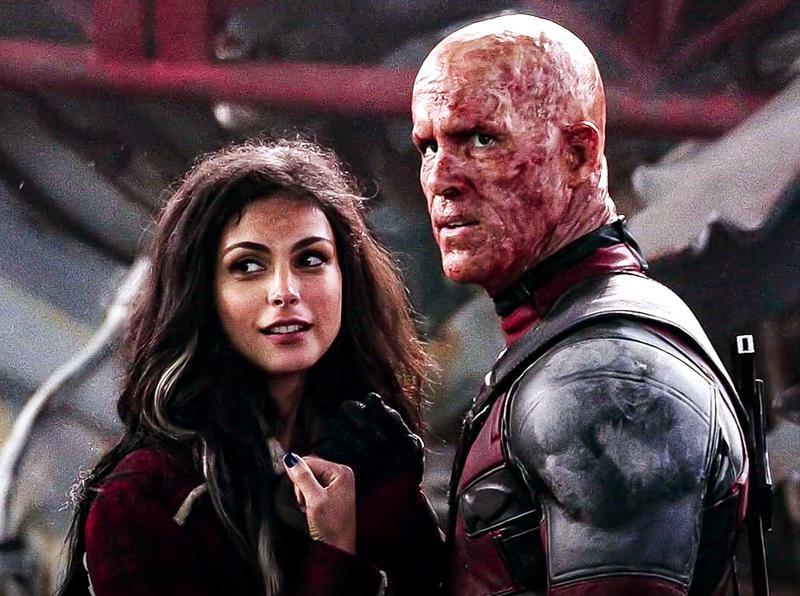 Deadpool and Deadpool 2 star Morena Baccarin spoke with The Wrap about being in the dark about development for Marvel Studios' Deadpool 3.
While her character Vanessa died tragically at the beginning of Deadpool 2, there is ample opportunity for Baccarin to reprise the role in some form for the third solo movie. Admitting that she's usually "the last to know" regarding information about her projects, she recently heard about director Shawn Levy signing onto the film, but she doesn't know anything else:
"I know nothing, 'cause I'm usually the last to know. I also live under a rock. I have three kids and you're telling me there's a director attached. I had no idea. I heard that, finally, today. I was like, 'Oh, that's cool!'"
Baccarin also admitted that she stays in touch with co-star Ryan Reynolds, continuously texting him to find out if anything is happening with the upcoming threequel. She hopes to return to play Vanessa again in Deadpool 3, but anytime she asks Reynolds for information about the movie, he always changes the subject and keeps her out of the loop:
"I hope I get to be in it. I don't know. They're very, very annoyingly tight lipped. I text Ryan every six months, and I'm like 'What's going onnnn?' He's like, 'Hey, how are you? How's your family?' I'm like, 'Not what I'm asking youuuu!'"
Baccarin's Hopes for Reynolds Reunion in the MCU
Morena Baccarin is unquestionably one of the MCU's biggest fans, having been attached to the franchise outside her work on Deadpool. She was previously in the running to play Maria Hill in 2012's The Avengers, and after her two credits in Fox's duo of Deadpool films, she's all in to bring her character into the MCU.
Now that Wade Wilson is in possession of Cable's time-travel gear after the end of Deadpool 2, there is a clear opportunity to bring Baccarin's Vanessa back in a more meaningful role. The anti-hero already offed the X-Men Origins: Wolverine version of his character and killed Ryan Reynolds shortly after his doppelganger approved the Green Lantern script, so who's to say he couldn't save the love of his life?
Although Baccarin is hoping to come back to her role as Vanessa once again, it seems that she may be waiting a while according to her quotes about Reynolds' secretive nature.
The leading actor has only offered small pieces of information about Deadpool 3's progress, although the team knows internally when it will arrive in theaters. Now that Shawn Levy is on board to direct the film, more information will hopefully make its way into the public soon, including Baccarin's potential inclusion as Deadpool's true love.