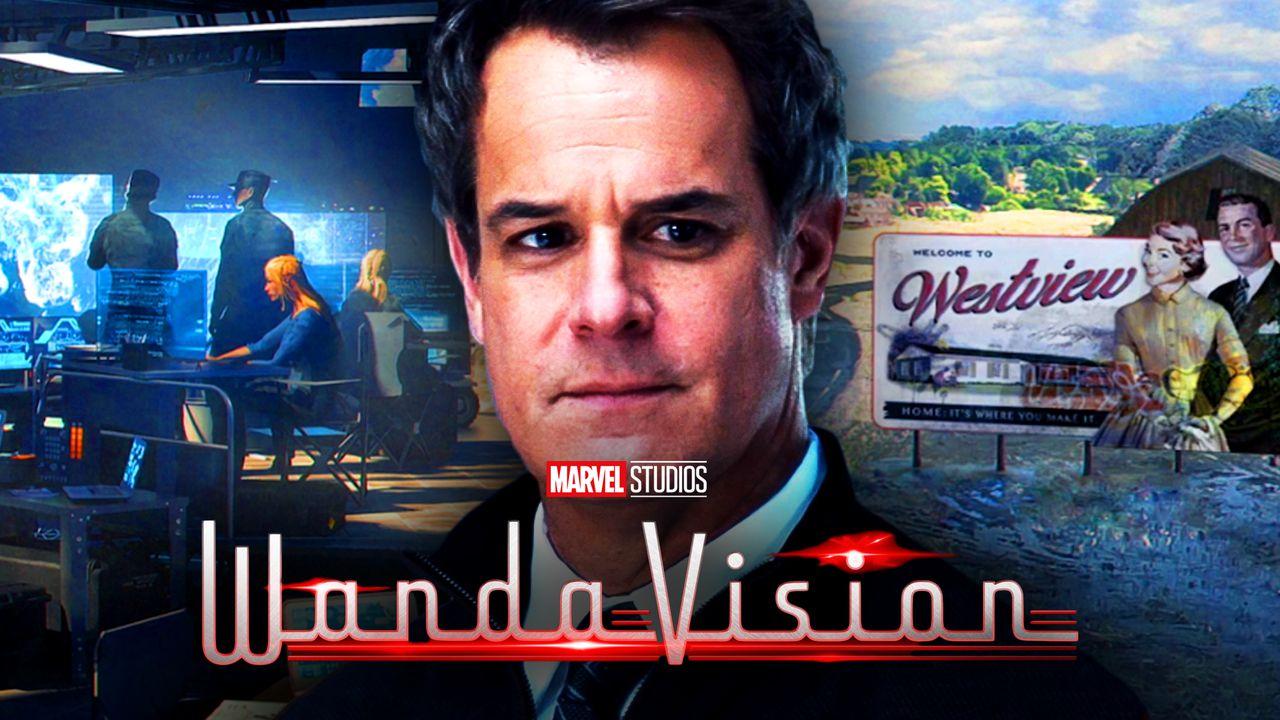 WandaVision concluded its run on Disney+ last week , becoming the MCU's first dive into storytelling exclusively via the streaming world. Fans marveled at new reveals that came in each of the show's eight weeks, and theories will continue to run rampant over its events in the coming months.
In the MCU's bi-week for in-universe content, Marvel Studios is giving fans an inside look into Phase 4 with the newly released Assembled program on Disney+. This entry is set to debut new episodes with every upcoming MCU project , with the first episode centered around WandaVision having premiered on March 12 .
Included in this 58-minute episode are new looks at some concept art for the MCU's newest secret organization...
SWORD SHOWN IN ASSEMBLED
In the first episode of Marvel Studios' Assembled on Disney+, five concept art images from WandaVision were released. These images feature early designs for the SWORD base in Westview, NJ and its agents.
All five images can be seen below:
The first image shows off the SWORD base at night outside the Hex in Westview, NJ. This image turned out to be very similar to how the base looked in the final cut of WandaVision .
The second image shows another angle of the SWORD base outside Westview, this one with the sun up and shining.
A concept image from inside the SWORD base is shown here. This view didn't make it verbatim into the show, but the style of how everything looks translated well into the final cut.
Above is a look at the central hub inside the SWORD base where Director Tyler Hayward gave his briefing in 'Episode 5."
Above is an early look at the costumes for multiple ranks of SWORD agents, including Teyonah Parris' Monica Rambeau and potentially an early look at Director Tyler Hayward before Josh Stamberg took the role.
CONCEPT ART GALORE
Marvel Studios always plans out its projects long before any cameras start rolling with hundreds of concept images to use as a guide. Many of these pictures usually come to light in behind-the-scenes features that arrive after MCU projects release, which continues to be the case at the start of Phase 4.
While the images are many times vastly different from what appears on screen, these pictures from WandaVision appear to be much more in sync with the final designs for the action on Disney+. The costumes are almost identical, and the SWORD base appears to be taken almost straight from these pictures as well.
Bringing SWORD into the MCU for the first time was bound to be a huge plot point, no matter the project in which it premiered. Especially considering the fact that the organization had already existed for some time before WandaVision , its locations and personnel came into play fully fleshed out and looking immaculate.
More images like this can be seen in Marvel Studios' Assembled on Disney+. All nine episodes of WandaVision are available to view as well.