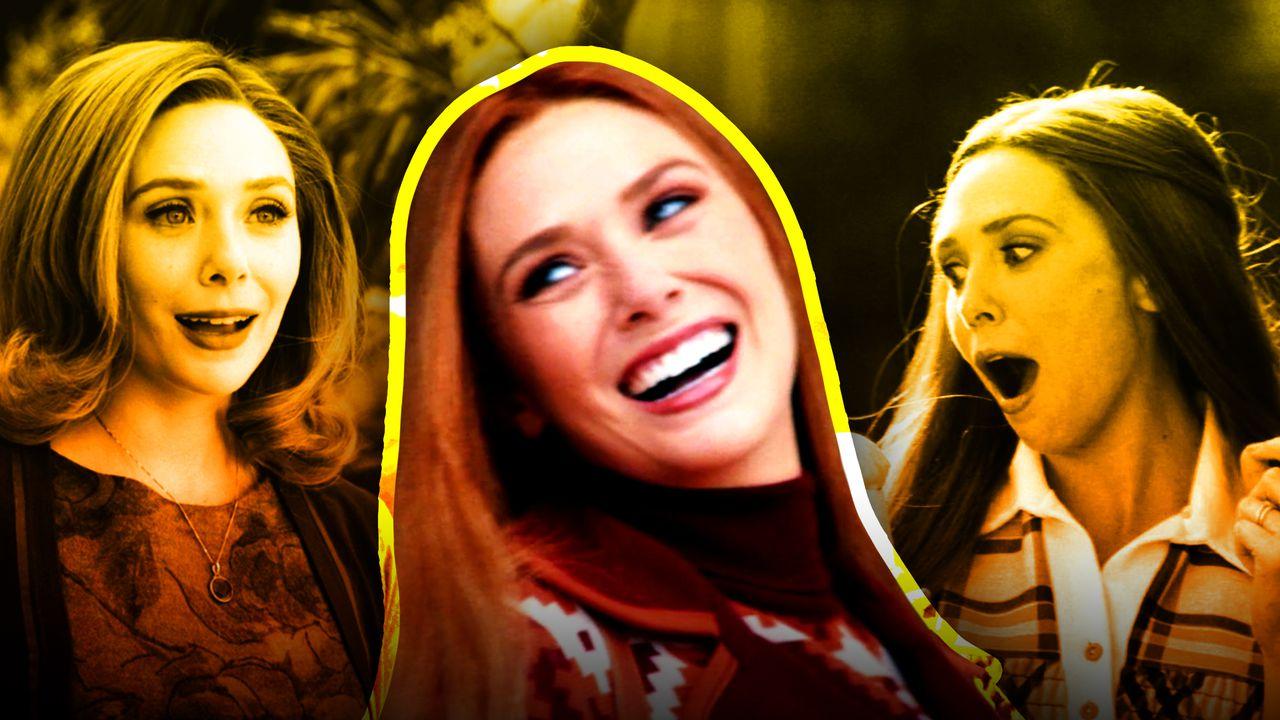 Marvel Studios is officially back in action with Phase 4 of the Marvel Cinematic Universe, and as expected, the franchise has retaken its spot atop of the entertainment world. The MCU's first Disney+ series, WandaVision, is only one-third of the way through its first season, and it's already making waves as the plot slowly reveals itself.
Wanda and Vision are doing their best to live as normal of a life as possible in suburbia so far, going from newlyweds to parents of twin babies over the span of a few days. This speedy progress into parenthood has the Marvel fandom on notice, proving that this series will be unlike anything Marvel Studios has brought to life. This all comes before the insanity set to arrive in tomorrow's Episode 4!
With this being the first new property from the MCU in 18 months, fans are hitting the internet, taking in every bit of information the show has to offer. In that process, WandaVision's leading characters are seeing a solid boost in popularity.
MCU SERIES STARS TOP IMDB'S MOST POPULAR CELEBRITIES
According to IMDB, six actors from Marvel Studios' WandaVision are in the top 100 currently trending actors worldwide. This includes Elizabeth Olsen (Wanda Maximoff) in the top spot, with Emma Caulfield (Dottie), Paul Bettany (Vision), and Kathryn Hahn (Agnes) earning top 10 status as well.
The full list of actors from WandaVision making the list can be seen below:
1.) Elizabeth Olsen (Wanda Maximoff) 
5.) Emma Caulfield (Dottie)
6.) Paul Bettany (Vision)
8.) Kathryn Hahn (Agnes)
72.) Teyonah Parris (Geraldine/Monica Rambeau)
81.) Evan Peters (undisclosed role)
EVERYTHING'S COMING UP WANDAVISION
After Elizabeth Olsen's performance through three episodes of WandaVision, it's abundantly clear why she currently holds the position of the most popular celebrity on Earth (on IMDB). Wanda's magic and powers are being put on full display as she manipulates her new reality with Vision, and this is only the beginning of everything set to come in this wacky show.
The other three actors in the top 10 are all important pieces to the WandaVision puzzle, including Olsen's co-star Bettany, the show's potential lead villain in Hahn, and Caulfield's mysterious social queen bee. Dottie in particular will be someone to watch out for as the series continues, especially since she has only served in a prominent role in one episode thus far.
Teyonah Parris' inclusion on the list is a welcome sight, especially considering that this is the first of multiple upcoming MCU appearances. Parris is just starting to gain some traction with her role as she transitions from Geraldine to Monica Rambeau, a transition that should gain some serious momentum after the recent teaser for Episode 4.
Evan Peters coming in at #81 in the rankings may be the most surprising of the bunch. Not only has he not been in any of the three episodes available on Disney+, but there is also still no confirmation for who he's actually playing in the show! Whether it turns out to be Mephisto, Quicksilver, or somebody new, Peters' arrival should certainly mark a turning point when he finally arrives.
As WandaVision continues its run on Disney+, it seems almost expected that many of these actors will remain on this list for the foreseeable future. Episode 4 of the Marvel Studios series premieres on Friday, January 29.