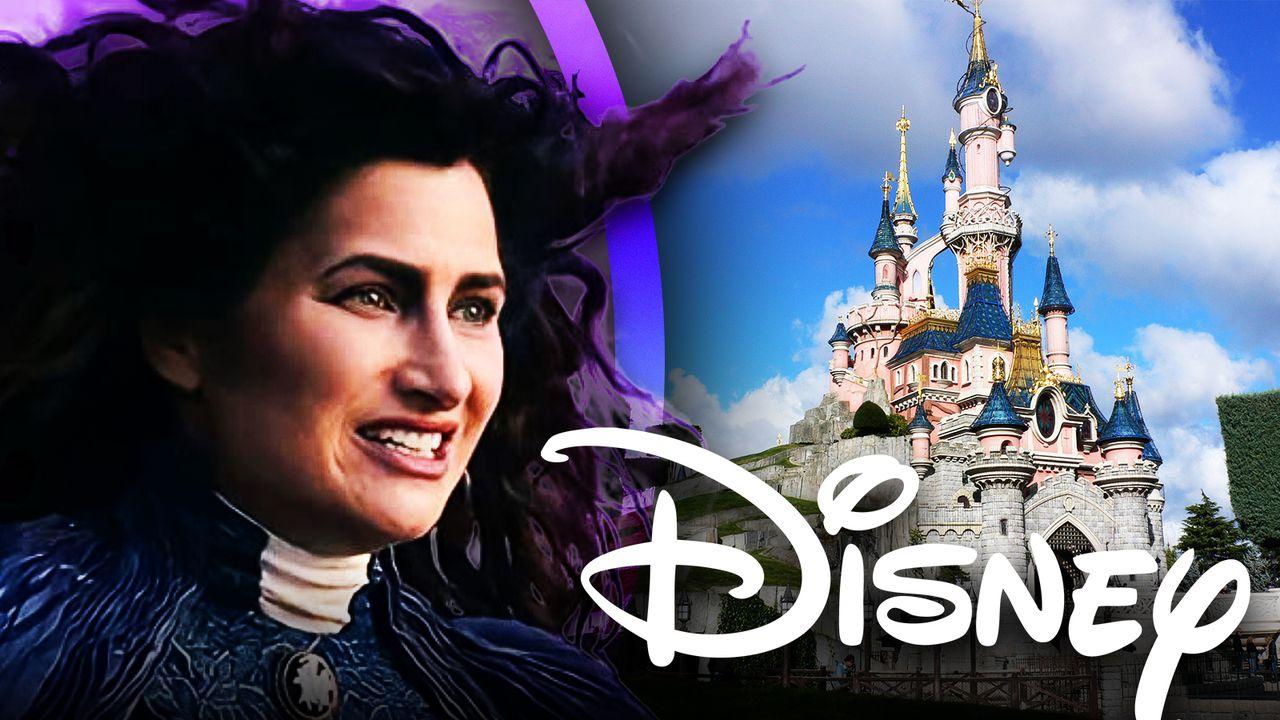 It's been seven months since the town of Westview endured both the likes of Wanda Maximoff and her adversary, Agatha Harkness.
The last time fans saw Agatha was at the end of Marvel Studios' first Disney+ streaming series, WandaVision, where Wanda, who had fully taken on the powers of the Scarlet Witch, cast a spell to turn the villainous witch back into the nosy neighbor known as Agnes.
Marvel Studios President Kevin Feige revealed in the past that they wish to work with Kathryn Hahn, who portrayed Agatha, again in the future, leaving fans to believe that the powerful witch who was behind everything all along will make a return in the MCU.
However, WandaVision aficionados won't have to wait much longer to see the character again, as it seems she will be making her way to Disneyland in California.
AGATHA HARKNESS AT DISNEYLAND
Disneyland officially revealed via Instagram that three new villains would be coming to the theme park for their Halloween event, Oogie Boogie Bash. The most notable is the tease for WandaVision's Agatha Harkness.
The post, which was presented to the public in the form of an Instagram Reel, showcased a cryptic, dimly lit video of what made each of the three characters famous in their respective franchises. The first two teases seemed to allude to the character of Sid from the Toy Story franchise and Emma Stone's Cruella de Vil from the recent Disney film, Cruella.
At the end of the reel, a camera shot panning to the left revealed a director's chair with the capitalized letters "GATHA," before a sinister laugh from none other than Kathryn Hahn echoed throughout the background, all but confirming her appearance for the event.
A MAGICAL TRICK-OR-TREAT
As Agatha plagued the town of Westview in addition to the mind of Wanda Maximoff in WandaVision, she will likely continue her magical mischievousness at Disneyland's Halloween event.
It is unknown at this time whether or not she will be available at all areas of the park, or just the Avengers Campus section. But nevertheless, it is exciting to get another MCU character at the park, especially for a limited event like Oogie Boogie Bash.
Her character will likely be walking around and interacting with guests, as do all of the displayed characters at Disneyland. Fans who attend the Disney Halloween Party will need to buy special tickets on select nights in September and October if they want to participate in the festivities.