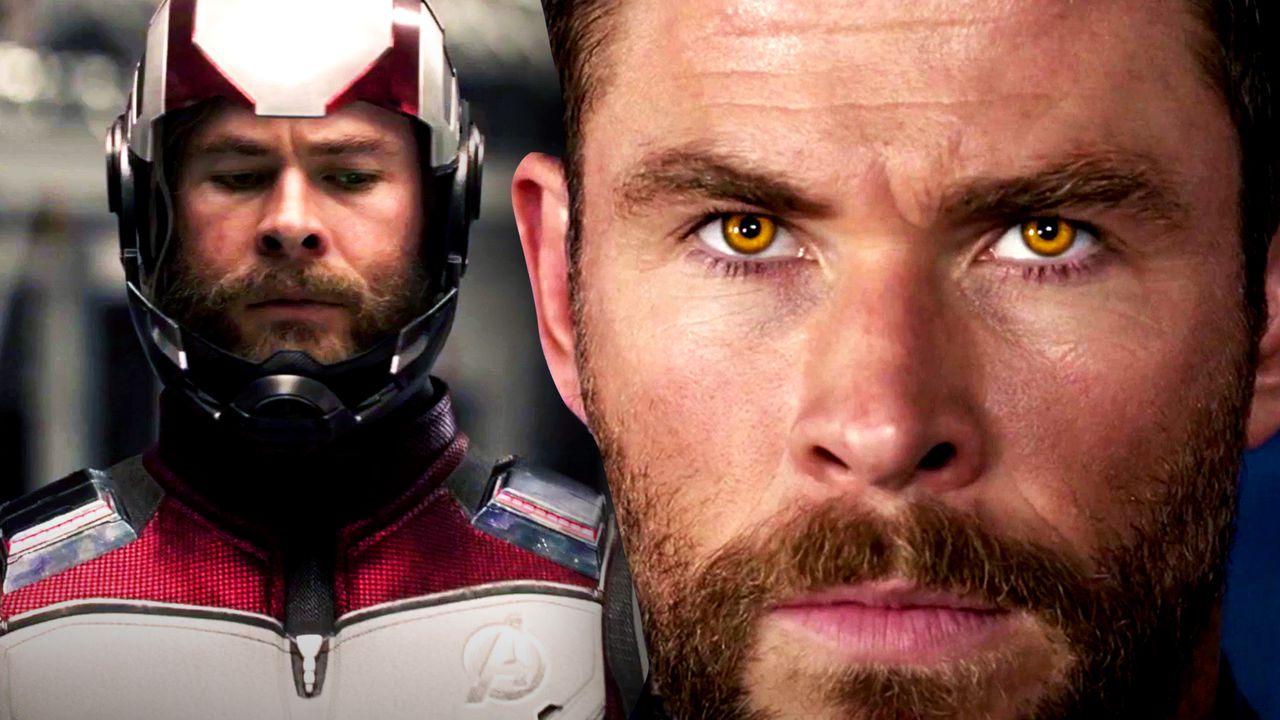 Marvel Studios is officially back in business and preparing its massive slate of new movies and projects in Phase 4, which will start off at the end of 2020 with WandaVision on Disney+ and in theaters with Black Widow in May 2021 . While the comic book movie mogul is set to bring the debuts of dozens of new characters and help close other stories for some original staples of the franchise, one of the earliest MCU heroes will become the first to receive his fourth solo film in Thor: Love and Thunder.
The movie isn't set to premiere in theaters until early 2022 thanks to numerous delays, but production is already close to starting with multiple major names from the film recently landing in Australia to begin shooting. As the follow-up to 2017's Thor: Ragnarok , this new adventure is set to take the craziness and excitement to a whole new level in the Thor franchise, and the movie's biggest star has recently backed that up in a brand new interview.
NEWS
Thor: Love and Thunder star Chris Hemsworth recently sat down with the Swisse Vitamins & Supply Company, via Twitter , to tease some of what's coming in his fourth MCU solo outing. The actor behind the God of Thunder confirmed that shooting for the film is set to begin in January 2021 and that writer/director Taika Waititi is "writing the script currently."
Hemsworth also gave this quote to give fans just a taste of "something different" to expect as he prepares to bring the thunder and lightning in his ninth MCU outing (including his Doctor Strange post-credits cameo):
"[I'm] very excited to try to do something different, you know, the last three films we certainly, I think, pushed the envelope and created different versions of the character, and now people expect some dramatic changes. So we've got our work cut out in that sense."
The full tweet with Hemsworth's video appearance can be seen here:
WHAT THIS MEANS
Thor has gone through more character development than nearly any major player in the MCU, mostly due to dealing with so many different tragedies over his fifteen years in the franchise's timeline. After the death of both of his parents, his adoptive brother, and half of the Asgardians and Avengers at the beginning and end of Avengers: Infinity War , he finally hit rock bottom during A vengers: Endgame before saving the universe and making progress toward being his old self again.
No specific plot details have been revealed for Thor: Love and Thunder other than the confirmation that Natalie Portman's Jane Foster will find herself worthy of wielding Mjolnir , but this new adventure has been teased as taking the antics of Thor: Ragnarok to new levels of insanity. Fans last saw Thor preparing to take off in the Benatar with the Guardians of the Galaxy at the end of Avengers: Endgame after leaving Tessa Thompson's Valkyrie as the new ruler of Asgard, so it will be interesting to find out where this new film picks up in his journey.
Thor: Love and Thunder is set to begin shooting in Australia by January 2021, and the movie will release in theaters thirteen months later on February 11, 2022.