New photos from The Flash unveiled an official look at Jason Momoa's cameo as Arthur Curry (Aquaman).
The Flash is filled with cameos from DCEU mainstays, such as Ben Affleck's Batman and Gal Gadot's Wonder Woman. 
The surprise appearances didn't stop there as the movie's post-credits scene featured Momoa's Atlantean hero.
The Flash Photos Highlight Jason Momoa's Aquaman
As part of The Flash's digital release, high-definition (HD) looks at Jason Momoa's appearance as Arthur Curry in the post-credits scene are now available. 
In the scene, Ezra Miller's Barry Allen helps Momoa's Arthur out of a bar while also telling him about his Multiverse adventure.
The post-credits scene clearly didn't set up much about a potential sequel or Aquaman 2 as it ended with Momoa's Arthur passing out in a puddle while Barry ultimately left him.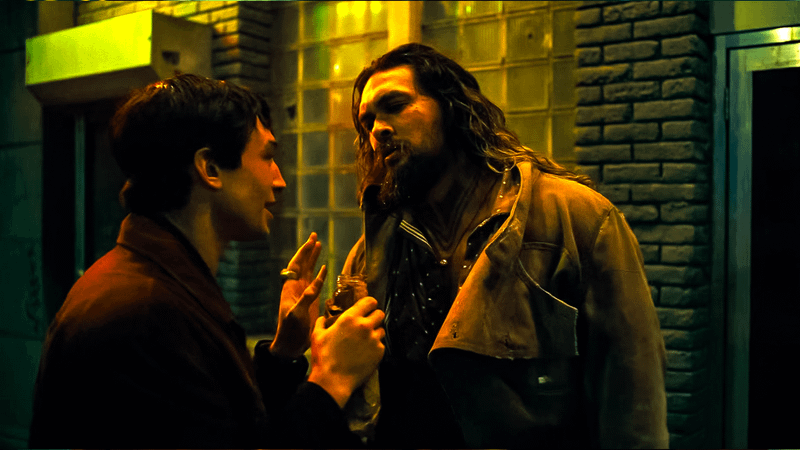 Will Aquaman 2 Reference The Flash's Post-credits Scene?
It is unknown if Aquaman and the Lost Kingdom will reference the brief encounter between Ezra Miller's Barry Allen and Jason Momoa's Arthur Curry. 
In fact, it remains to be seen what world the upcoming sequel even takes place. What it the traditional DCEU universe, or the one where George Clooney is the new Batman as seen at the end of The Flash? 
If the post-credits scene was indeed the final interaction between the DCEU's Barry and Arthur, it's quite unfortunate that the last moment of the pair ended on a disappointing note. 
Hopefully, as DC heads into a reboot, more good news about Momoa's superhero future will arrive sooner rather than later.
The Flash is now available for purchase on all major digital problems.