One of the core members of the Ghost crew from Star Wars Rebels is still missing in Ahsoka.
The first five episodes of Ahsoka not only featured the return of Rosario Dawson as the titular character but also brought back pretty much the entirety of the Ghost crew from Star Wars Rebels.
Natasha Liu Bordizzo's Sabine Wren and Mary Elizabeth Winstead's Hera Syndulla have been present since the very first episode, Ezra Bridger was featured in a hologram, and both Chopper and Jacen Syndulla have even had extensive roles.
However, one important member of that core group hasn't shown up on-screen, and none of the above-mentioned characters have even mentioned his name.
Where is Zeb During Ahsoka?
Many fans are currently wondering why Zeb hasn't been involved in the Ahsoka storyline so far considering that he is a core member of the Ghost crew and is especially close with Ezra.
It is also important to note that he is the only living member of the crew to not be featured in the show so far.
Technically the character was seen on the Lothal mural that was first featured in Rebels, but Zeb hasn't actually appeared as anything but a painting in the show.
It wouldn't hurt to have him tag along as he is the muscle of the group. He could have proved extremely useful in some of the scuffles and fights that have taken place so far.
While it may be a bit of a surprise that Zeb hasn't been in Ahsoka, it is likely due to the fact that he is currently employed by the New Republic at this point in the timeline.
According to Sabine Wren actress Natasha Liu Bordizzo, Ahsoka takes place "along the same timeline as The Mandalorian Season 3."
It is important to remember that Zeb actually made a cameo appearance in one of the Season 3 episodes of The Mandalorian where he was seen with other New Republic officers and pilots.
Including him in that show may have been more than Jon Favreau and Dave Filoni providing fans with a fun cameo.
If he is a part of the New Republic, and not directly taking orders from Hera, it would be almost impossible for him to abandon his post without either getting let go or possibly even imprisoned.
So, ultimately The Mandalorian revealed why Zeb hasn't been in Ahsoka thus far, but fans can probably safely assume that if he could somehow get away from his duties for a bit, he would be on his way to save his friends right away.
Could Zeb Still Appear in Ahsoka?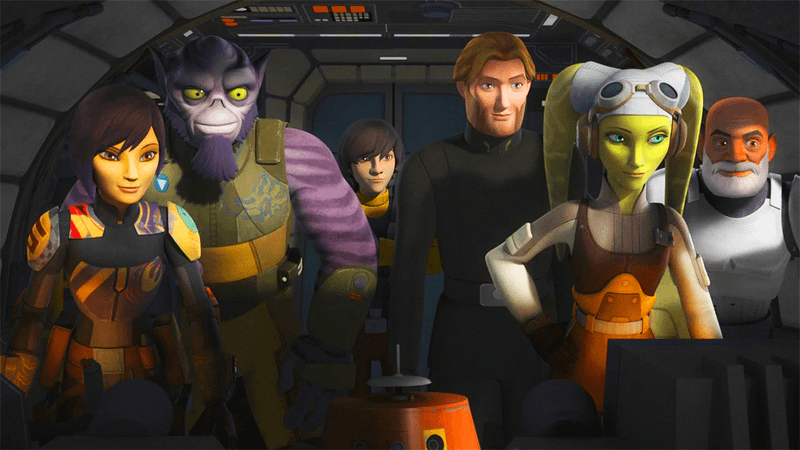 Even though Zeb hasn't even been mentioned in Ahsoka, he could still show up in the show.
However, considering Ahsoka and Sabine will be with Ezra and Thrawn in a completely different galaxy for the rest of the show, it is highly unlikely that the Lasat will make his way into Season 1.
Seeing as how Thrawn seems to be moving up the ladder to be the main antagonist of the MandoVerse, the end of Ahsoka will probably feature the Grand Admiral coming back to the Star Wars galaxy to begin his reign of terror and come into the "Heir to the Empire" title that Ahsoka gave him.
If that is the case, then Ahsoka could very well receive a Season 2, which would be a much more likely place for Zeb to be featured.
If Season 2 does get made at some point, it will most likely showcase Thrawn vs. the New Republic.
At that point, it would be almost too easy to bring Zeb into the fold since he has a position within the New Republic ranks.
Thrawn's return and eventual war on the galaxy would not only cause the New Republic to allow Zeb to act, but they would probably order him to.
If some strings can be pulled, fans could very well see the Rebels fan favorite back with his friends on the Ghost.
Episode 5 of Ahsoka is available to stream on Disney+.