For the past few years, Lucasfilm has avoided the theatrical world as Star Wars has exclusively been relegated to Disney+. Since The Rise of Skywalker debuted in, offering up shows like The Mandalorian, The Book of Boba Fett, The Bad Batch, and more to come to keep fans entertained in the spells between larger blockbusters.
That doesn't mean the studio isn't hard at work on theatrical projects though, with films from Thor: Love and Thunder's Taika Waititi, Wonder Woman 1984's Patty Jenkins, and Doctor Strange in the Multiverse of Madness scribe Michael Waldron all currently in the works.
In spite of that, many of these movies have gone a long while without release updates, besides Rian Johnson's Star Wars trilogy which is no longer in active development despite not being canceled.
Now, it appears that Lucasfilm is shifting course in regards to two of its upcoming films.
Waititi and Jenkins' Star Wars Films Switch Releases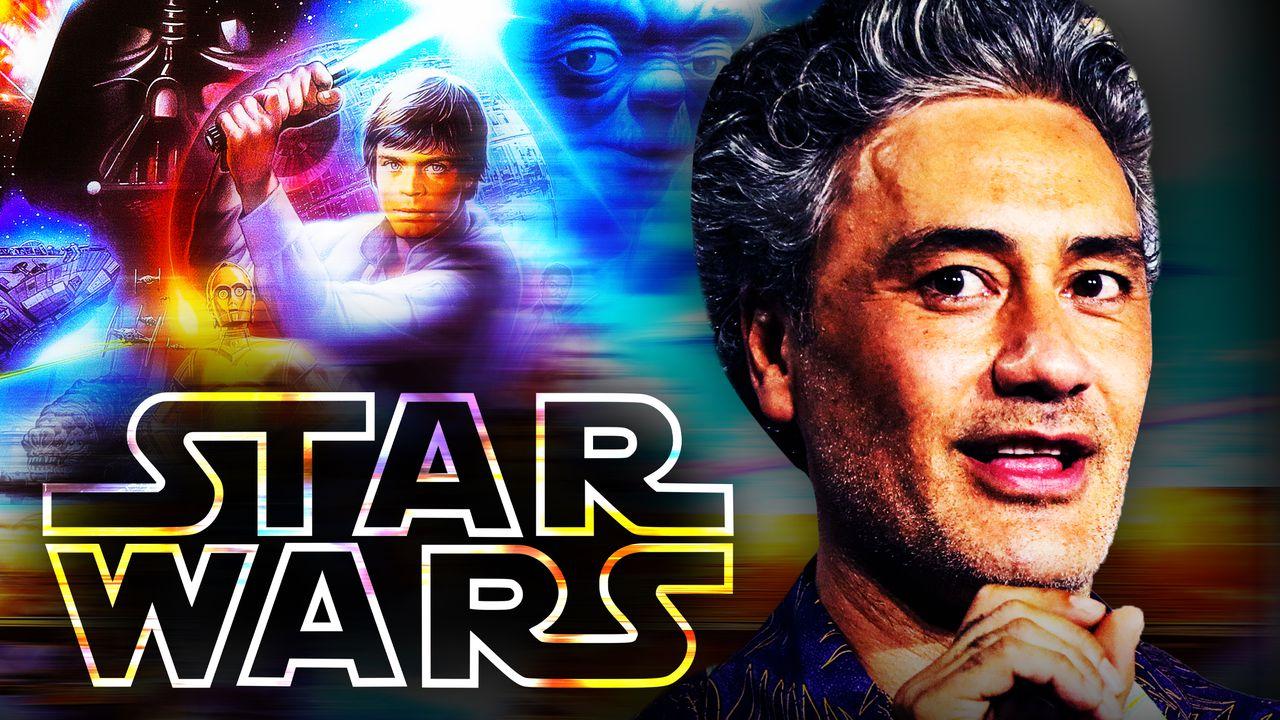 In a new profile from Vanity Fair, Lucasfilm President Kathleen Kennedy opened up about the studio's plans for Star Wars theatrical releases and approach to the franchise.
The report revealed that Taika Waititi and Krysty Wilson-Cairns' Star Wars film could release before Patty Jenkins' Rogue Squadron, with Kennedy confirming that they "have a road map" internally at the studio. The studio head also commented on the influence of Star Wars' Disney+ offerings on the franchise moving forward:
"I hesitate to use the word trilogies anymore because Star Wars is much more about persistent storytelling," 
Kennedy also recounted watching old footage of behind-the-scenes shenanigans with George Lucas and Steven Spielberg, and how it made her realize that she wants to preserve the fun of filmmaking in projects ahead:
"What I was so taken with is how much fun we were having... It amounted to this moment of realization: I do think a little bit of fun has gone out of making these gigantic movies. The business, the stakes, everything that's been infused in the last 10 years or so. There's a kind of spontaneity and good time that we have to be careful to preserve. I keep holding on to: It better be fun."
Star Wars' Theatrical Slate's Adjustments
This new information about Star Wars seems to line up with previous reports of Patty Jenkins' Rogue Squadron being delayed from its 2023 release date, which was originally set to start filming this year.
Taika Waititi does have a relatively packed lineup ahead of him even after the release of Thor: Love and Thunder, with the director set to work on a live-action adaptation of Akira, two animated series based on Charlie and the Chocolate Factory, a Flash Gordon film and much more. Considering this workload and the fact that the project reportedly already had filming locations set up, it is likely that Waititi will be going full steam ahead into the galaxy far, far away very soon. Perhaps his project will be taking the original release date that Jenkins' movie occupied.
As for Rogue Squadron, it is currently unclear when it could release, but it is positive that the movie is still in development. Rumors suggested that Jenkins may have stepped away from the project due to creative differences, but it seems that the movie will still arrive at some point - it might just take a bit longer to hit the big screen.