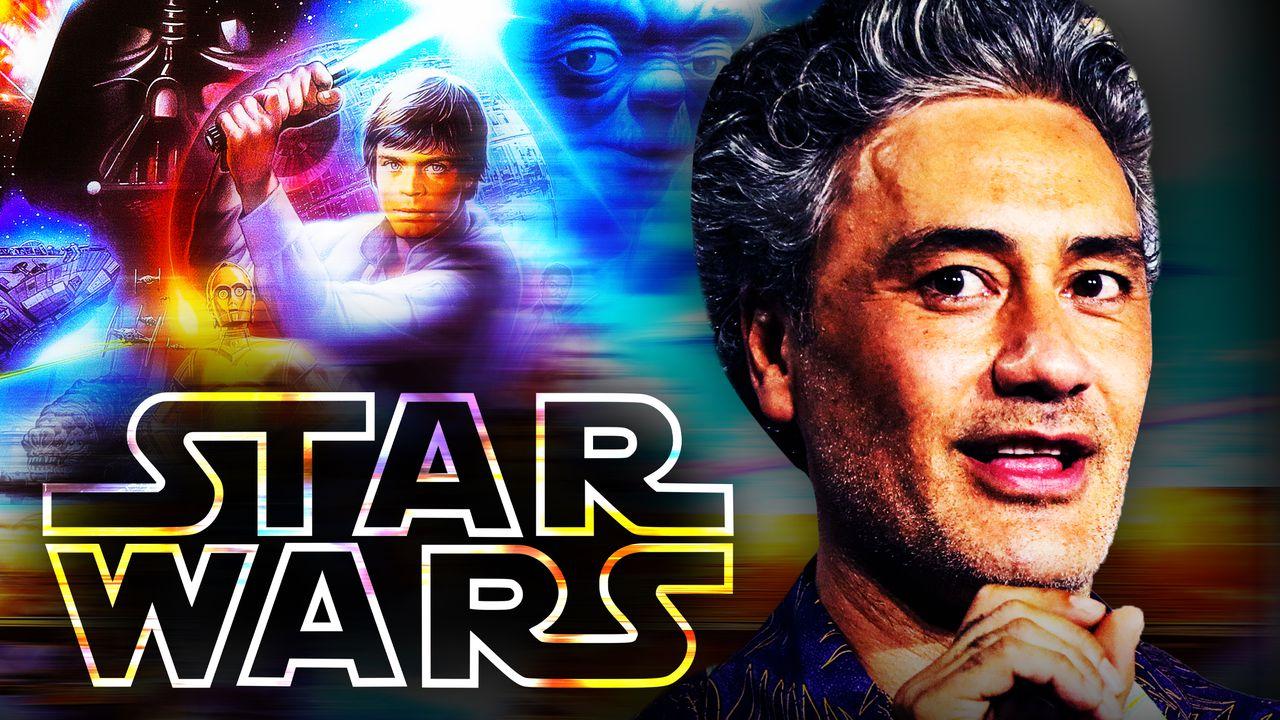 The Star Wars universe is expanding into different corners of the galaxy, and one of the ways that it will do so is through the arrival of Taika Waititi's untitled Star Wars film. 
Waititi made a name for himself when he directed 2017's Thor: Ragnarok, reinventing Chris Hemsworth's God of Thunder into a more comedic character that eventually carried over into Avengers: Infinity War and Avengers: Endgame. As a result, Waititi was given another go at the Thor franchise, landing the directing gig for its fourth installment, Thor: Love and Thunder. 
In addition, Waititi also became part of the galaxy far, far, away by landing a directing stint on The Mandalorian as well as providing the voice of IG-11 during the first season of the Pedro Pascal-led series. Eventually, Lucasfilm brought in the Oscar-winning director to helm an untitled Star Wars film, officially kicking in a new era after the Skywalker Saga. 
So far, updates about Waititi's Star Wars film are scarce. It was reported that the movie will film scenes in Scotland while Waititi can only share that the crew was in the "writing" stage then. 
In the past months, however, the MCU and future Star Wars director previously mentioned that he is uncertain when he will focus on his next space-based project. But now, it seems that Waititi has shared a more concrete update about it. 
TAIKA WAITITI TEASES HIS STAR WARS FILM
Thor: Love and Thunder director Taika Waititi sat down with Wired UK to give an update about his upcoming Star Wars film. 
The MCU director jokingly revealed that the script is "still in the 'EXT. SPACE' stage," which is a clear reference to the format used by scriptwriters to set up a scene. 
On a more serious note, Waititi confirmed that the film already has a story while also opening up about the sincere tone of the Star Wars universe: 
"But we've got a story. I'm really excited by it because it feels very me. I tend to go down that little sincerity alleyway in my films."
Waititi finished off by teasing that it would be an unexpected adventure where he fools the audience "into thinking 'ha it's this' and then them going, 'Damn it, you made me feel something!'" when it comes to the film's storyline. 
AN UNEXPECTED STAR WARS ADVENTURE 
After the Skywalker Saga, Star Wars is poised for a makeover, and it seems that Taika Waititi's film will lead the way.
Waititi's comment about his Star Wars movie is a positive development, especially after scarce updates about the project. This is further amplified by the fact that the movie already has a story, and it will be interesting to find out how it will fit in the timeline of the space-based saga.
Waititi's remark about the unexpected nature of his Star Wars film could intrigue fans. The fun part about the Thor: Love and Thunder director's next project is that no one knows what to expect, and this could mirror the film's narrative when it finally premieres in theaters. 
From characters that may appear to the film's place in the Star Wars timeline, nothing has been confirmed or even rumored in the past months regarding Waititi's feature film.
In many ways, this is a welcome sign since it creates different story opportunities for Waititi and his creative team to tackle. It's also reasonable to assume that the director's brand of humor will be present when it's all said and done. 
The world of Star Wars is filled with interesting characters and narrative concepts that Waititi can utilize, and his latest comment could hint that he will definitely maximize the opportunity by telling a story that no one will expect.