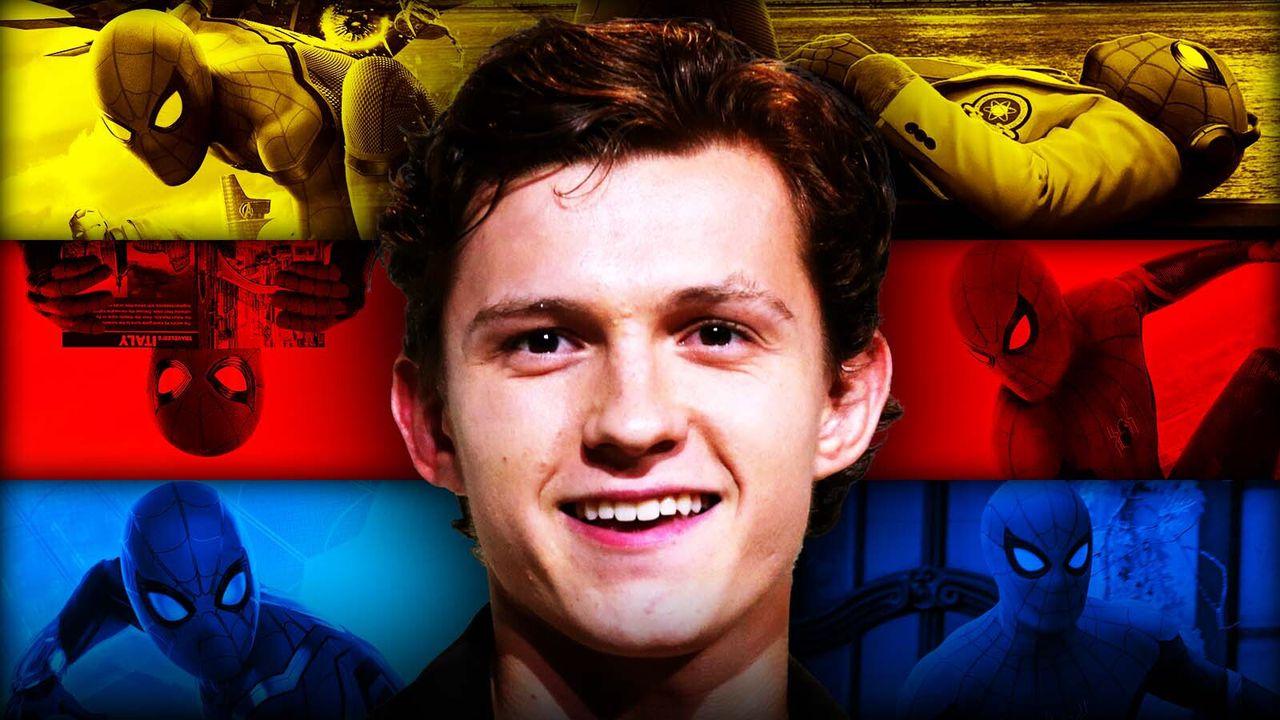 Thanks to unexpected casting announcements and a roller-coaster of a promotional tour, there seems to be no movie that fans in and out of the MCU fandom want to release more than Spider-Man: No Way Home. This was made even clearer after the movie's long-awaited first trailer, which shattered the record previously held by Avengers: Endgame for the most-viewed trailer ever in its first 24 hours online.
Many involved with the production have teased No Way Home as potentially the most ambitious solo superhero movie ever made - a tall order considering how many top-notch solo movies have come out of the MCU. This endeavor is helped by including not only Benedict Cumberbatch's Doctor Strange on one side of the fight but past Spider-Man big bads like Alfred Molina's Otto Octavius and Willem Dafoe's Norman Osborn on the opposing side.
This movie will mark the sixth time Tom Holland is bringing the young web-slinger to life within the MCU and the third time in his own solo trilogy. No Way Home will also be the fourth completed solo trilogy in MCU history, which has an impact as Tom Holland's future with the web-slinger is still a bit of a mystery.
That mystery is one that may have another twist to it as well after new information was released to the public about his highly-anticipated threequel.
The End of a Spidey Era
Via an in-depth look at Spider-Man: No Way Home from Entertainment Weekly, MCU star Tom Holland referred to the threequel as the end of his solo trilogy that's been building since 2017.
On set, Holland and the crew seemed to treat this movie "as the end of a franchise" and that fans would see "a very different version of the story" should Marvel and Sony revisit the Spider-Man franchise.
While no plans are confirmed for any new Spider-Man movies after this one, Holland admitted that this felt like something of an ending to this story:
"We were all treating [No Way Home] as the end of a franchise, let's say. I think if we were lucky enough to dive into these characters again, you'd be seeing a very different version. It would no longer be the Homecoming trilogy. We would give it some time and try to build something different and tonally change the films. Whether that happens or not, I don't know. But we were definitely treating [No Way Home] like it was coming to an end, and it felt like it."
Spidey Leaving One MCU Era for Another?
Looking at MCU solo movies, only Chris Hemsworth's Thor franchise is currently confirmed for more than three movies, with Thor: Love and Thunder set to debut in May 2022. The Captain America series is in a slightly different place in this regard, with Anthony Mackie taking over the hero mantle for Chris Evans and preparing for Captain America 4.
With Spider-Man's own future with Marvel Studios remaining in flux, Holland has the opportunity to do something truly different with the friendly neighborhood wall-crawler. Even though Holland said that this movie could be the conclusion of a franchise, he leaves the door wide open for more explorations into Spider-Man's next phase.
Depending on Sony and Marvel's continuing relationship, the 25-year-old Tom Holland could potentially play Peter Parker long beyond Spider-Man: No Way Home. This is particularly the case with the fact that the MCU is the only live-action franchise featuring Spider-Man that hasn't touched the hero's life after high school yet.
Rumors and fan speculation for years have pointed to Marvel and Sony potentially using one Spider-Man trilogy for Peter Parker's high school career and another one for his life in college. With No Way Home looking to be Phase 4's biggest film yet, it could certainly set the stage for Sony and Marvel to look into making this theory a reality.
Regardless of the future, the team's approach to this movie could potentially set the bar for its success even higher - a feat that barely seems possible after the game-changing information already known.
Spider-Man: No Way Home will release in theaters on December 17, 2021.
---