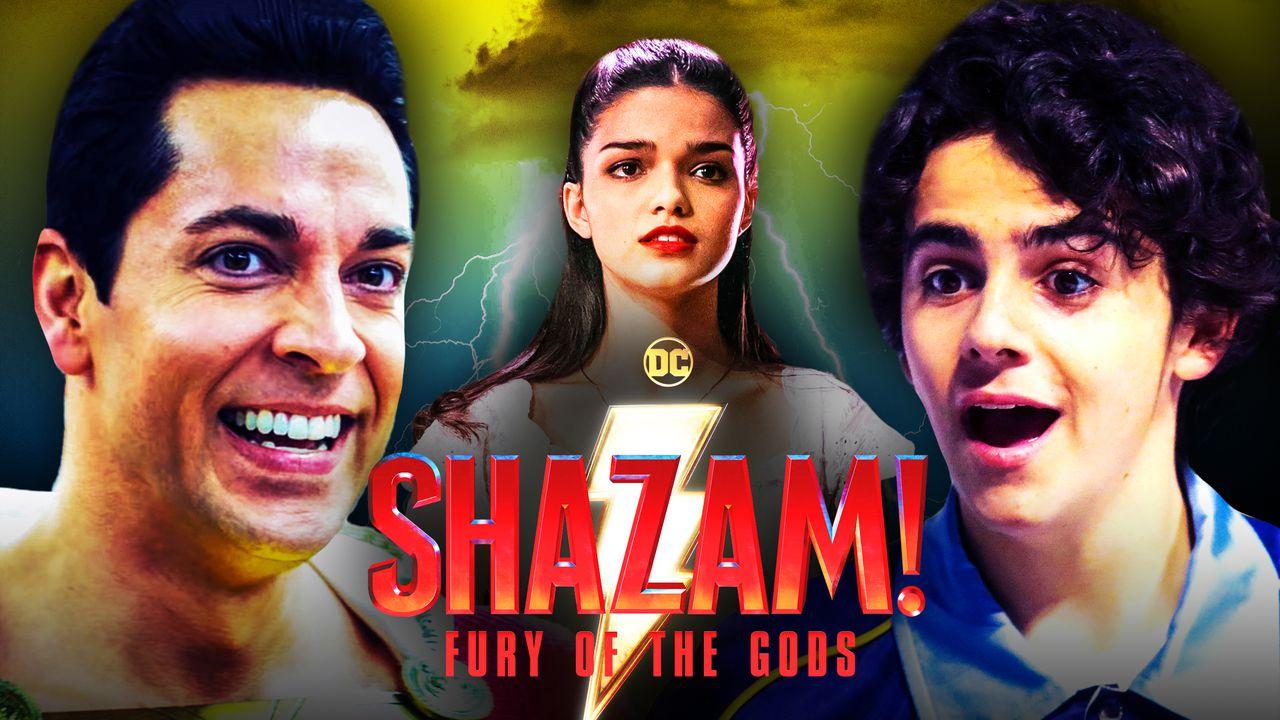 The DCU finally saw a brand-new film since the release of Wonder Woman 1984  last December, and it came in the form of James Gunn's The Suicide Squad. The film landed with some incredibly positive reviews from critics and fans alike. 
These days, it's pretty rare for a DCU film to provoke such a positive and loud reaction. The last one to do so was 2019's Shazam!, which starred Zachary Levi as the titular hero. The relatively unknown hero was shot straight into the spotlight––something that seems to be commonplace these days. 
The film's sequel, Shazam! Fury of the Gods, has been filming in Atlanta for a few months now. Lots of glimpses of on-set action have been leaked online, such as Zachary Levi's Shazam having a bad day, and the hero having a sit down with Helen Mirren's Hespera.
Now, another glimpse of the film's set shows a particularly spoilery scene, involving newcomer Rachel Zegler and original cast member Jack Dylan Grazer.
RACHEL ZEGLER SPOTTED IN HER SHAZAM 2 COSTUME
Earlier this year, West Side Story's Rachel Zegler was reported to have joined the cast of the Shazam! sequel in a mysterious key role. 
Now that filming is underway, video and photos of the actress in a gold costume have been shared online.
One of the early rumors circulating about Shazam! Fury of the Gods is the three sisters will serve as the sequel's villains.
Since Helen Mirren was cast as Hespera and Lucy Liu as her sister Kalypso, it is expected that Zegler was cast as the third sister.
According to a recent report from Murphy's Multiverse, Rachel Zegler's character is being referred to as Anne, who develops a relationship with Asher Angel's best friend, Freddy Freeman, played by Jack Dylan Grazer. 
The report also described Zegler filming on a rooftop wearing golden armor, just like what she's wearing in the above video and photos.
ZEGLER & GRAZER SHARE A KISS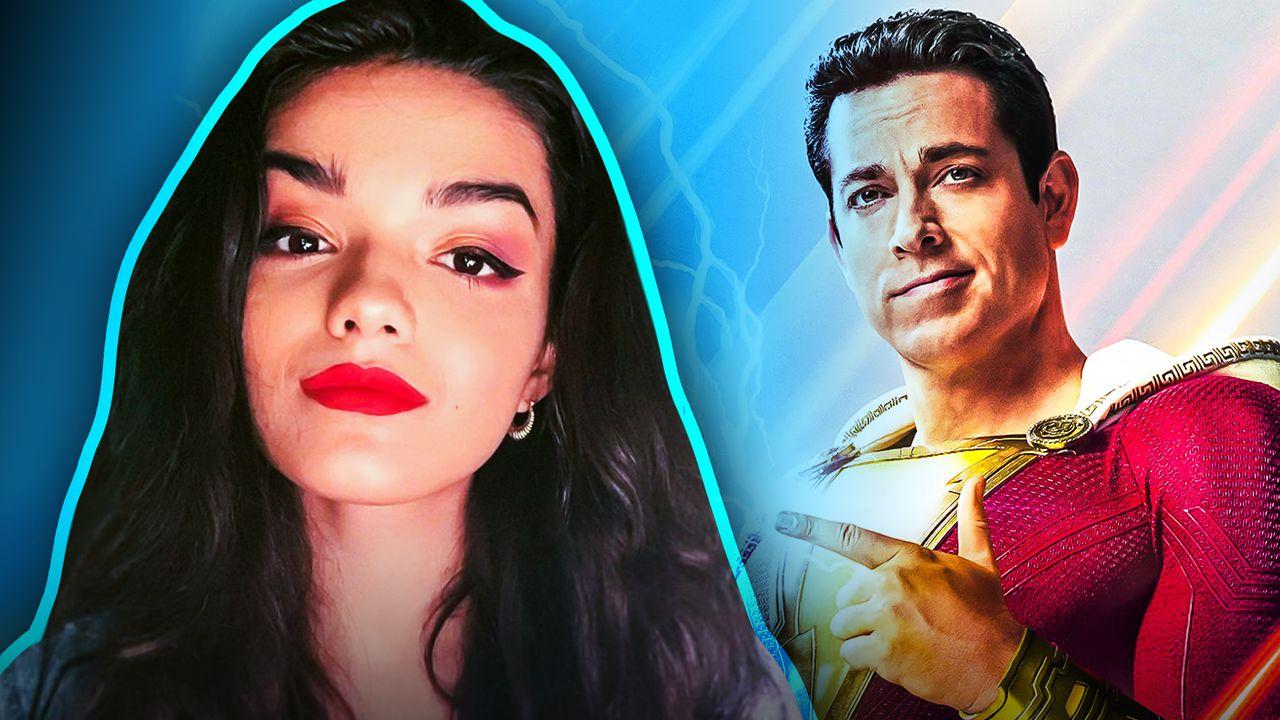 In a spoilery photo taken of the set of the upcoming film Shazam: Fury of the Gods, actors Rachel Zegler and Jack Dylan Grazer can be seen sharing a kiss.
Jack Dylan Grazer is returning as Billy's best friend Freddy, while Rachel Zegler's role remains unknown.
The photo can be seen in the Tweet below:
IS JACK DYLAN GRAZER BEING TRICKED?
While there is no context available to help interpret what exactly is happening, what can be gained at the very least is that a romantic plot between the two characters will be a focus throughout Shazam's sequel. 
When the main two villains of the film happen to be completely original, one can't help but think Zegler's mystery role is something sinister––perhaps a secret comics-based villain lying in wait. If that is the case, then Freddy may be in trouble.
Maybe the film is aiming to put more strain on Billy and Freddy's friendship by having Freddy find something else to focus on. A potential role easily filled by a romantic subplot between Grazer and Zegler.
With Billy/Shazam distracted by Hesperus and Kalypso, if Zegler is indeed a villain in the shadows, then Freddy may be in a lot more danger than he realizes.
Of course, there's always the possibility that Zegler is not evil at all, and she could be the key to stopping whatever it is Shazam and company are dealing with in Shazam! Fury of the Gods.
It probably won't be until the first trailer at the earliest before anything significant is revealed about what role Rachel Zegler has in the grand scheme of things.
There's a small chance fans might see some footage at this October's DC Fandome, but it's unlikely as the film isn't set to hit theaters until June 2, 2023. At least fans will have The Rock's Black Adam to hold them over in the meantime.
IS RACHEL ZEGLER'S CHARACTER THE THIRD SISTER?
These images and videos from the set appear to support the rumors fans have been hearing about Zegler's character in Shazam! Fury of the Gods.
If her character is hiding her own powers and villainous identity, it will be an interesting comparison to Billy Batson and his adoptive siblings doing the same with their own newfound superhero personas.
Zegler recently gained attention when Steven Spielberg cast her as the star of his West Side Story that's due to release later this year. No doubt she will be even more well-known following that film's debut and ahead of Shazam! Fury of the God's June 2023 release. 
In addition, if Zegler is playing the third sister, this DC role allows the actress the chance to play a villainous role alongside established actresses like Helen Mirren and Lucy Liu.
Shazam! Fury of the Gods will release on June 2, 2023.