New financial data revealed the ten most successful movies in 2022.
Last year was a huge one for movies, particularly on the sequel front, bringing about hit follow-ups to movies released long ago like Top Gun: Maverick and Avatar: The Way of Water. There were also new entries in Hollywood's biggest franchises like Marvel, DC, Jurassic World, Despicable Me, and more.
2022's Top 10 Most Successful Movies
Throughout its ten "2022 Most Value Blockbuster" articles, Deadline shared the box office, revenue, expenses, and profit data for last year's ten most successful movies, some of which may prove surprising.
10.) Smile
Perhaps the most surprisingly successful movie of 2022 came with Paramount's Smile, which turned over an impressive box office haul - the highest for a non-sequel horror movie since 2019's Us. 
As the movie was made on a production budget of just $17 million, with total expenses of $107 million, it was able to pull in an impressive profit of over $100 million to become the most successful horror movie of the year.
Box Office: $217.4 million
Revenue: $208 million
Expenses: $107 million
Profit: $101 million
9.) Thor: Love and Thunder
Thor: Love and Thunder, despite facing plenty of criticism, still managed to turn over an impressive box office result of $760.9 million (the lowest of last year for Marvel Studios) leading to $650 million in revenue for the studio.
The Asgardian sequel would have made far more than $103 million in profit if it hadn't proven so expensive, having cost $547 million, making it the MCU's most expensive and yet least successful of 2022.
Box Office: $760.9 million
Revenue: $650 million
Expenses: $547 million
Profit: $103 million
8.) Puss In Boots: The Last Wish
Puss In Boots: The Last Wish was a long time coming, with its predecessor having released all the way back in 2011. With the Shrek franchise, of which Puss In Boots is a spin-off, having been largely absent since then, perhaps audiences were craving more in this world.
That factor combined with the excellent response - currently sitting with a 94% audience score on Rotten Tomatoes - allowed Puss In Boots 2 to gross $478.7 million, turning a solid profit of $120.2 million.
Box Office: $478.7 million
Revenue: $440 million
Expenses: $319.8 million
Profit: $120.2 million
7.) The Batman
The Batman stands as the seven-highest-grossing DC movie ever, having taken in $770.9 million from the box office after years of excitement and well-liked trailers, with it serving as the first solo Batman movie since 2012's The Dark Knight Rises.
On total expenses of $458 million, lower than anything Marvel released last year, the movie managed to turn over $177 million in profit.
Box Office: $770.9 million
Revenue: $635 million
Expenses: $458 million
Profit: $177 million
6.) Jurassic World: Dominion
The Jurassic Park franchise is an infamous one in Hollywood, and the latest Chris Pratt-led trilogy has proven it still to be a powerhouse. Even with mixed reactions to Jurassic World sequels Fallen Kingdom and Dominion, every movie in the trilogy grossed over $1 billion.
As the culmination of this franchise, bringing back three original Jurassic Park stars, Dominion hit big with a $229.7 million profit, a slight drop from the $235.4 million of Fallen Kingdom and a huge decline from the $470 million-plus profit of 2015's Jurassic World.
While there's no denying this was a huge hit, coming in as the sixth biggest movie of 2022, perhaps better word-of-mouth reactions could have turned Dominion into a true box office-dominating sensation.
Box Office: $1 billion
Revenue: $750 million
Expenses: $520.3 million
Profit: $229.7 million
5.) Black Panther: Wakanda Forever
Black Panther: Wakanda Forever had a lot to live up to after the 2018 blockbuster shattered records and made a cultural impact on Hollywood. Marvel Studios had the tough task of doing this in the absence of original star Chadwick Boseman, who passed away in 2020, with this movie now serving as a tribute to him.
Despite having to fill in the leading role, with Letitia Wright's Shuri taking the reins, Wakanda Forever was massively successful, grossing $859 million, which albeit does mark a major drop from the $1.34 billion of Black Panther.
Box Office: $859 million
Revenue: $750 million
Expenses: $491 million
Profit: $259 million
4.) Doctor Strange in the Multiverse of Madness
Marvel Studios went all-in on marketing Doctor Strange 2 as a huge event, loaded with cameos and integral to the Multiverse Saga. With how popular the MCU has become and Multiverse of Madness being a key piece of the next era of storytelling, it's no surprise it was one of 2022's biggest movies and Marvel's most successful of the last year.
Despite its massive magical scale, the expenses came in just short of $500 million, fairly standard for Marvel Studios, with its almost $1 billion box office, the Doctor Strange sequel improved greatly on its predecessor to turn a $284 million profit.
Box Office: $955.7 million
Revenue: $780 million
Expenses: $496 million
Profit: $284 million
3.) Minions: The Rise of Gru
Minions: The Rise of Gru was successful enough for Illumination to quickly set a 2024 release date for Despicable Me 4. It marked yet another successful installment in the iconic animation franchise, the last two entries in which - Minions and Despicable Me 3 - both grossed over $1 billion.
The Rise of Gru even turned into a viral sensation as the Despicable Me prequel spurred a TikTok trend of large groups attending screenings in suits, something which undoubtedly helped its box office greatly.
Having been made on total expenses of $368 million, the costs are fairly standard for animation, with the Toy Story spin-off Lightyear having cost Disney $373 million to make last year, but that one resulted in an unfortunate $106 million loss.
Box Office: $939.6 million
Revenue: $750 million
Expenses: $368 million
Profit: $382 million
2.) Top Gun: Maverick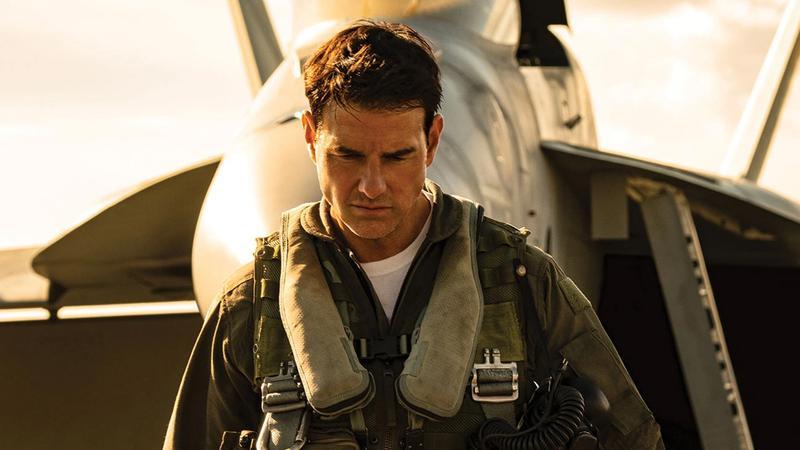 1986's Top Gun has truly stood the test of time and has gone on to be watched by many over the years since its release. The legacy sequel Top Gun: Maverick arrived to storm the box office in 2022, smashing a huge post-pandemic record set by Spider-Man: No Way Home.
Now standing as Tom Cruise's highest-grossing movie ever, the insanely positive word-of-mouth reactions and limited competition definitely helped Maverick dominate the box office all summer long in 2022.
The movie managed to bring $391.1 million in profit for Paramount, even with a huge $753.9 million in expenses, largely due to an above-average $280 million in participations (cuts of profits paid to certain actors and crew) - for comparison, Doctor Strange 2 had $40 million.
Box Office: $1.49 billion
Revenue: $1.15 billion
Expenses: $753.9 
Profit: $391.1 million
1.) Avatar: The Way of Water
Following up on the massive success and the biggest movie of all time, Avatar: The Way of Water was always expected to be a huge hit, although many questioned whether the James Cameron sequel could attain the same success 13 years after the 2009 blockbuster.
Avatar 2 defied already-high expectations to become the most successful movie of 2022, and the third-highest-grossing of all time, raking in $531.7 million profit on a $2.32 billion box office haul. This figure could even be far higher, but according to Cameron himself, the sequel was "the worst business case in movie history" and racked up an insane $1.09 billion in expenses.
Box Office: $2.32 billion
Revenue: $1.62 billion
Expenses: $1.09 billion
Profit: $531.7 million
Why Avatar 2 Isn't 2022's Most Impressive Hit
Every movie listed above was undeniably a massive success and brought home massive profits for their respective studios. Avatar: The Way of Water was a particularly historic one as it managed to replicate the 2009 original's success to become the third-highest-grossing movie of all time, and those profits could have been truly insane if the expenses hadn't been quite so excessive.
While the top nine most profitable movies of the year all come from established franchises with familiar names and characters, perhaps 2022's most impressive hit comes with the horror original Smile. The Paramount flick managed to stand on its own two feet and become a true sensation on an exceptionally low budget, now sitting as the 37th highest-grossing horror movie of all time.
Paramount will undoubtedly be thanking the heavens it abandoned its original plan to dump the Sosie Bacon-led horror directly onto Paramount+ - a decision made due to its impressive test screening results. While Smile 2 has yet to be announced, director Parker Finn recently revealed what a sequel would need after signing a first-look deal with Paramount for future projects.
Although only time will tell what will go on to become the most successful movie of 2023, The Super Mario Bros. Movie is already off to an impressive start. But there are still many huge contenders to come including Guardians of the Galaxy Vol. 3, Barbie, Oppenheimer, and Indiana Jones and the Dial of Destiny.