With the likes of Avatar 2 and The Super Mario Bros. Movie etching their names into the history books, many moviegoers are asking what will be the next big-screen blockbuster to make a billion dollars at the box office. 
Only 52 movies have ever breached the billion-dollar barrier, and that pace has significantly slowed down since the worldwide COVID-19 pandemic changed movie-going habits forever. 
Since 2020, only four films have crossed $1 billion in worldwide gross: Avatar: The Way of Water ($2.3 billion), Spider-Man: No Way Home ($1.9 billion), Top Gun: Maverick ($1.5 billion), and The Super Mario Bros Movie ($1.3 billion). 
So what could be waiting in the wings ready to climb up the charts and smash that $1 billion glass ceiling next? 
The Movie Most Likely To Break $1 Billion Next
1.) The Marvels
Release Date: November 10, 2023
Captain Marvel star Brie Larson is primed and ready to round out the MCU's 2023 with The Marvels. The upcoming film acts not only as a sequel to 2019's Captain Marvel but also as a new team-up film in the MCU. 
Some may wonder why The Marvels makes it on this list, and the biggest reason is the box office legs Captain Marvel had when it was released more than four years ago. That first film made $1.1 billion worldwide, but that may have been a result of where on the MCU slate it found itself. 
Many fans attribute Captain Marvel's box office success to the fact that the film came out between Avengers: Infinity War and Avengers: Endgame. At this point, audiences were thirsting for anything Marvel Studios-related, and Brie Larson's solo film gave that to them. However, The Marvels has the chance to prove that it was not a fluke that the first film did so well. 
2.) Aquaman and the Lost Kingdom
Release Date: December 20, 2023
Another high-ceiling/low-floor movie on this list is Aquaman and the Lost Kingdom. Jason Momoa's first deep-sea DC epic was a smash hit for Warner Bros., making $1.1 billion and still remaining the biggest DCEU movie of all time. 
What will hold back Auqaman 2 is the fact that it is releasing at an extremely different time for DC's big-screen franchise. The film will mark the last in this current era of DC storytelling with Guardians of the Galaxy director James Gunn set to step in to shepherd the franchise going forward. 
This super-powered reboot has caused fans to lose interest in the DC films left over from the past regime (just see Shazam 2 as a prime example). This, paired with reports that the Aquaman sequel is not in the best shape, feels like a major hurdle for the film to have to clear in order to get to the billion-dollar promised land. 
3.) Captain America: New World Order
Release Date: May 3, 2024
Anthony Mackie's theatrical debut as Captain America is a huge question mark on this list. Captain America: New World Order is going to be a box office hit, it is just a matter of how big.
Since The First Avenger, the Captain America franchise has had an upwards trajectory at the ticket window with the last film from the star-spangled hero, Captain America: Civil War, making $1.1 billion worldwide. Going off of that, New World Order should easily cross that mark.
However, one has to take into account the wildcard that is Anthony Mackie's Sam Wilson taking over the mantle as Cap from Chris Evans' Steve Rogers. Captain America 4 almost has to be viewed as the start of a whole new franchise, so previous performances can only be taken into account to a point. 
4.) Inside Out 2
Release Date: June 14, 2024
It has been a lackluster couple of years for animation giant Pixar, but hopefully, it can strike box office gold with 2024's Inside Out 2. The studio has seen a number of projects make more than $1 billion, with its most recent success coming in 2019's Toy Story 4. 
But the studio has failed to reach that mark since then. This is especially due to the fact that during the height of the COVID-19 pandemic, Pixar films Luca and Soul were sent straight to streaming on Disney+ instead of getting the traditional theatrical treatment. 
The stop-gap straight-to-Disney+ solution seemingly changed the way movie-goers view Pixar films, causing many people to simply wait for the studio's movies to come to streaming rather than going out to a theater. But Inside Out is a known property, and while not having the same sort of cache as Toy Story or The Incredibles, if Disney is going to buck this Pixar trend, it will almost surely do it with a sequel such as this. 
5.) Mission: Impossible - Dead Reckoning Part Two
Release Date: June 28, 2024
No, this is not for the forthcoming Mission: Impossible - Dead Reckoning Part One. While that film will do well at the box office, Part Two (which is due out in June 2024) has a billion dollars written all over it. 
The Mission: Impossible (MI) franchise has knocked on the billion-dollar door before, with the last film, Fallout, making $787 million in its theatrical run. But it has never crossed into the 10-figure territory. However, if a MI film is going to do it, Mission: Impossible 8 feels like the one. 
Star Tom Cruise is just coming off the biggest hit of his career, Top Gun: Maverick (a film that currently ranks as the 12th biggest movie of all time). Plus, with Dead Reckoning Part Two said to bring the Mission: Impossible franchise to a close, this could be the going-out-on-top moment the series probably deserves. 
6.) Despicable Me 4
Release Date: July 3, 2024
Illumination prints money, and the animation studios' biggest name is easily the Despicable Me franchise (although a certain red-hatted plumber may have something to say about that going forward). Coming to theaters in July 2024 is Despicable Me 4, the latest mainline film in the Steve Carrell staring series. 
The Despicable Me and Minions films almost all either get over or close to the billion-dollar mark. Four of the five movies in the series have made more than $930 million, so Despicable Me 4 feels like a likely bet to make at least $1 billion. 
And with more than seven years since the last mainline film in the franchise, demand for the animated antics of Carrell's Gru will be at an all-time high for Despicable Me 4.
7.) Mufasa: The Lion King
Release Date: July 5, 2024
After Jon Favreau brought the world of The Lion King into live-action back in 2019, Moonlight director Barry Jenkins will take over the director's chair for the upcoming sequel, Mufasa: The Lion King. 
Mufasa feels like another sure bet to break into the billion-dollar club. Despite mixed reviews, the first film was a box office juggernaut, making $1.7 billion and ranking as the ninth most-successful movie ever. 
However, with fatigue seemingly setting in for Disney's live-action remakes and Mufasa being an original story set in the Lion King world, there is the chance that this film fails to even get close to its predecessor. 
8.) Deadpool 3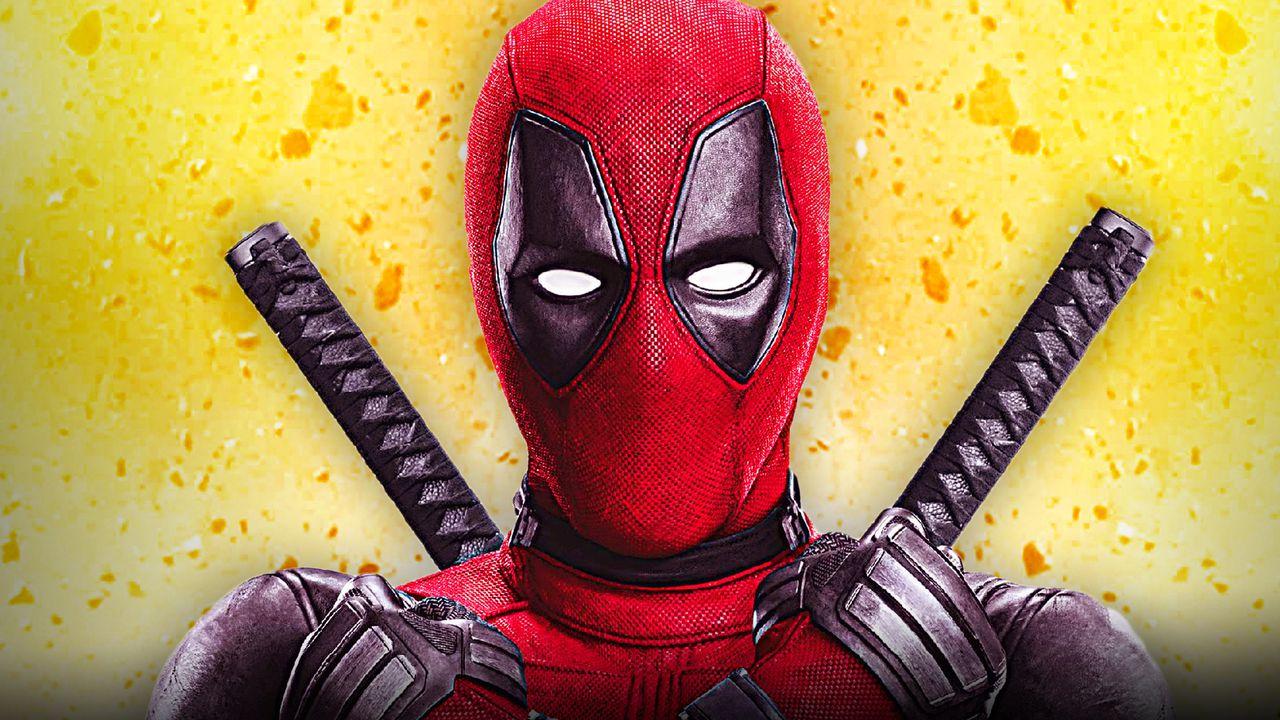 Release Date: November 8, 2024
Deadpool 3 is going to be massive, whether it is going to be $1 billion dollars massive is another question entirely. The super-powered R-rated comedy is set to bring back Ryan Reynolds' titular merc with a mouth, being joined this time by Hugh Jackman as his X-Men character, Wolverine, all in the MCU for the first time. 
The past two Deadpool films have been massive box office draws, with both of them breaking the record for the highest-grossing R-rated films at their time of release. Yes, they never reached that billion-dollar watermark, but with the added star power that Jackman brings and the beloved character being introduced to Marvel Studios' interconnected big-screen world, Deadpool 3 has everything it needs in its corner to break new ground for the bad-mouthed franchise. 
The only thing holding it back will be its R-rating. Only one R-rated film has ever crossed $1 billion (Todd Phillips' Joker). So if Deadpool 3 were to do it, it would be a part of a record-breaking watershed moment for the movie industry. 
9.) Wicked Part 1
Release Date: November 27, 2024
After years of dominating Broadway, the hit musical Wicked finally comes to the big screen in 2024 in the first part of a duology. The film adaptation of Winnie Holzman's beloved stageplay stars A-listers like Cynthia Erivo and global pop sensation Ariana Grande and looks like it is going to be a faithful retelling of one of the biggest musicals of all time. 
When it comes to box office potential, Wicked is a bit of a wildcard. There is a universe in which brand recognition and the IP's passionate fanbase carry this blockbuster over the billion-dollar line, and if it were to do so, it would not be all that surprising. 
But, traditionally, musicals have rarely hit such a great box office milestone. Right now, only five musicals have ever made at least $1 billion, and all of them came from Disney (Frozen, Frozen II, Beauty and the Beast, The Lion King, and Aladdin). So Wicked has got its work cut out for it if it wants to join the billion-dollar club. 
10.) Avatar 3
Release Date: December 20, 2024
It sounds crazy to guarantee a film will hit $1 billion in box office revenue, but Avatar 3 is about a sure thing billion-dollar hit as there ever has been. In fact, if James Cameron's Pandoran threequel were to only make $1 billion, it would likely be viewed as a disappointment.
Those are the sort of expectations that come from having the two previous films in a franchise both ranking in the top three movies of all time, with an average box office haul of $2.6 billion between the two. 
The Avatar franchise has proven itself as one of the biggest box-office draws Hollywood has ever seen both domestically and internationally. Avatar 3 is last on this list simply because if none of these other movies hit that billion-dollar mark, James Cameron and Avatar 3 almost certainly will.