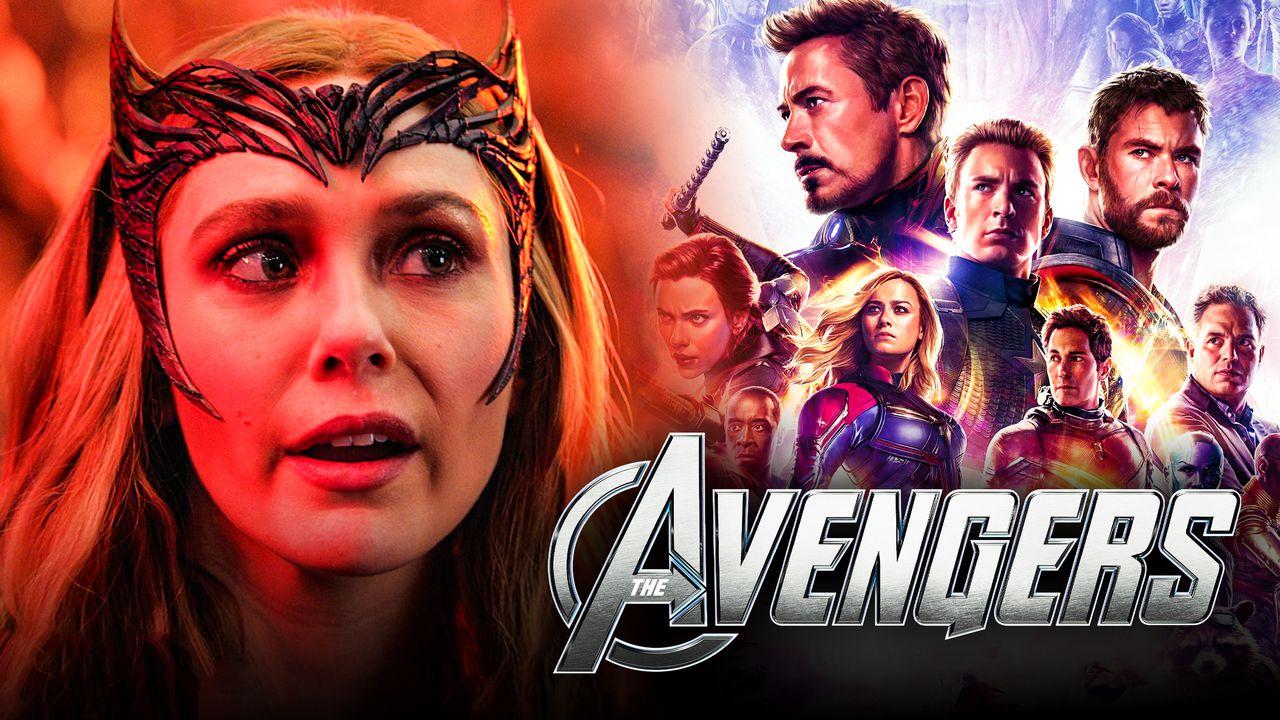 While the Earth's Mightiest Heroes are still some time away from their fifth MCU team-up movie, Marvel Studios is bringing an Avengers-level event with next month's Doctor Strange in the Multiverse of Madness. As Benedict Cumberbatch and Elizabeth Olsen prepare to join forces as two of the strongest characters in the franchise, this next solo sequel will pit them against some major hurdles.
As the film's May 6 release date inches closer, along with its ticket sales beginning one month earlier, Marvel is picking up speed with new promotional material coming to the public. Olsen's Scarlet Witch will play a pivotal role in helping to keep the Multiverse intact, teaming-up with surprising co-stars along the way and diving more into her full power as a heroine.
One mystery that still lingers over Olsen's character through her journey since the end of Phase 3 is her place amongst the Avengers, who disbanded for the most part after their universe-saving efforts in Avengers: Endgame. In the most recent TV spot for Doctor Strange 2, fans may now have a hint about where her status stands with the group.
Scarlet Witch in The Avengers?
The latest TV spot for Doctor Strange in the Multiverse of Madness featured an interesting interaction between the titular hero and Elizabeth Olsen's Scarlet Witch.
After describing the Multiversal threat as "life or death," Doctor Strange asks Wanda for help and uses her status as an Avenger to try to convince her to join him.
Wanda responds by telling him that there are other Avengers out there that could help, but Strange tries motivating her by telling her "it will get you back on the lunchbox:"
Stephen Strange: "We could use an Avenger."

Wanda Maximoff: "There are other Avengers."

Stephen Strange: "It will get you back on the lunchbox."
The full TV spot can be seen below:
Wanda Trying to Be an Avenger Again?
When fans last saw Elizabeth Olsen's Scarlet Witch, she was the subject of disapproving stares and looks from the people of Westview, New Jersey in Episode 9 of WandaVision. With about two years of time having passed between the series and Doctor Strange 2, Wanda's status as an Avenger seems to have taken a public blow ahead of her Phase 4 return.
Wanda still sees herself as a part of the team, which she has been since Captain America: Civil War, although the "lunchbox" comment from Strange makes it seem as though the public disagrees with that status. This could be partly why she decided to separate herself from that world, living almost completely off the grid until Strange finds her and asks for her help.
As Strange's own place amongst Earth's Mightiest Heroes is still in question, Wanda could see this opportunity as a way to win some favor back from onlookers by helping fix the problems at hand. With rumors also hinting that she could end up being the film's main villain too, she has a lot on her plate as her place with Avengers hangs in the balance.
Doctor Strange in the Multiverse of Madness will release in theaters on May 6.