With Joker: Folie à Deux having started production last year, there's no better time to go over all the characters and actors who are both confirmed and rumored to appear in Todd Phillips' sequel.
Despite James Gunn's big DCU reboot, the sequel to 2019's Joker is still happening—now as an Elseworlds title.
Cameras started rolling last year, while newcomer Lady Gaga, who is set to play Harley Quinn herself, started filming in recent weeks.
With Joaquin Phoenix and Lady Gaga playing leads opposite each other, fans are in for an exploration of crazy like no other.
Confirmed & Rumored Cast for Joker: Folie à Deux
Joaquin Phoenix - Arthur Fleck/Joker
Unsurprisingly, the main character of the first film will be returning for another round.
The movie is said to take place after Arthur's big mental break at the end of the first film, which included a televised, on-screen murder and some local riots.
It's also reported that the movie will take place mostly within the walls of Arkham Asylum. So just its setting alone promises an entirely new experience with Joaquin Phoenix's crazy clown.
This time around, Fleck will have someone else to share his crazy with.
Lady Gaga - Harley Quinn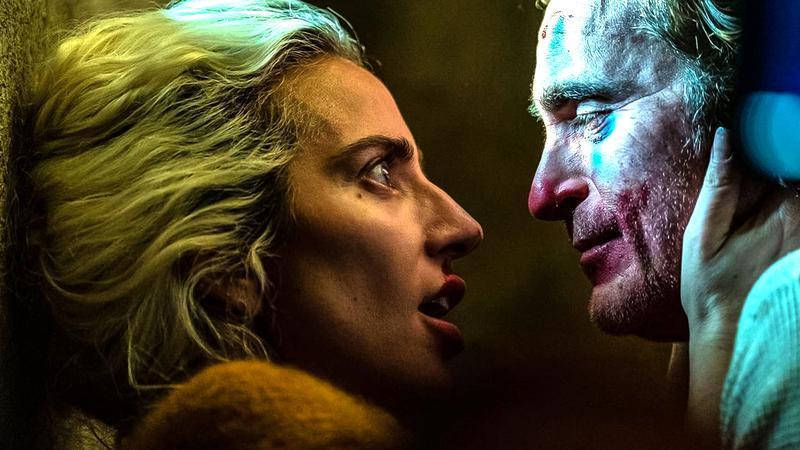 Fans were sent in a flurry when it was announced that Joker 2 had added Lady Gaga as Harley Quinn. In a series exploring crazy, having those two characters together is a fantastic choice.
Rumor has it that Gaga could even end up with a larger role than the Joker himself, with the film reportedly being told from Harley Quinn's perspective.
She'll even be able to show off her musical talent since the sequel is rumored to include a musical element of some sort.
This makes Gaga the second actress to bring the character to life in live-action, following Margot Robbie, who first portrayed the villainess in 2016's Suicide Squad.
Zazie Beetz - Sophie Dumond
Despite her foreboding last appearance in the first movie, Zazie Beetz is in talks with Warner Bros. to return as Sophie Dumond.
Many fans had theorized that her character died after being dragged offscreen by Sophie. In terms of the actual movie, her fate is never properly addressed, and it still remains a mystery.
So does her return mean she didn't perish? Not necessarily—she could easily be something conjured up by Arthur's demented mind in the same way their nonexistent relationship was.
Jacob Lofland - Arkham Asylum Inmate
The Hollywood Reporter was the first to break the news that Jacob Lofland joined Joker's sequel.
No specific details were offered about his role, except for the fact that his character would be a fellow inmate to Arthur Fleck, and he's established some sort of relationship with the titular character. But will it be someone fans know from the comics or an entirely original baddie?
Lofland's previous roles include Mud, The Maze Runner films, FX's Justified, and more.
Brendan Gleeson - Unknown
In September 2022, Brendan Gleeson was announced to have joined the cast of Todd Phillips' upcoming sequel.
Nothing was confirmed about his role. However, the outlet speculated that his character was in some way linked to Arkham Asylum.
Perhaps he'll end up being the Asylum's warden or a prison guard within. He could even end up being an established name from the comics, such as Hugo Strange.
Many fans might recognize Gleeson as Mad-Eye Moody in the Harry Potter films. More recently, he starred alongside Colin Farrell in The Banshees of Inisherin. He even played a part in Paddington 2.
Catherine Keener - Unknown
Late last year, Catherine Keener boarded the production in an unknown role. Though, no further details or minuscule hints were provided.
Maybe she'll play some sort of role in relation to Harley Quinn. Seeing as Arthur got a lot of original backstory in the first film, it's likely to do the same for his right-hand gal.
Keener is most known for her role in the critically acclaimed Jordan Peele movie, Get Out. She can also be seen in Netflix's Brand New Cherry Flavor and Showtimes' Kidding.
Harry Lawtey - Unknown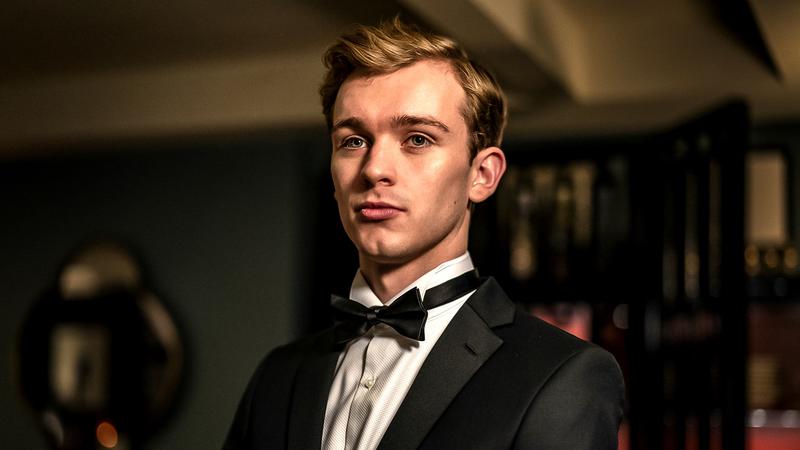 Harry Lawtey was confirmed by Deadline to have joined Todd Phillips' DC Comics film in October of last year.
Like other members of the cast, no information was given about his role. However, it was reported that he'd play a significant part in the movie.
Maybe he'll be another fellow inmate to both Joker and Harley, perhaps even as Victor Zsasz
Lawtey's recent credits include the film The Pale Blue Eyes and HBO's series, Industry.
2024 Belongs to Joker
Even though a new DCU is on its way, Joker's sequel is going to get quite the special gift: it'll end up being the only DC Comics live-action film in all of 2024.
That means the year belongs to Todd Phillips and his story of insanity—a tale fans are hopefully singing along to for years to come.
Many thought a rebooted DCU slate would mean that these alternate stories might not get a chance anymore, but James Gunn is doing everything in his power to prove that's not the case.
For example, Matt Reeves' The Batman is also getting its sequel in 2025, with the spin-off HBO series based on Colin Farrell's villain, The Penguin, having just started production.
This certainly seems to be a good time for Batman-themed storytelling.
Joker: Folie á Deux hits theaters on October 4, 2024
---
Release Date
October 04, 2024
Platform
Theaters
Russ Milheim is the Industry Relations Coordinator at The Direct. On top of utilizing his expertise on the many corners of today's entertainment to cover the latest news and theories, he establishes and maintains communication and relations between the outlet and the many studio and talent representatives.