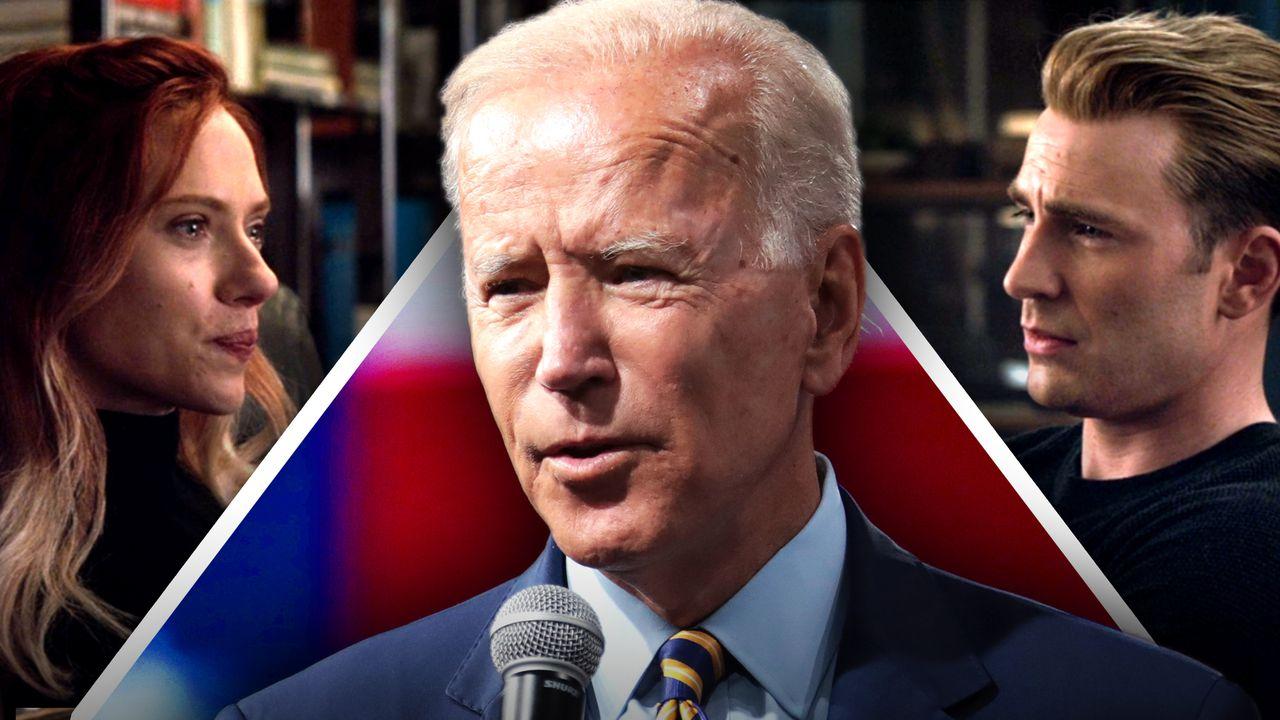 The Marvel Cinematic Universe is finally inching closer to its return to prominence as Marvel Studios makes more progress by the day on their Phase 4 lineup. With so many projects coming down the pipeline, starting by the end of the 2020, the MCU fandom's cravings for new content will be continually satisfied as new movies and Disney+ series episodes start releasing and continue to be promoted.
There are still a few weeks until Phase 4's official debut to the world, although there are plenty of major world events that are at the forefront of everybody's minds before that time. One of which is the 2020 presidential campaigns & election, which will even include a few of Marvel's biggest names getting together for a special event.
NEWS
In a new release on behalf of the Joe Biden-Kamala Harris presidential campaign, a group of the biggest names from the Marvel Cinematic Universe will be getting together for a virtual Q&A and trivia session during an upcoming campaign fundraiser hosted by Joe and Anthony Russo. This panel will feature Chris Evans, Scarlett Johansson, Paul Rudd, Mark Ruffalo, Don Cheadle and Zoe Saldana for the virtual event, which is dubbed "Voters Assemble" and will take place on Tuesday October 20 starting at 6:45pm ET.
WHAT THIS MEANS
Even though the main purpose of this event is for these cast members & filmmakers to show their support for the upcoming 2020 United States Presidential Election, it's impossible to look past the fact that such an event will include eight prominent MCU celebrities. Evans is the only member that has currently "retired" from his days in the MCU, and it would take something truly monumental to bring the Russo brothers back into the fold, but every single other star is either almost confirmed or definitely confirmed to continue on in future projects. 
It's nearly guaranteed that some kind of Marvel-related questions will either be posed to the stars or brought up in the trivia session, whether they reveal secrets about past movies or tease what's to come for the new projects of Phase 4 and beyond. No matter where fans stand on the political spectrum, such a get-together has the potential for some exciting news coming straight from the people who have helped turn the MCU into the mega-success that it is today.
Johansson will appear next in 2021's Black Widow, Rudd's next appearance will come in the untitled Ant-Man 3, Ruffalo has been rumored to appear in 2022's She-Hulk on Disney+, Zoe Saldana is almost guaranteed to appear in Phase 4's Guardians of the Galaxy, Vol. 3, and there is no set future project as of yet for Don Cheadle. All six actors will also likely be involved with the animated What If...? mini-series, set to premiere on Disney+ in summer 2021.