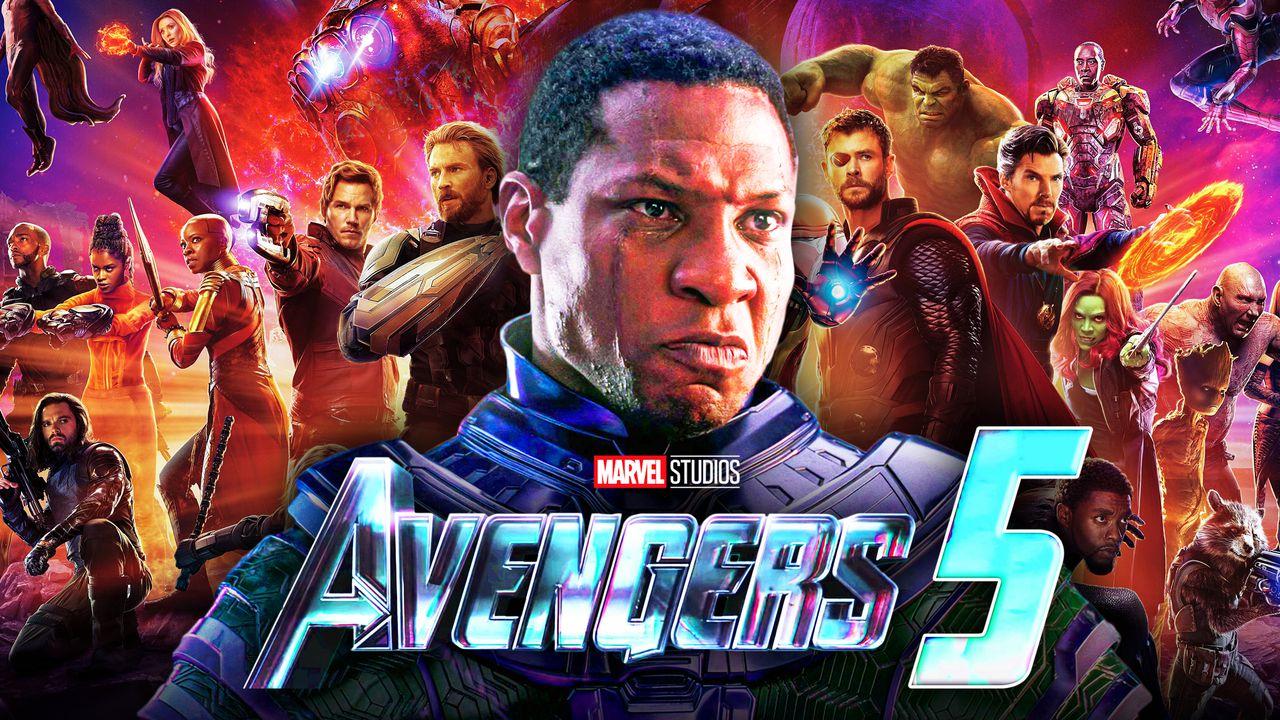 Amid the controversies that the Kang the Conqueror actor is facing, a new report revealed Jonathan Majors' salary for Avengers 5. 
After a memorable portrayal of Kang in Ant-Man and The Wasp: Quantumania, Majors faced a string of controversies. The Creed 3 actor was arrested in New York for the alleged assault of a woman, leading to fan backlash online. 
Although Majors' lawyer has maintained that the actor is a "victim" after the arrest, the situation surrounding the Kang star has worsened when more alleged abuse victims came forward to cooperate with the Manhattan district attorney's office.
It remains to be seen how this controversy will affect Majors' stint in upcoming MCU projects, but a new report may have revealed how much money he may end up losing if he gets recast.
Marvel Report Unveils Jonathan Majors' Avengers 5 Salary
As per Variety, Jonathan Majors is set to earn $20 million, including back-end compensation, for Avengers: The Kang Dynasty, making him one of the MCU's highest-paid actors ever.
The report noted that the controversial star is still attached to appear in the upcoming MCU crossover movie, which is slated to be released in theaters on May 2, 2025. 
In addition, Majors also signed to reprise his role as Kang in Avengers: Secret Wars, which is currently slated to debut in 2026. Details about his compensation in the sixth installment of the Avengers movie are still being kept under wraps. 
For comparison, Tom Hiddleston earned $800K for The Avengers while Josh Brolin was paid $5-6 million each for portraying Thanos in Avengers: Infinity War and Avengers: Endgame (Variety wasn't able to find a source to confirm the exact numbers).
Among the MCU stars, Robert Downey Jr. remains the highest-paid actor in the franchise when he earned $75 million in Avengers: Endgame followed by Scarlett Johansson's $20 million salary from Black Widow (which didn't include the extra amount she received from her lawsuit) and Chris Hemsworth's $20 million payday from Thor: Love and Thunder.
The full list can be seen below:  
Robert Downey Jr. - $75 million (Avengers: Endgame)
Scarlett Johansson - $20 million (Black Widow) - not including the extra received from her lawsuit
Chris Hemsworth - $20 million (Love and Thunder)
Chris Evans - $15 million (Endgame)
Mark Ruffalo - $15 million (Endgame)
Jeremy Renner - $15 million (Endgame)
Paul Rudd  - $8 million (Endgame)
Benedict Cumberbatch - $6.4 million (Doctor Strange in the Multiverse of Madness)
Brie Larson - $5 million (Captain Marvel)
Chris Pratt - $5 million (Avengers: Infinity War)
Will Marvel Studios Replace Jonathan Majors?
Jonathan Majors' $20 million payday is a large sum, indicating that the actor's role as Kang will be larger than expected in Avengers: The Kang Dynasty. 
Aside from being the film's villain, the actor's salary indicates that he is the movie's protagonist, which is already confirmed by Avengers 5 scribe Jeff Loveness. 
However, as controversies continue to pile up, Marvel Studios may need to re-evaluate if Majors is still the right actor for the job. 
In fact, Majors has already been recast in two non-MCU movies, following the allegations that he's facing.
Although a past report shared that Marvel has yet to discuss potential replacement options for Majors, there are rumors circulating that talks have already begun, with the studio eyeing "a Damson Idris-type ... if [a recast], in fact, happens."
Hopefully, Marvel Studios will clear the air sooner rather than later.
Avengers: The Kang Dynasty premieres in theaters on May 2, 2025.