John Krasinski's Fantastic Four hero Reed Richards was quickly referenced in a post-credits scene from Ant-Man and the Wasp: Quantumania.
While audiences have offered a wide range of reactions to Ant-Man 3, the post-credits scenes from the first movie of Phase 5 have largely been seen as a massive success in setting up the MCU's future.
Before the movie was released in full, critics used words like "pretty crazy," "wild," and "very important" to describe these two post-credits stingers, both of which set up vastly important plot points for upcoming Phase 5 and Phase 6 outings.
And after Kang the Conqueror finally inflicted his reign upon the MCU for the first time, the big questions turn to how his presence will be felt over the coming years.
Fantastic Four Nod in Ant-Man 3 Post-Credits
Warning - the rest of this article contains spoilers for the mid-credits scene from Ant-Man and the Wasp: Quantumania.
The mid-credits scene from Ant-Man and the Wasp: Quantumania included a visual nod to John Krasinski's Reed Richards from 2022's Doctor Strange in the Multiverse of Madness.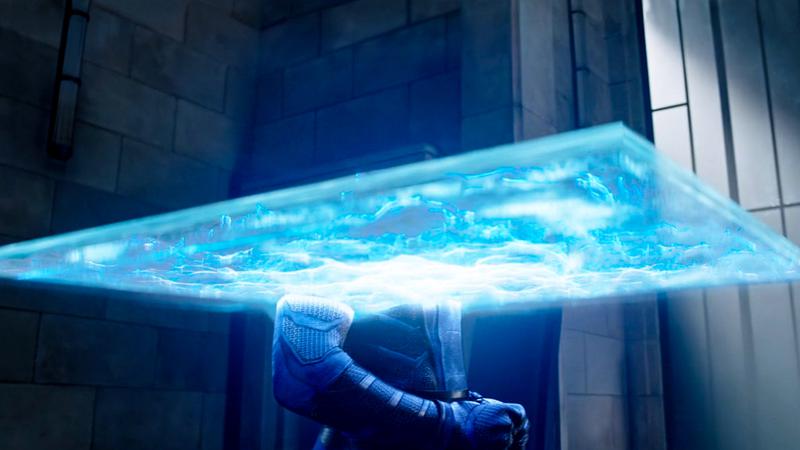 This scene brings the Council of Kangs to the forefront in the MCU, with dozens of Kang Variants joining together as Immortus, Rama-Tut, and Scarlet Centurion look out on the crowd. To get there, these Kangs are transported via portals that look almost identical to the Time Platform that John Krasinski's Reed Richards used to arrive in the Illuminati's chamber in Doctor Strange 2.
Not only is Kang himself a descendant of Reed Richards, but Fantastic Four antagonist Doctor Doom is known for using this same kind of portal in the comics. Doom's Time Portal has been used to get him across space and time to accomplish his goals, and the Fantastic Four have also used it against Doom himself.
A similar portal was also featured in Season 1 of Loki, with the Time Variance Authority using them to travel to various locations across time.
Will Kang Play a Role in Fantastic Four?
Seeing this connection between Kang and Reed Richards is no surprise, especially since one major Kang Variant is Nathaniel Richards, a futuristic descendant of Reed. Although it's been a topic that many have avoided discussing in the MCU, it's a tie that will likely have to be addressed sooner or later.
Marvel producer Stephen Broussard recently addressed the idea of Kang showing up in 2025's Fantastic Four movie, hinting that there will be Kang teases in every corner of the MCU story.
As for this mid-credits scene, the look of the portal that these Kangs use only connects them more closely to Reed Richards. Whether Kang will be the Fantastic Four's main adversary in their film is still a mystery. However, their connection in the comics certainly builds anticipation to see them interact in a more prominent storyline moving forward.
Only time will tell how the Fantastic Four weave into the narrative, although Ant-Man 3 will help remind fans that Marvel's First Family is on the way.
Ant-Man and the Wasp: Quantumania is now playing in theaters worldwide.