The first two episodes of Ahsoka are finally on Disney+, and while fans and critics seem to be praising the show, Ahsoka does possess a new Force ability that is leaving some viewers upset.
Ahsoka is going all out in continuing the grueling journey of one of Star Wars' most famous characters.
In just the first two episodes, viewers were already introduced to multiple new possibilities, characters, and even plot twists (one of which seemed to frustrate fans of the prequel trilogy).
Ahsoka's Force Ability That Is Frustrating Star Wars Fans
Warning - The rest of this article contains spoilers from Episode 2 of Ahsoka.
Episode 2 of Ahsoka officially revealed that Ahsoka now possesses a rare Force ability known as psychometry.
For those who are unfamiliar with the power, it means that a Force user can sense echoes by going to the location of an event that happened.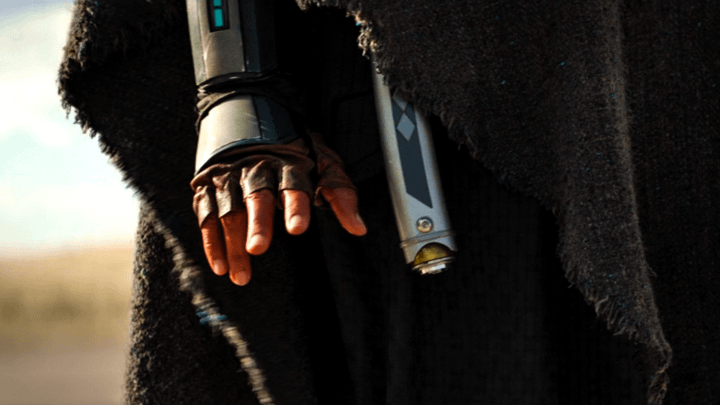 For example, after talking with Sabine Wren in the hospital following her duel with Shin Hati, Ahsoka was able to go to Sabine's home, tap into the Force, and then piece together what had happened by visions that the Force gave her.
This ability is extremely rare among Force users and was popularized in the Star Wars Jedi video games due to Cal Kestis possessing it.
Giving Ahsoka this power seemed to make a number of fans upset, especially since she has never displayed it across any other project she's ever appeared in.
On X (formerly known as Twitter), @ianthetexan stated that Ahsoka was seemingly given the ability "because it's convenient," and ultimately called it "lazy" writing:
"Isn't Force Echo/Psychometry was a rare Force ability, limited to Jedi like Quinlan Vos and Cal Kestis. Correct me if I'm wrong (comments are open), but Ahsoka never had that ability before. Now she does after 15 years because it's convenient. Lazy, Filoni."
@SeySeyMer replied to that post and also pointed out that "psychometry isn't supposed to be an ability one can learn:"
"Glad I'm not the only one who feels like this is lazy writing. Psychometry isn't supposed to be an ability one can learn - it's something you're born with."
Another user, @FrjalsiFenrir, also expressed their disappointment with Ahsoka being able to use psychometry, pointing out the rarity of it:
"Also, Ahsoka apparently has Force Psychometry (aka Force Echo) now.  Something exceedingly rare outside of the Kiffar as far as I can recall."
Even though there are plenty of fans who do seem frustrated that Ahsoka can now use psychometry on command, there are others who enjoyed that aspect of the show and believe that it's logical.
For example, X user @ajo8472 seemed extremely excited, saying they were "jumping around the room" when they saw it:
"Ahsoka using Force echo had me jumping around the room."
Another fan, @SeanLange98, talked about how much he could tell that Dave Filoni enjoyed the Star Wars Jedi games:
"Yes!! Between the puzzles and Ahsoka hearing the force echo of Sabine and Shin's duel, loved the nods to the 'Jedi' games."
Should Ahsoka Possess Force Psychometry?
To echo some of the fans who were displeased with Ahsoka being able to use psychometry in Episodes 1 and 2 of Ahsoka, it really doesn't seem completely logical that she would just now be able to use the ability.
Since she was such a major character in both The Clone Wars and Rebels, if she was able to use it, it's likely she would have put it on display at other points throughout her life.
For example, when the Jedi Temple was attacked in Season 5 of The Clone Wars and Ahsoka was put on trial, it would have been an extremely useful ability so that she could not only prove her innocence but also help the Jedi find who actually orchestrated the attacks.
While it is an ability that will likely be seen more throughout the galaxy far, far away in the future, psychometry still needs a set of rules to follow, and as it becomes increasingly more common, that could ultimately make it less impactful as an ability.
The first two episodes of Ahsoka are available to stream on Disney+ and new episodes will debut every Tuesday at 9:00 p.m. ET.