LEGO added a brand new buildable Wolverine collectible to its line-up to celebrate X-Men '97, the upcoming series reboot from Disney+.
Wolverine is about to become a major weapon in the MCU's arsenal moving forward, even beyond Hugh Jackman's long-awaited return to the live-action claws in 2024's Deadpool 3.
Cal Dodd will also return to the voiceover booth for the rebooted take on Wolverine as he once again becomes a leading member of the mutant team in the X-Men: The Animated Series follow-up - this time, under Marvel Studios' watch.
LEGO Celebrates X-Men '97's Wolverine
LEGO announced the release of a new buildable brick set that will highlight Wolverine's claws from X-Men '97, Disney+'s upcoming X-Men: The Animated Series reboot.
Labeled as "Wolverine's Adamantium Claws" and consisting of 596 pieces, the set - which is LEGO's first X-Men '97 release, consists of a dark blue glove curled up into a fist with James "Logan" Howlett's three claws unsheathed. 
The set comes complete with a placard card made of a LEGO piece that boasts the X-Men '97 title along with the LEGO logo and the word "Wolverine."
LEGO highlights how the set "captures the spirit and strength" of Wolverine from the X-Men '97 series, putting one of Marvel's most well-known mutants into the spotlight:
"The collectible LEGO® Marvel Wolverine's Adamantium Claws (76250) set is a fulfilling model-building project for adults that captures the spirit and strength of the legendary Marvel character's clawed glove."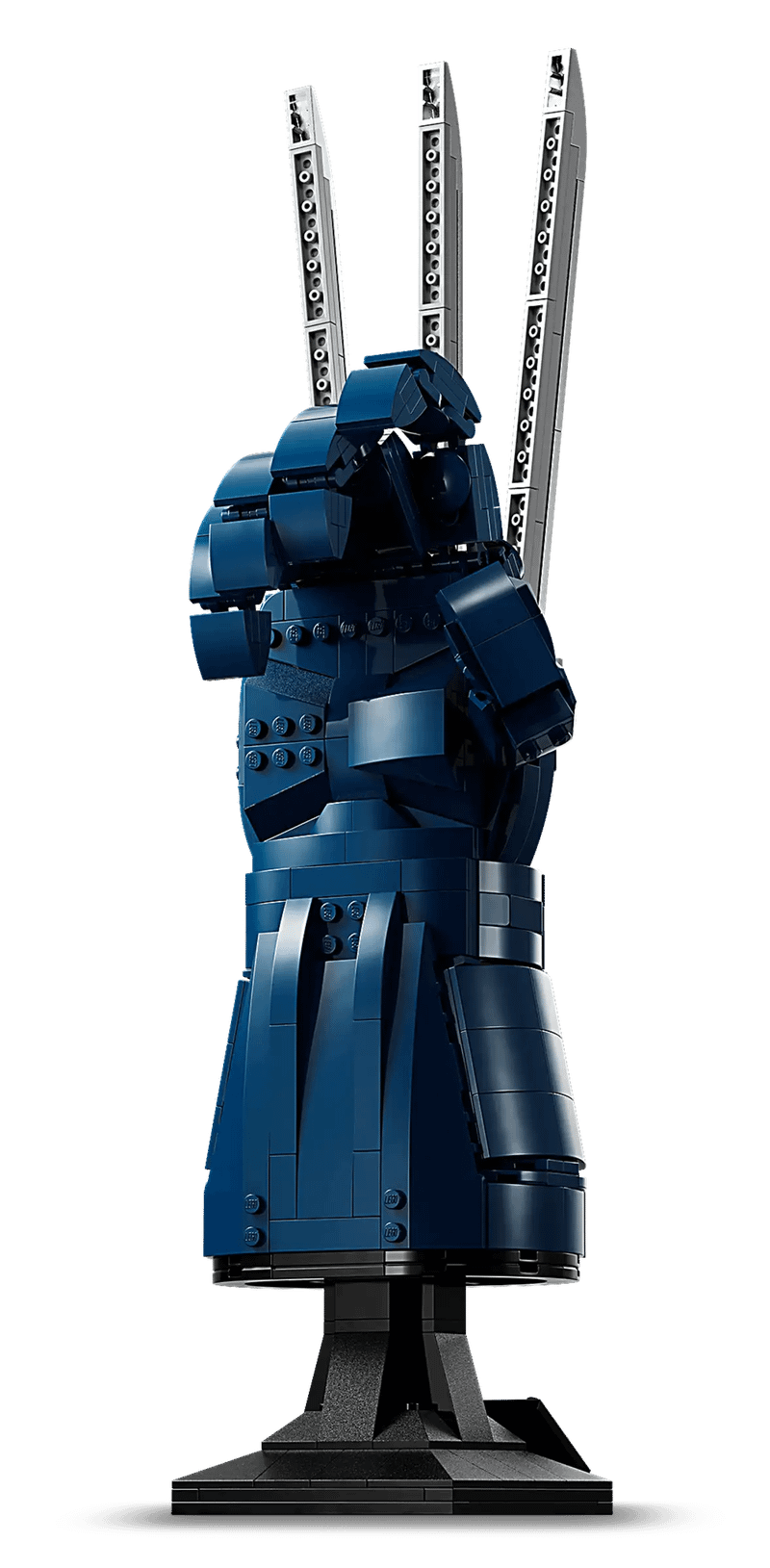 The packaging confirms the inspiration taken from the animated take on Wolverine, specifically touching on the "3 posable claws...a descriptive panel and a sturdy base" that come in the set:
"This accurate recreation of Wolverine's clawed glove is based on the character in Marvel Studios' X-Men '97 TV series. The model comprises 596 pieces and features 3 posable claws as well as a descriptive panel and a sturdy base, allowing this collectible piece to be displayed for all to admire."
The collectible set is available now for pre-order at a $69.99 USD price point, and it will begin shipping out to customers in the coming weeks on August 1. 
Wolverine Set To Shine in MCU's X-Men Reboot
Marvel Studios has every intention to bring back the same Wolverine that fans grew to love from 1992 to 1997, with other LEGO sets confirming a near recreation of the character's look from the original to X-Men '97.
And with marketing confirming that Cal Dodd's Wolverine will be one of the most important members of this new show, fans can expect a whole lot of the classic "SNIKT" sound from this set of claws in just about every episode.
With this series showing a "wave of increased sympathy towards mutants and understanding" that these characters haven't seen before, Wolverine will be in a new position in this series amongst his peers and the world at large.
And even with Disney recently confirming that this series, along with a few others, would be delayed, anticipation is high to see what the MCU will be able to do with this iteration of Wolverine that already has over 30 years of fans.
X-Men '97 currently stands without a confirmed release date.