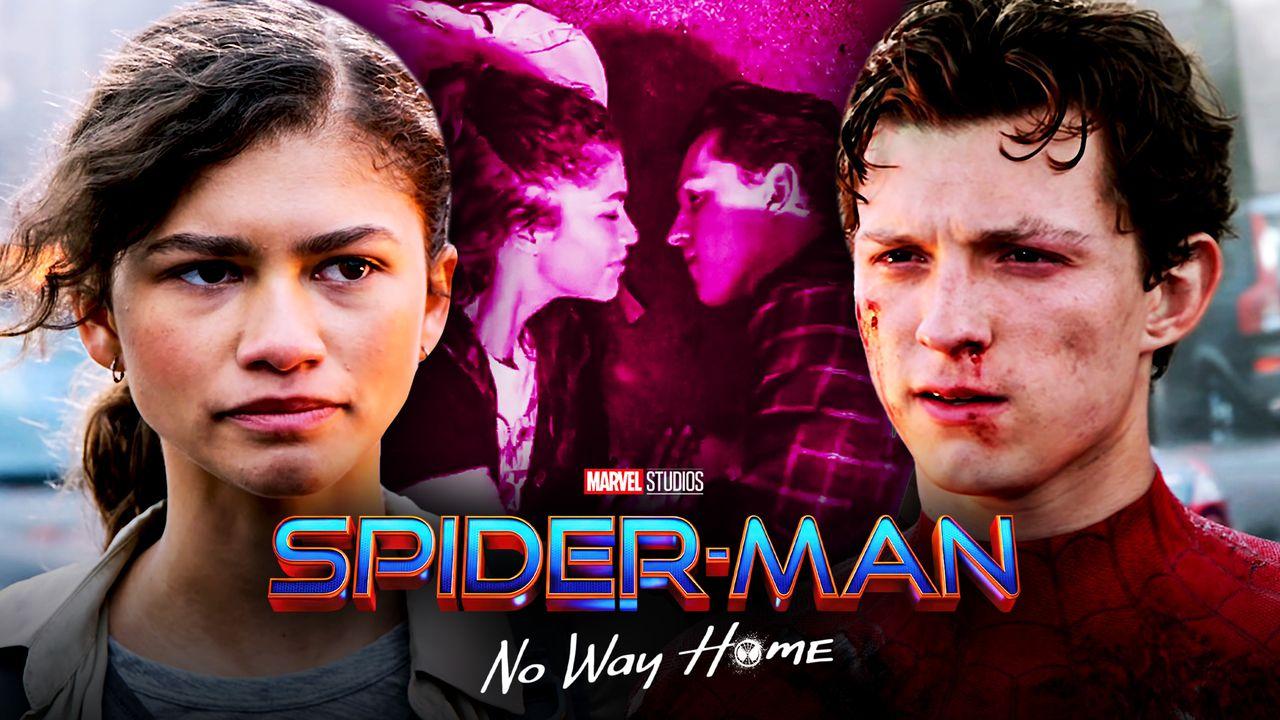 Tom Holland and Zendaya are all set to take on Holland's third solo movie within the MCU, Spider-Man: No Way Home, which is quickly becoming the biggest entertainment event of the year. Fans are already feeling the effects of trying to get tickets for the threequel's opening night at the theater, and with more footage coming nearly every single day, it's becoming a mad dash to the finish line.
Of course, the main attraction coming in No Way Home is the MCU's Multiverse coming apart for the first time thanks to Doctor Strange botching the spell that should've helped with Peter Parker's identity crisis. The icing on the cake for Peter in this life-changing scenario is that he will have to deal with the aftereffects in his personal life alongside his girlfriend, Zendaya's MJ.
Peter Parker and MJ are one of the most iconic comic book relationships in history, and their MCU ties have made their presence felt all throughout No Way Home's promotional tour.
This trend keeps up in a new short clip as a sweet moment between the high-school sweethearts ends up ruined for the time being.
Holland & Zendaya's Kiss Rudely Interrupted
The @SpiderMan3news Twitter page shared an 11-second TV spot for Marvel Studios and Sony Pictures' Spider-Man: No Way Home.
The clip shows Tom Holland's Peter Parker and Zendaya's MJ from the opening scene of the first trailer as they decide to stay on the roof and avoid all the craziness in the real world.
The pair then goes in for a romantic kiss, which is rudely interrupted by Jacob Batalon's Ned Leeds.
Ned exclaims how glad he is to get some "privacy" before repeating Peter's line of dialogue from earlier during the spot:
"Finally, some privacy! It is so crazy down there!"
The hilarious interaction can be seen below:
Holland & Zendaya's Chemistry On Display
Tom Holland and Zendaya are arguably the hottest ticket in Hollywood right now, both on and off-screen. Holland has spoken about their relationship being as strong as ever in real-life, and they will be put through the wringer through the events of Spider-Man: No Way Home.
And, of course, with every perfect couple comes the classic best friend with a sense of humor which Jacob Batalon is playing to perfection in this scene.
With Peter and MJ's relationship only in its earliest stages by the end of Spider-Man: Far From Home, Ned hasn't had a lot of time on-screen with his two best friends now dating each other. It's clear that he's still learning how to navigate around that fact in this scene, which will likely be one of the earlier moments of the film, as Peter tries to work through his life-changing situation.
The trio of Holland, Zendaya, and Batalon has been through plenty of craziness in the Spider-Man movies and in real life. Now, with No Way Home putting their characters through the biggest challenge, there's no telling what kind of hilarity will come along with moments like this.
Spider-Man: No Way Home will debut in theaters on December 17, 2021.