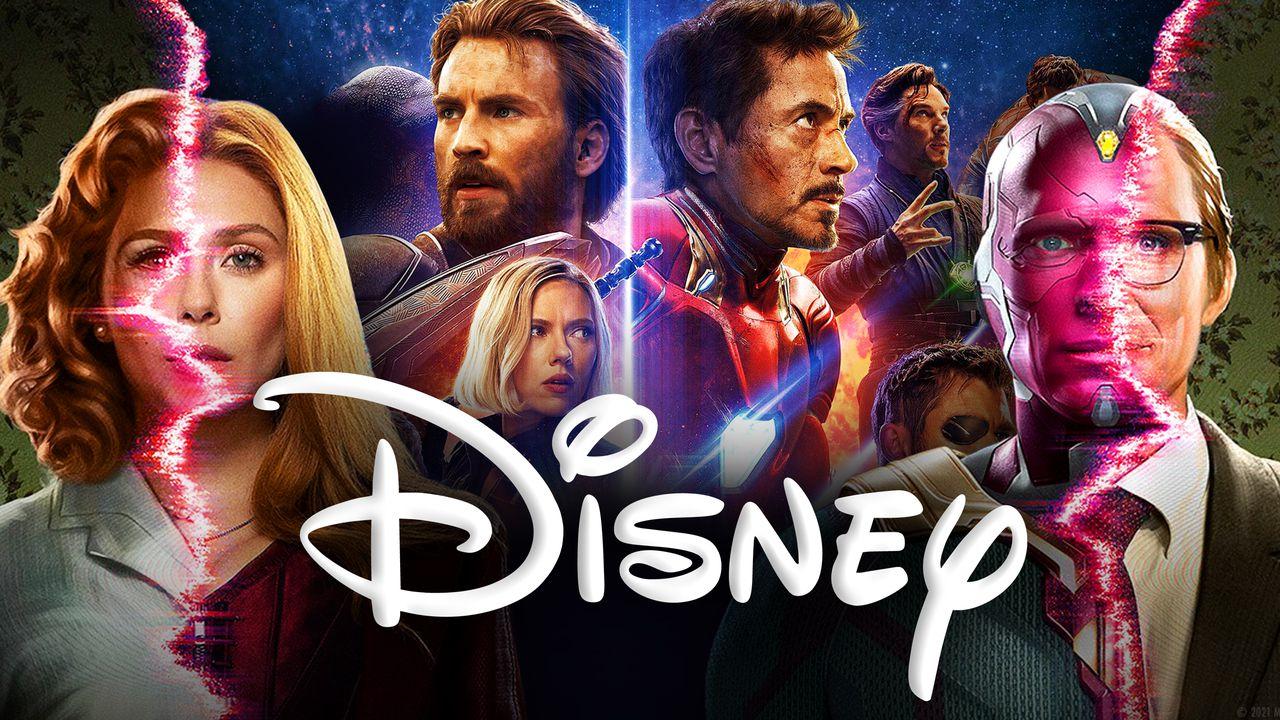 Marvel Studios is now less than two weeks away from making its highly anticipated return after an 18-month delay from the end of the Infinity Saga . WandaVision will start things off on January 15 before five more Disney+ shows and four theatrical releases that will fill nearly every week of 2021 with new MCU content.
The marketing team at Disney is currently all in on the Marvel hype train , releasing new TV spots and new interviews from the cast and crew nearly every day over the past few weeks. The same thing is happening off-screen as well, with new billboards and posters appearing in major cities all over the world.
A new social media blast is shedding some light on one of these promotional tours in one of the United States' largest areas.
WANDAVISION MARKETING
In a new release on Twitter, a famous Los Angeles building on the Sunset Strip on Sunset Boulevard is continuing a long-standing tradition of promoting the newest upcoming major movie or TV production.
The latest one shows a huge version of an official poster for Marvel Studios' WandaVision on Disney+, which can be seen in the tweet below:
This tradition has gone back into most of the last decade, with a few examples of these posters seen in the Twitter posts below...
The Marvel Studios poster for 2019's Avengers: Endgame:
The Marvel Studios poster for 2019's Captain Marvel:
The Marvel Studios poster for 2018's Ant-Man and the Wasp.
The Marvel Studios poster for 2018's Black Panther.
The Marvel Studios posters for 2012's The Avengers , 2015's Avengers: Age of Ultron , and 2018's Avengers: Infinity War .
The Lucasfilm poster for 2019's Star Wars Episode IX: The Rise of Skywalker:
This tradition has been a staple of the Los Angeles community for years, and with how long it's been since Marvel Studios released any new content, the team is clearly going all out at the beginning of 2021.
The fact that WandaVision is getting the same treatment as all four Avengers movies along with Captain Marvel , Black Panther , Ant-Man and the Wasp and Star Wars Episode IX shows the high regard Disney holds for the Disney+ series before it arrives in full. It should also serve as some inspiration to help MCU fans get back into the action after so long without anything new releasing.
This hard-to-miss poster should hit the eyes of almost everybody in LA before too long as WandaVision continues its promotional run . The nine-episode series will begin streaming on Disney+ on January 15, 2021.