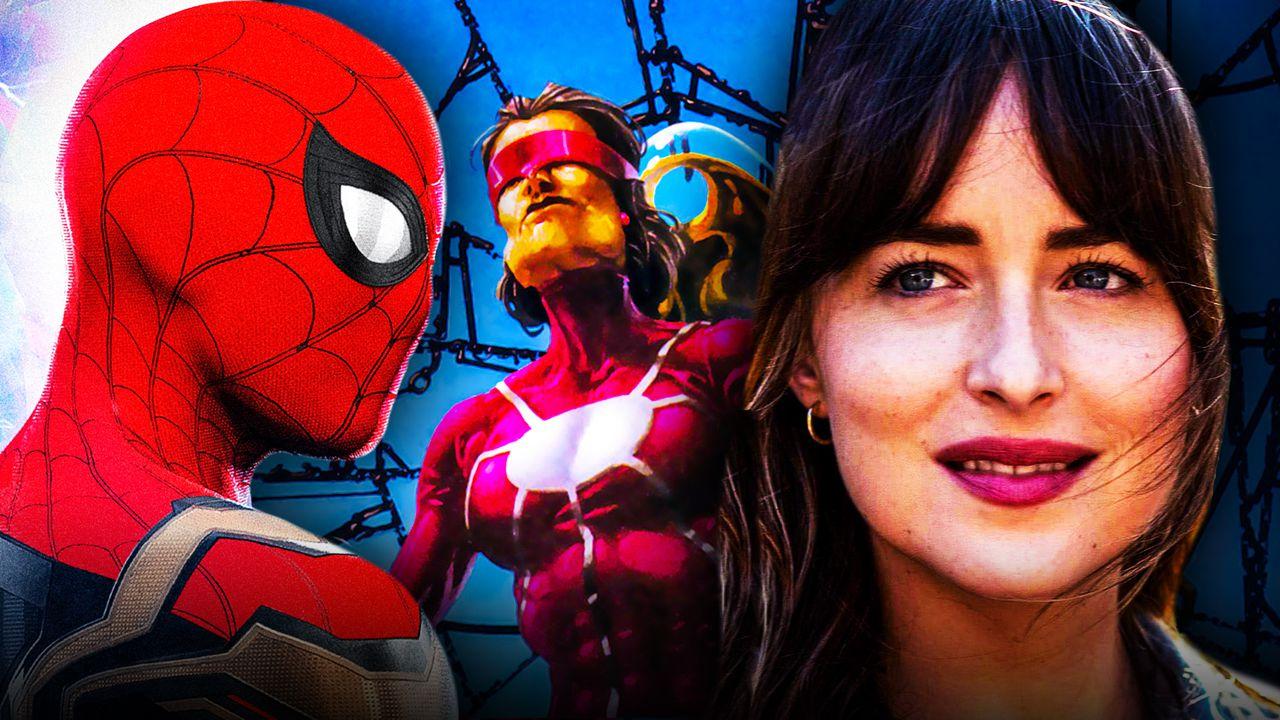 As Tom Holland continues his tenure as the MCU's Spider-Man, Sony is building its own standalone universe of spider-related solo Marvel projects. Both Venom and its sequel, Let There Be Carnage, have already been released to office success while Jared Leto's Morbius is finally set to hit theaters in April 2022. With Holland's Spider-Man films and Tom Hardy's Symbiote franchise being so successful, Sony appears to be doubling down on expanding its own cinematic universe away from Marvel Studios and Disney.
Sony has a long-running history of announcing Spider-Man spin-offs that never see the light of day, including Jackpot, Silver & Black, The Sinister Six, and Aunt May. Although, things seem to be turning around with several blockbusters already released and more on the way; in that light, Aaron Taylor-Johnson's Kraven the Hunter, Madame Web, Sandman, Rhino, and more are already in development
After years of slow development, one spin-off finally seems to be picking up the pace recently as Madame Web appears to have cast Fifty Shades of Grey's Dakota Johnson in the leading role.
Dakota Johnson Reacts to Spider-Man Spin-Off Casting
Deadline recently reported that Fifty Shades of Grey actress Dakota Johnson was in talks to star in Sony's upcoming Madame Web solo Marvel movie.
Johnson has since taken to her Instagram story to share a single spider web emoji, seemingly confirming she has signed on to play Madame Web in the Spider-Man spin-off. What Will Spider-Man's Madame Web Be About?
There have been two main iterations of Madame Web over the years; Cassandra Webb - who is typically portrayed as an older woman - and the far younger Julia Carpenter. Given she is only 32 years old, Dakota Johnson will presumably be playing Carpenter, unless Sony intends to present a more youthful interpretation of Webb.
Carpenter's heroic origins began after she was injected with a mix of spider venom and exotic plant extracts during a government project to create a superhero. The result of the serum gave Julia powers similar to those of Spider-Man, leading her to take up the alias of Spider-Woman.
Years later, the third Spider-Woman was taken as prisoner by Kraven the Hunter's family following his death, alongside Cassandra Webb. After the original Madame Webb was left mortally wounded, she transferred her powers into Julia, although this act turned her blind.
Madame Web's typical power set includes precognition, telepathy, and astral projection. Usually, Web's role is as a supporting character in spider-related who advises various heroes although has rarely been involved in any action herself. 
Perhaps her supernatural suite of abilities may lead Sony to use its first female standalone hero as something of a Doctor Strange stand-in for future films, especially as it delves into the Multiverse just as the MCU recently has.
Madame Web has yet to announce an official release date, although with Dakota Johnson now seemingly attached to lead and S.J. Clarkson reportedly on-board to direct, further announcements are likely to follow soon.