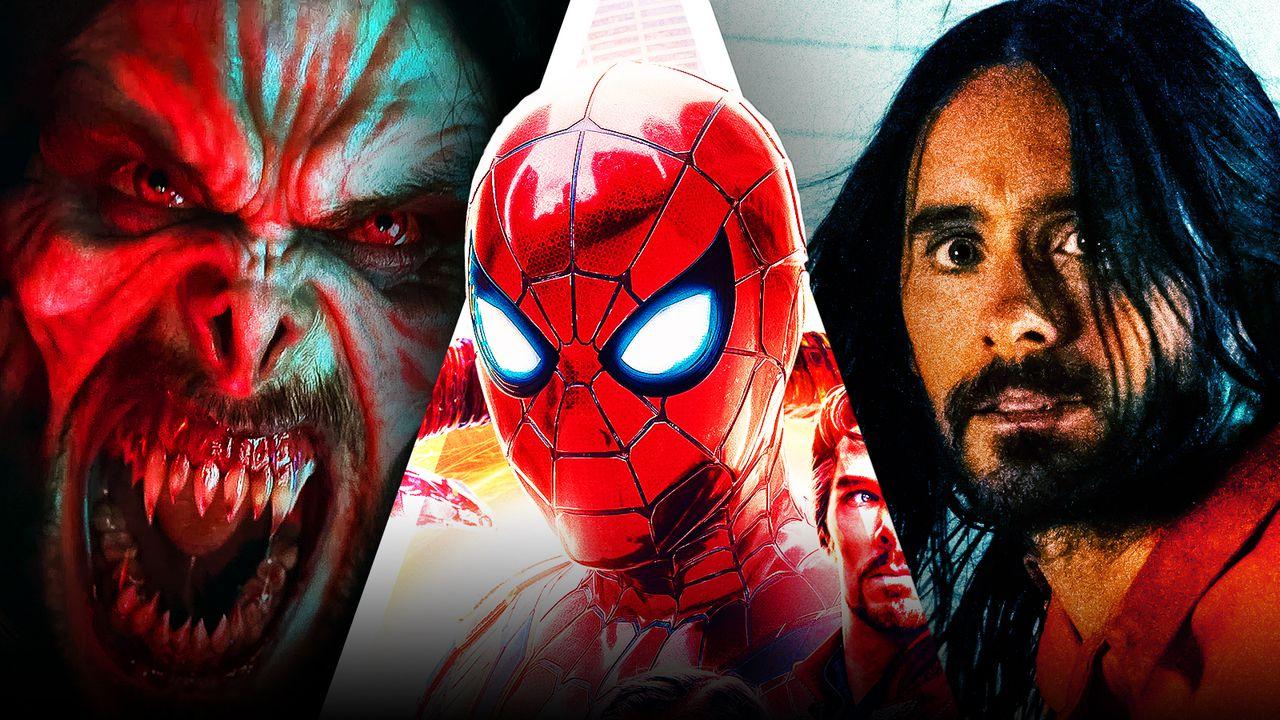 While fans are still reeling from the events of Spider-Man: No Way Home, Sony Pictures is already prepping the next addition to their wall-crawling portfolio. Morbius is set add to the studio's ventures into solo films based upon Peter Parker's rogues' gallery. The movie stars Jared Leto as Michael Morbius, a biochemist who tries to cure himself of a rare blood disease while simultaneously infecting himself with a form of vampirism. 
The blood-sucking blockbuster has been in a state of flux for the better part of two years as Sony has shuffled its release date with the ebbs and flows of the worldwide COVID-19 pandemic. Morbius has not been the only film to have been hit hard by the events of the last few years, but it might be the one that has had to move its date (at least publicly) the most often.
Sony Pictures has found success in spite of the pandemic in projects such as Spider-Man: No Way Home and Venom: Let There Be Carnage, but Morbius has been a question mark on their slate for what feels like years at this point. 
And it seems that this reputation of questionability has carried with Morbius through the end of 2021 and into the new year. 
Sony's Morbius Moved Again
Sony Pictures announced that it is pushing back the upcoming Spider-Man spin-off Morbius from January 28, 2022, to April 1, 2022. This is the sixth time this Jared Leto-led film has been delayed as it looks to find a release date amid the ongoing worldwide COVID-19 pandemic.
Will Morbius Ever Come Out?
This latest Morbius delay will surely baffle fans. The film was originally set to release in July 2020 with filming on the project having been completed way back in June 2019. That means this Spidey-adjacent blockbuster has been sitting on the shelf just waiting to release for the better part of three years.
But it's hard to blame Sony Pictures here. The COVID-19 pandemic has gotten in the way of almost every Hollywood release since March 2020. And Morbius has just happened to be the one film that has had planned releases that perfectly and unfortunately lined up with the various spikes in COVID numbers. 
Sure, one could put on their tinfoil hat here and think that the clever folks over at Sony could be making changes to the film with this delay, but that is likely not the case. It certainly feels like Morbius has been set in stone for quite a while and this isn't a case where a delay would come with lengthy reshoots or reworks of the film like Marvel recently did with Doctor Strange in the Multiverse of Madness. 
This looks like it is just Sony Pictures trying to avoid restrictions in various parts of the world so they can recoup at least some of the cost on this Jared Leto comic book epic. 
Morbius will release worldwide on April 1, 2022.