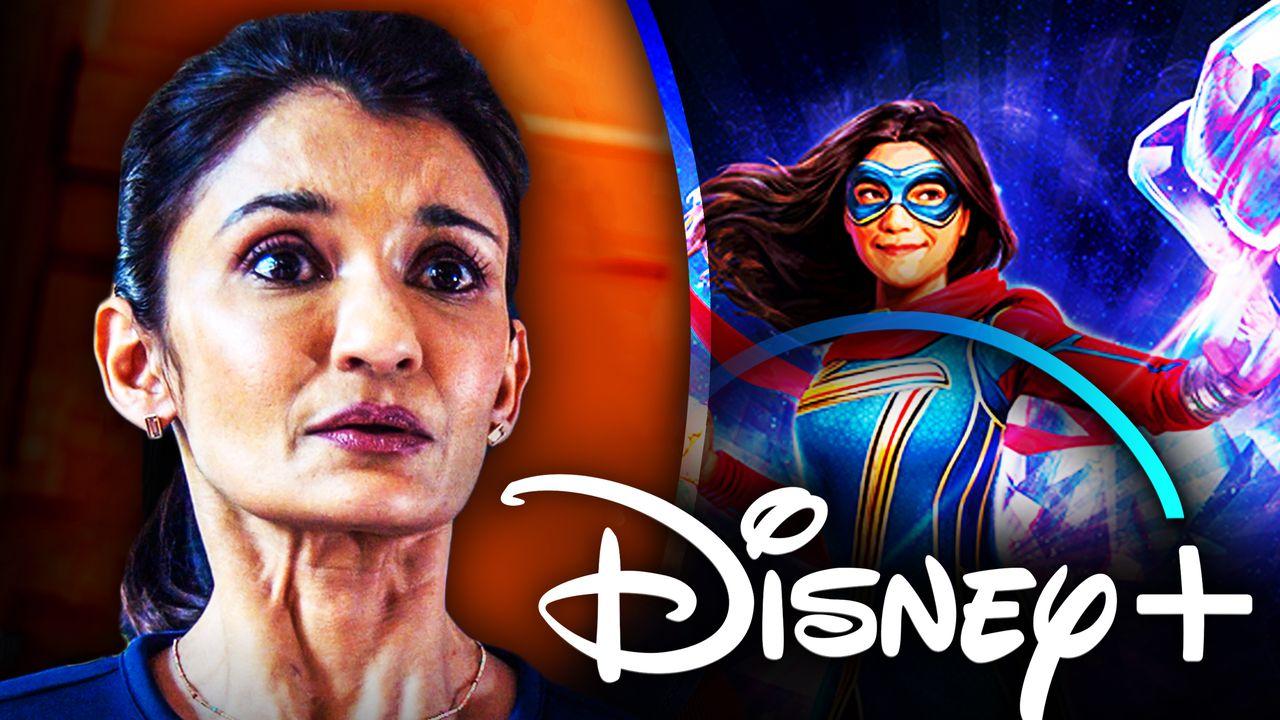 Last year saw the debut of Marvel Studios' newest tool in its arsenal: Disney+. The service allowed the MCU to create stories that would never have been able to exist without it. Among those tales have been Emmy-winning WandaVision, Loki, which introduced Kang the Conqueror to the world, and Hawkeye, whose Christmas antics drew the attention of Vincent D'Onofrio's Kingpin. There is one series that sadly missed its original debut window in 2021: Ms. Marvel.
The Iman Vellani-led show would have seen the heroic Kamala Khan introduced into the world. Behind-the-scenes complications caused the project to be delayed into 2022. However, it's finally set to hit screens worldwide later this year—after it completes reshoots, of course.
With the debut of Ms. Marvel's first appearance fast approaching, Disney started announcing new incoming casting members. Actress Mehwish Hayat was confirmed back in January, and now, fans have another name to add to the project's growing cast list.
Ms. Marvel Gets a New Actress
Deadline reported that Anjali Bhimani has joined the upcoming Marvel Studios Disney+ series Ms. Marvel in a recurring role. As is the MCU way, details of the role are being kept close to the chest.
Bhimani is known for her role as Mita Nansari in Marvel's Runaways, Bina in Special, and the Head Cleric in the recent Legend of Vox Machina series. She is also well known for her voiceover roles in video games such as Overwatch and Apex Legends.
No premiere date is set for Ms. Marvel, but Disney confirmed the project will be hitting its streaming service this year. The launch could be as early as June, given reports of when the show will have its red carpet premiere.
Who Will Anjali Bhimani Play in Ms. Marvel?
It's near impossible to tell who exactly the actress will be playing in Ms. Marvel without any details. The easy guess is that she will act as some sort of mentor to Vellani's Kamala. She could be a teacher at school or maybe a regular at their Mosque. Either would fit within the reoccurring status of Bhimani's character.
On the other side of that coin, she could end up being a villain going against Ms. Marvel. It's been previously rumored that the obscure comics group known as the ClanDestine will be the villain of the series, alongside a government organization known as NICE. One or both of those groups may be able to utilize the actress' talents.
Hopefully, it won't be too long until fans get to watch the series for themselves, and then all of these questions will finally have answers.
After her debut show on Disney +, fans will be able to see the MCU's new hero teaming up with Brie Larson's Captain Marvel and Teyonah Parris' Monica Rambeau in the upcoming film The Marvels, which hits theaters on February 13, 2023.
---