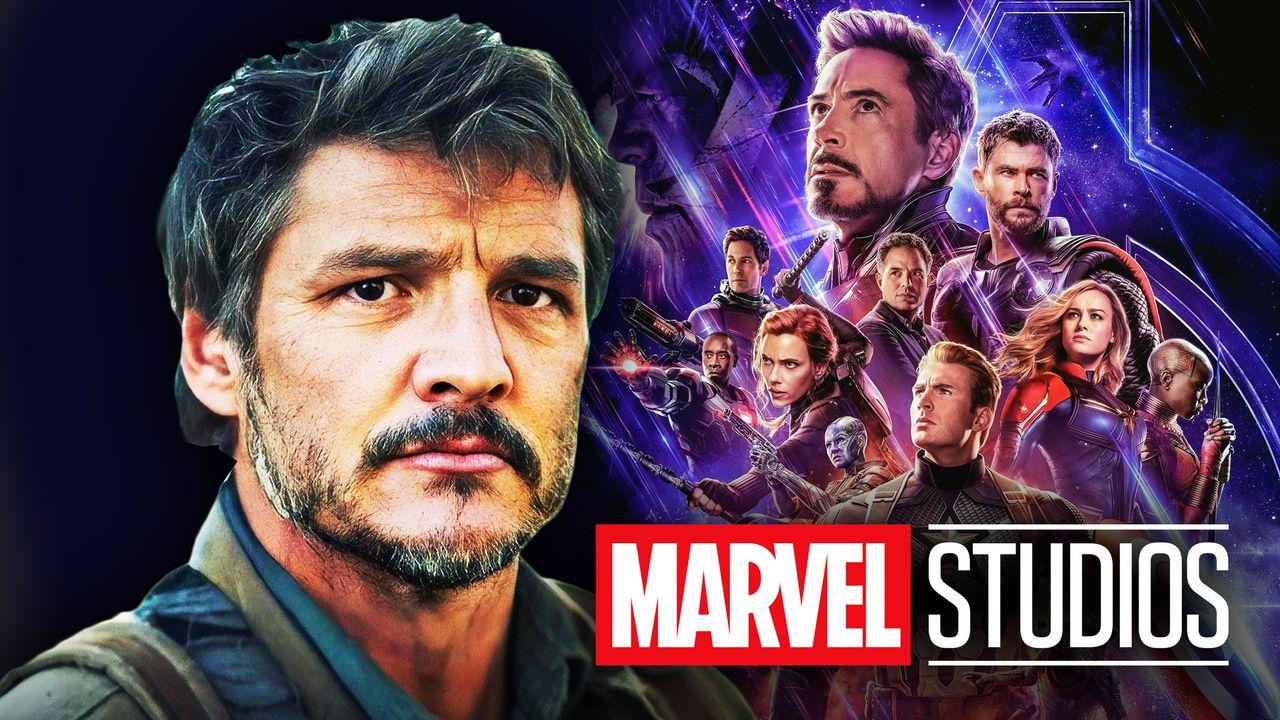 After a long search, Marvel Studios is nearing a deal with Pedro Pascal in one of its biggest upcoming MCU movies.
Marvel's first family, the Fantastic Four, is finally coming to the MCU. This time, it will be helmed by WandaVision director Matt Shakman and is currently set to release on May 2, 2025.
After years of speculation of who will play the four team members, a new report now teases the first domino that's expected to fall in cast one of the MCU's biggest upcoming projects.
Pedro Pascal In Talks for Mr. Fantastic
According to Deadline, Pedro Pascal has been offered the role of Reed Richards aka Mr. Fantastic in the upcoming Fantastic Four reboot.
The outlet reports that a deal isn't signed yet but both sides are heading in the right direction. Pascal has a busy schedule in the months ahead, gearing up to be in Gladiator 2 and The Last of Us Season 2. 
The Hollywood Reporter added that Pascal's schedule is a factor in whether or not he will join the MCU and reportedly "the current status of the talks is unclear."
Pedro Pascal previously expressed his excitement for a traditional Marvel role, stating that he would embrace the superhero genre, including wearing a cape and CGI.
Should this news be true, bringing Pedro Pascal into MCU for one of its most prominent roles, it's likely that casting news for Sue Storm (Invisible Woman), Johnny Storm (Human Torch), and Ben Grimm (The Thing) will soon follow.
Is Pedro Pascal the Right Choice for Reed Richards?
Pedro Pascal has had a massive resurgence in his career over the past few years, in many ways beginning with The Mandalorian as Din Djarin and then portraying Joel in The Last of Us HBO series.
He was even nominated for Outstanding Lead Actor in a Drama Series at the Emmy Awards for his performance in The Last of Us Season 1.
Considering his soaring popularity and interest from directors, producers, and executives, his schedule is busy and may hold him back from joining the MCU, which is a massive commitment. However, he's also been teased to have a reduced role in The Last of Us Season 2, which could help on that front.
His ties to Disney as one of its streaming service's biggest stars (despite his face not being shown during The Mandalorian Season 3) could play a role in Marvel's interest.
As an actor, Pascal is a great choice to lead the Fantastic Four and play a significant role within the MCU. He's a charismatic actor with range that could give a layered performance as Reed, a superpowered man with incredible intellect.
Pascal is currently 48 years old, which makes him an older investment for Marvel Studios, but the character isn't known for his adolescence. Many fans may love the idea of an older and wiser Mr. Fantastic following the 2015 Fant4stic disaster.
Marvel Studios knows the pressure of perfectly casting the Fantastic Four following acquiring the team's rights in 2019 and Pascal as the leader could prove to be a smart move in the right direction.
Fantastic Four is set to hit theaters on May 2, 2025.
---
Release Date
May 02, 2025
Platform
Theaters
As an editor, writer, and podcast host, David is a key member of The Direct. He is an expert at covering topics like Marvel, DC, Star Wars, and business-related news following the box office and streaming.