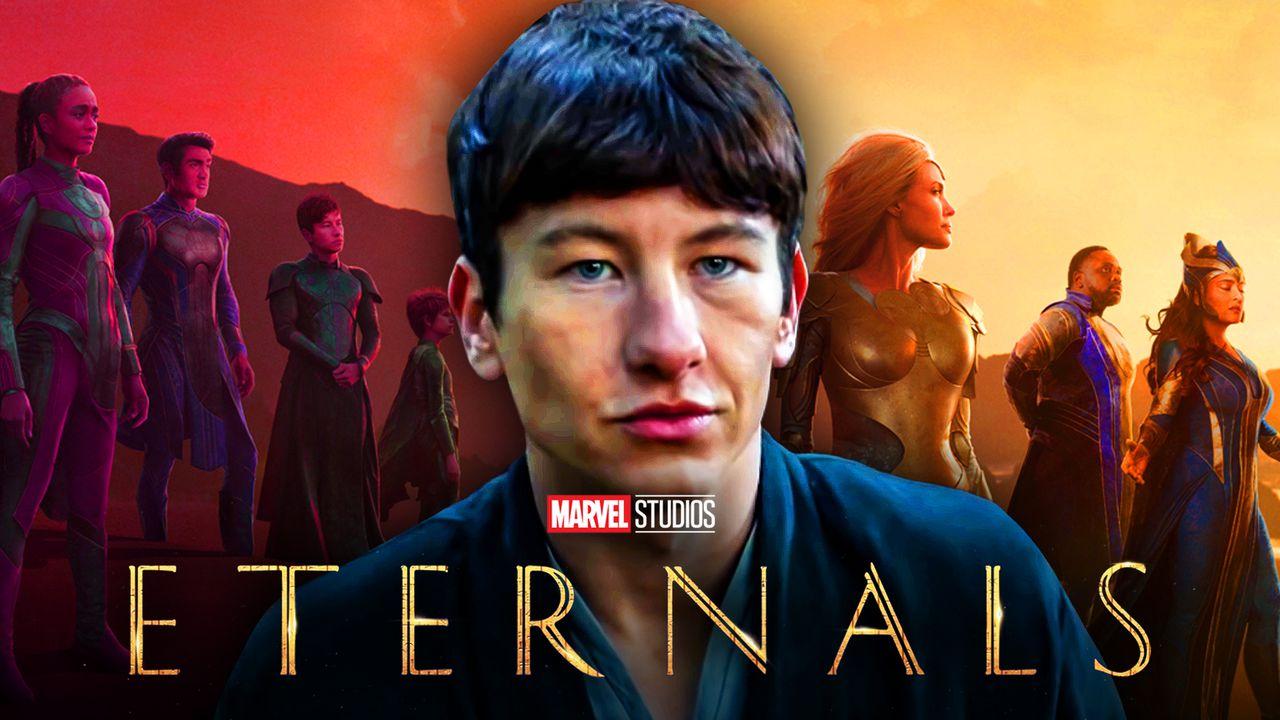 Marvel Studios is in the midst of promotional tours for multiple properties like What If...? and Shang-Chi and the Legend of the Ten Rings before it turns its attention to November's Eternals. Regarded as potentially the MCU's next big-time award-winner, this outing will bring together over a dozen of Hollywood's top names for an adventure through time with Marvel's race of immortals.
Flying under the radar amongst the A-listers in this has been Barry Keoghan, who will be playing one of the movie's villainous figures in Druig. While the character hasn't been seen much through the first two trailers for Eternals, Druig has the chance to cause some serious problems for the team during their upcoming mission on present-day Earth.
Also set to play a small role in Warner Bros.' The Batman, Keoghan is quickly becoming an important player in the comic book movie world on multiple fronts.
Sadly, news has just come regarding a scary situation that he's dealing with off-camera.
BARRY KEOGHAN THE VICTIM OF ASSAULT
The Independent reported that Eternals and The Batman star Barry Keoghan was the victim of an assault in Galway, Ireland and had to be hospitalized about a week ago. The actor suffered serious facial injuries, although he was later released from the hospital and no complaints were filed.
A TERRIFYING SITUATION FOR KEOGHAN
Assault and violence are never something anybody advocates for in the real world, especially considering how much people have already been dealing with as a whole over the last couple of years. 
No reports have come to light about what led to this attack on Keoghan, although he was said to have been in the city with friends having a fun time. He was staying at a premier hotel while fronting a new advertisement campaign, but it's hard to imagine what could have led to such a dangerous altercation that injured him that badly.
With plenty of projects lined up for the star and an Eternals press tour beginning in just a few weeks, the hope is that Keoghan has the time to recover both physically and emotionally before getting back to work.
The Direct sends its best wishes to Keoghan in his recovery. Eternals will release on November 5, 2021, while The Batman is scheduled for its theatrical debut on March 4, 2022.