Due to streaming wars, mergers, pandemic-related shutdowns and delays, and uncertainty concerning theaters, recent months haven't been kind to film studios. However, the same can't be said for certain Hollywood stars, such as Barry Keoghan. Within the past year, the actor has appeared in Marvel's Eternals as Druig, as well as Warner Bros. The Batman in a surprise role.
The Irish actor first caught Hollywood's eye for his 2017 roles in The Killing of a Sacred Deer alongside Colin Farrel and Nicole Kidman and in Christopher Nolan's Dunkirk.
Despite the actor having multiple new projects on the docket and the potential to continue in both the MCU and any possible sequels to The Batman, Keoghan just made headlines for a different reason. 
Marvel's Eternals Barry Keoghan Arrested in Dublin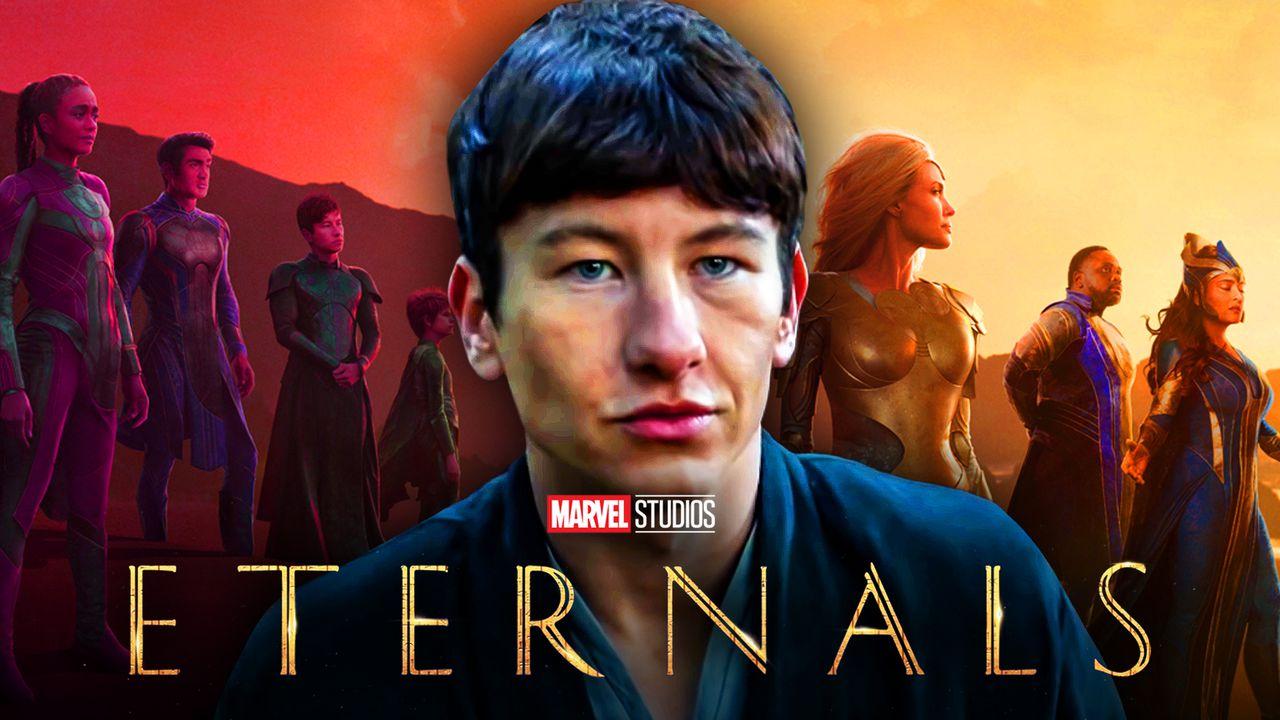 As first reported by Ireland's Independent, actor Barry Keoghan was arrested in Dublin on the morning of Sunday, April 10 due to complaints from a resident about a man outside their window. When authorities arrived, they found the 29-year-old actor intoxicated.
Following Keoghan's arrest, the Irish police force issued a statement that reads as follows:
"Gardaí arrested a man in his 20s for a public order incident that occurred in Clongriffin, at approximately 6:45 a.m., Sunday 10th April 2022. He was later released without charge and issued with an FCN (fixed charge notice)."
Those who witnessed the arrest claimed that authorities responded to reports of an intoxicated man on a balcony, as well as the fact that Keoghan wasn't threatening. Another source added that the incident is now finalized and resolved. 
Bad News for Keoghan & Warner Bros.
Unfortunately, Barry Keoghan isn't the first actor from a Warner Bros. DC film to have been arrested in recent weeks. 
Justice League star Ezra Miller, who's set to star in 2023's The Flash, was recently arrested in Hawaii on charges of harassment. This follows past reports from 2020 involving Miller having choked a woman at a bar. 
Even though Keoghan was released without charge and reportedly non-threatening, in light of Miller's legal woes, The Batman star's arrest is still the last thing Warner Bros. needs right now. 
And, even though Keoghan's arrest is somewhat minor, no doubt Marvel Studios is aware of the incident. While the actor is far from the first MCU star to have faced legal issues, it's rare to hear of Marvel talent getting into trouble while under contract, especially considering the studio's family-friendly parent company is Disney. 
Fortunately for Keoghan, since he wasn't charged, this event is likely to blow over if the actor can avoid any additional trouble in the future.