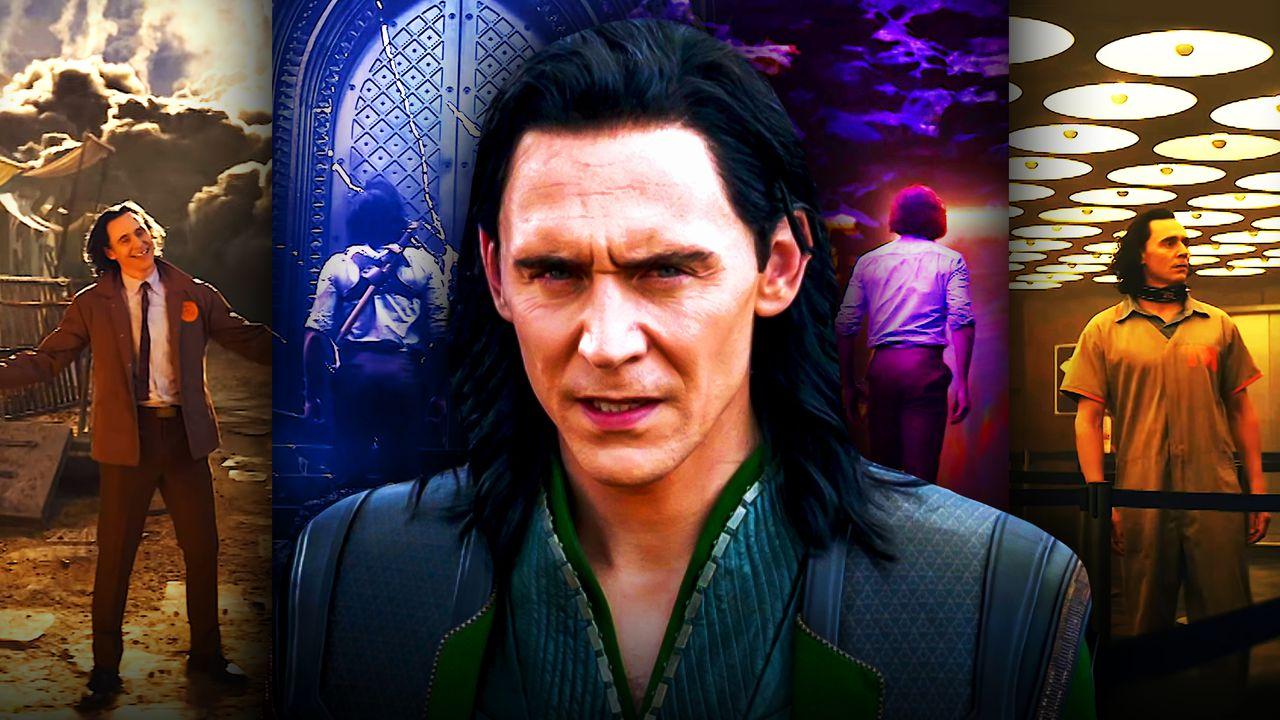 As Marvel Studios' second series on Disney+ nears its end in April, Loki will follow up in June. In anticipation of this release, Marvel Studios have already begun marketing the show with a brand-new trailer and a world-exclusive new cover interview with Tom Hiddleston.
Since February, there have been rumors of Kid Loki being included in the series and a casting call for a ten-year-old boy with "life experience beyond his years" points squarely in that direction. Not to mention one musician helping compose the score for the series hinted at the inclusion of Lady Loki before hastily deleting her social media posts.
So, it's fair to say that Tom Hiddleston won't be the only Loki running amuck, which the actor heavily implies in a new interview for the show.
HIDDLESTON BREAKS DOWN MEANING OF LOKI LOGO
Speaking to Empire about Loki, Tom Hiddleston talked about how fitting the font-shifting title card for the show is when relating to the trickster god. When discussing the logo, Hiddleston said that he "wants to preserve the freshness of the show for when it emerges, but something to think about is the [show's] logo, which seems to refresh and restore."
Hiddleston describes Loki as "the quintessential shapeshifter" and that the shifting of the logo reflects this idea perfectly:
"The font of how Loki is spelled out seems to keep changing shape. Loki is the quintessential shapeshifter. His mercurial nature is that you don't know whether, across the MCU, he's a hero or a villain or an anti-hero. You don't know whether you can trust him. He literally and physically changes shape into an Asgardian guard, or into Captain America repeatedly. Thor talks about how he could change into a snake."
He continues and articulates that he sees Loki being "about identity" and how the would-be King is on a journey "integrating the disparate fragments" of his many selves:
"I think that shapeshifting logo might give you an idea that Loki, the show, is about identity, and about integrating the disparate fragments of the many selves that he can be, and perhaps the many selves that we are. I thought it was very exciting because I've always found Loki a very complex construct. Who is this character who can wear so many masks, and changes shape, and seems to change his external feeling on a sixpence?"
COUNCIL OF LOKIS
At this point, it seems practically definitive that this show will display a variety of different Lokis in the show. Two very likely variations of the character that fans will see on the show are Kid Loki and Lady Loki, both quite self-explanatory. Not to mention the latest trailer heavily implying this plot point with the Loki that audiences will be following literally being labeled a "variant." 
Other possible versions of Loki that fans could see him successfully becoming could be as the King of Asgard or another where he became worthy of Mjolnir. It will be interesting to see whether these variants of Loki will end up conspiring together or stabbing themselves in the backs. Probably the latter.
Loki is currently scheduled to release on Disney+ on June 11.
---