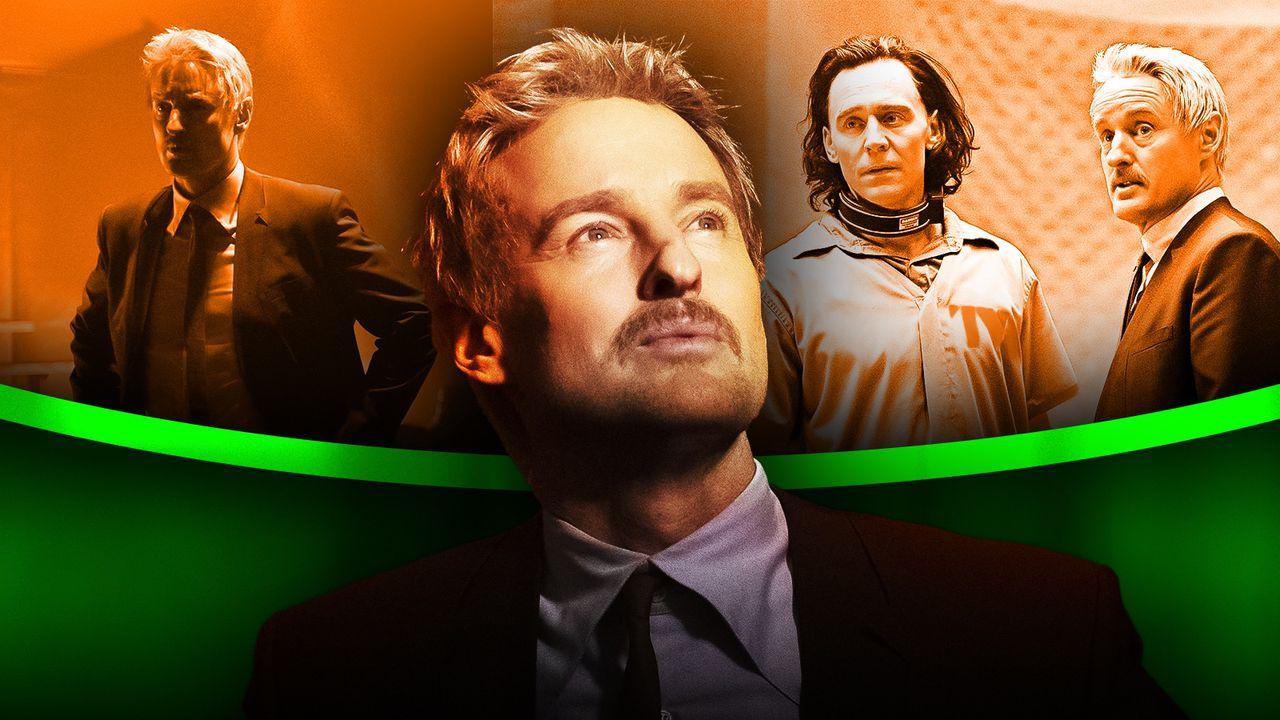 Loki introduced new characters to the larger Marvel Cinematic Universe, and one of them is Mobius M. Mobius. Played by Owen Wilson, the character made his presence felt during the debut episode of the Disney+ series, acting as a loyal agent of the Time Variance Authority. 
Mobius served as the main analyst who was tasked to take down dangerous Variants across the Sacred Timeline, thus leading him to cross paths with Tom Hiddleston's God of Mischief. Many would agree that the dynamic between Loki and Mobius was one of the main highlights of the series, and it's clear that the pair hit it off from the get-go. 
After an intense first encounter, Mobius' decision to recruit Loki to track down Sylvie led to a stronger bond, with both of them exchanging quips and banter to earn the trust of one another. While Loki did try to escape to hunt down Sylvie himself, the unlikely friendship that was forged helped Mobius to realize that everyone in the TVA are Variants and the Time-Keepers were fake. 
Given that Mobius is confirmed to be a Variant, this goes to show that the TVA analyst has a past life in the Sacred Timeline. However, Loki didn't show any of it.
Now, the show's director has opened up about this decision in a new interview. 
MOBIUS' SCRAPPED BACKSTORY IN LOKI
Loki director Kate Herron sat down with Comic Book to talk about scrapped ideas regarding Owen Wilson's Mobius M. Mobius.
Herron confirmed that there were a "few drafts of the script" that featured Mobius' family and/or past life. However, the director explained that the crew decided that they "don't know what is yet," thus scrapping the idea altogether: 
"So I think for us, we had spoken about, I think there were a few drafts of the script where you did see like a family or you did see a life, but I think we all kind of decided we don't know what it is yet. And I think that's exciting, right? Because it gives more road to travel with him. And I think it's more painful when he is going to be deleted, him saying, 'What if I had a family' Because, maybe he did or maybe he didn't, I don't know where the writers will take his character."
Herron then said that removing Mobius' family was more "effective" to amp up the tension while also pointing out that flashbacks aren't necessary regardining the reveal that every TVA agent was a Variant: 
"But, I think that the main thing we felt was that I think it was just that kind of in the turning of amping up the tension, it was more effective, I think would B-15, for example, her seeing her memories and seeing the impact that had upon her life. And then I think that kind of echoes then across everyone in the TVA, because, you see how much it moves her and what she does because of what she sees. So I think for us, it felt like at least in this part of the show that we didn't want to necessarily do flashbacks. "
Herron finished off by saying that these ideas were definitely "explored" with the studio, but ultimately, they realized that it can be "left open for future exploration:"
"But yeah, I think the writers and I definitely had spoken about it and explored it with the studio. But I think we all decide to just in terms of when everything started to line up, oh, it's actually better to play out this way and then it can be left open for future exploration basically."
MORE OWEN WILSON IN LOKI SEASON 2?
Kate Herron's latest comments suggest that the writers are toying with the idea to fully show what Mobius was up to before joining the TVA, but the fact that they scrapped it for Season 1 could imply that this plot point will be explored in the already-confirmed sophomore season of the hit Marvel series. 
The director's remark about removing the Variants' backstory to turn up the tension makes narrative sense, considering the fact that it helped in the build-up to the reveal that the TVA is a shady organization.
Mobius is one of the breakout stars of Loki, and it will be interesting to see how the MCU will use him moving forward. By showing off his unexplored backstory, it gives the franchise a chance to expand on his character arc while also giving him more story opportunities that could be interconnected with other MCU properties. 
However, showcasing Mobius' past life will be tricky in Season 2, especially after the multiverse was unleashed by Sophia Di Martino's Sylvie in the Season 1 finale. Still, Loki could maximize this opportunity by showing different versions of Mobius across the multiverse, 
It remains to be seen if Season 1 Mobius will be restored in the show's second season, but there's a good chance that the titular trickster will find out how to get his friend back. It seems that this will be Loki's first mission when the God of Mischief returns in Season 2, and it's possible that the Asgardian will find out more about Mobius' past life.
There's even a chance that Mobius' family could serve as the key to restoring his pre-multiverse memories, leading to a heartfelt reunion with the God of Mischief.
The first full season of Loki is now streaming on Disney+.