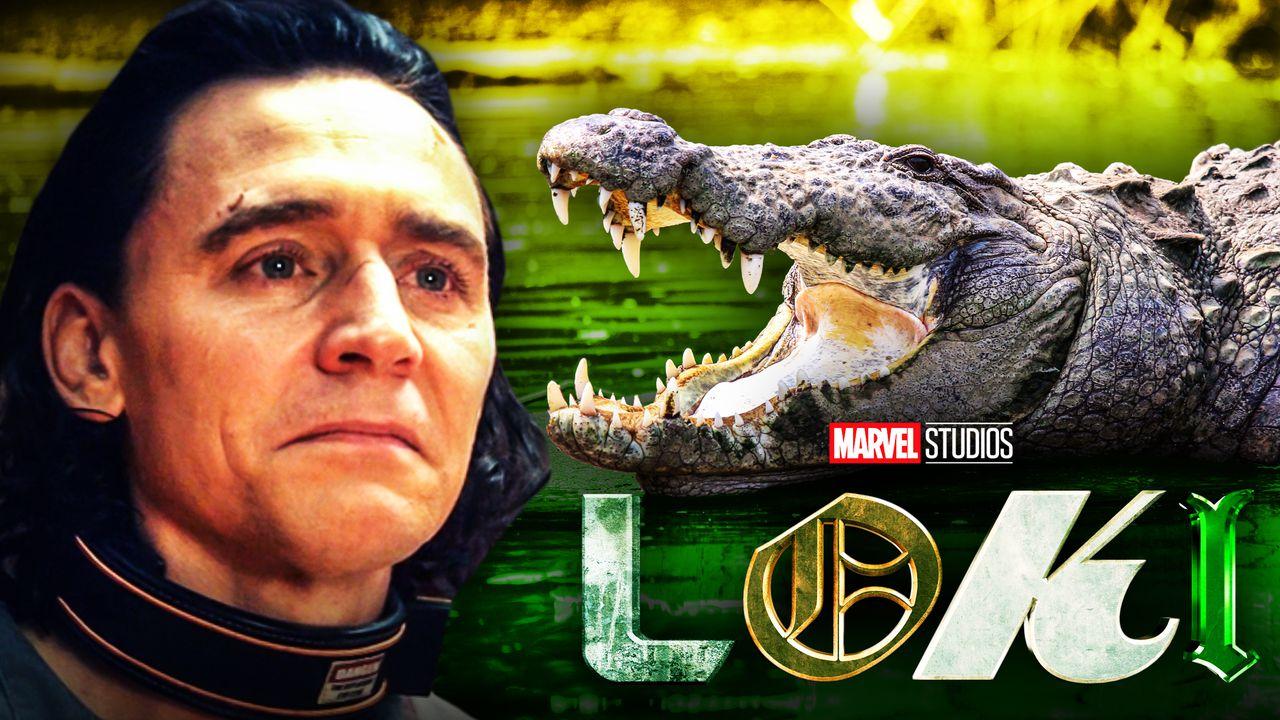 Warning - This article contains potential spoilers for an upcoming episode(s) of Loki.
Loki's second episode featured a plethora of revelations and reveals about how disasters impact the Sacred Timeline and the God of Mischief's true intentions, but none were more surprising than the appearance of Sophia Di Martino's Lok Variant. 
Long rumored to appear in the series, the Variant revealed themselves to be a female version of Tom Hiddleston's fan-favorite character and brought unique powers along with her.
This Loki Variant may not be exactly who fans think she is, though, as the show's credits listed the character under an alias of the comic book character Enchantress. While this may suggest that Martino's character is continuing to hide her true identity, it is possible that Marvel Studios could be positioning her as an amalgamation of various characters.
Whether Sophia Di Martino's role will tie into the Fantastic Four's Negative Zone or signal the arrival of even more Loki variants, her character will undoubtedly bring plenty more exciting surprises for the Disney+ series.
Now, a new leaked merchandise description has hinted at a scaly companion to join the trickster goddess on her adventures...
LADY LOKI AND A...CROCODILE?
Via Instagram user @1414falconfan, Promobricks has shared set descriptions for the upcoming LEGO Marvel Collectible Minifigure Series.
The figure for Sophia Di Martino's Loki Variant is said to come with a hairpiece with a diadem, a green jade blade, and, most peculiar of all, a baby crocodile.
A SCALY FRIEND FROM DOWN UNDER
The addition of a crocodile to the cast of Loki is certainly a peculiar one, indicating that the series is likely to go off the deep end quite quickly. A previous description teased that Throg would also make an appearance, so it seems that several animal companions will accompany the Loki Variants on their travels.
How the Loki Variant will happen upon a baby croc is unknown, as she is certainly without a reptile at the end of "The Variant." Either she will acquire the pet later on in the series, or she is keeping one at home safe in one of the disasters that she has found shelter in.
Some users have even questioned if the animal is a crocodile at all and whether it could actually be Jörmungandr or the World Serpent from Norse mythology. In the legends of old, the snake is a child of Loki and causes Ragnarok to begin once it releases its tail from its maw.
If the crocodile was mistaken for a serpent, it is possible that Martino's Loki could have gone back in time to retrieve her child prior to it starting the events of Thor: Ragnarok. Alternatively, the crocodile could be one of Jörmungandr's Variants, taking a different form in another timeline. 
Loki returns for its third installment on June 23, 2021, exclusively on Disney+.