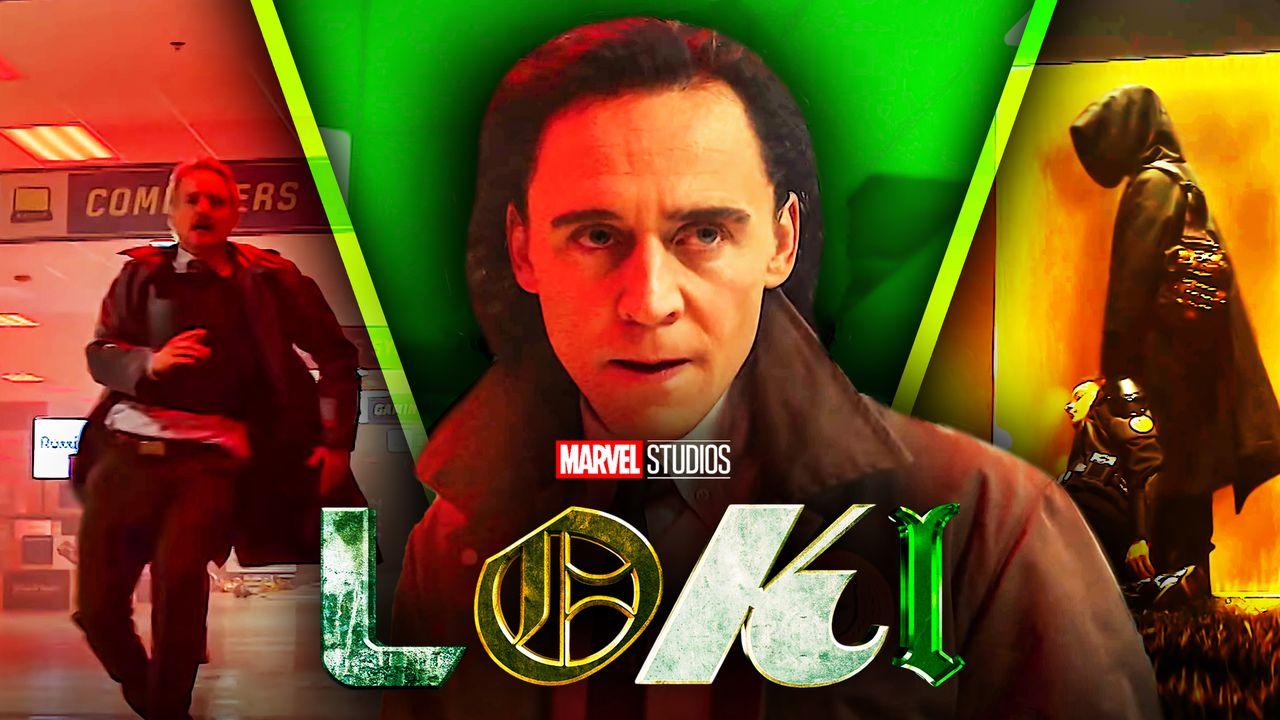 Warning - This article contains spoilers for Episode 2 of Loki, "The Variant." 
Without a doubt, Loki currently rules Disney+. After its record-breaking premiere debut on June 9, the series delivered a jaw-dropping second episode on par with most series finales. 
And the best part is, the show is just getting started.
In Episode 2 titled "The Variant," Loki followed Lady Loki (or is she?) through a time doors after she seemingly blew up the Sacred Timeline leaving Mobius and the TVA behind. 
Of course, what's happening to the timeline is huge and dramatic. But Loki abandoning Mobius, who has vouched for him and with whom he has even formed a bond, manages to hit just as hard.
LOKI'S TOM HIDDLESTON DISCUSSES EPISODE 2 CLIFFHANGER
In an interview with TVLine, Owen Wilson who plays Mobius discussed the impact Loki's Episode 2 decision had on his character saying, "[Mobius] feels betrayed." 
"[Mobius] feels betrayed. Having studied [Loki's] life and knowing everything, you feel a little bit foolish also, because you can't ever really be surprised that the God of Mischief would be up to something."
However, Tom Hiddleston, who has been playing the God of Mischief since 2011, offered a different perspective, admitting that "there's conflict" for Loki when he's presented with that decision. 
In addition, he also spoke on the impact Mobius has had on his character admitting that Loki "doesn't want to betray that trust."
"Mobius is someone who, perhaps for the first time in [Loki's] life, he thinks he might be able to trust, and perhaps trusts him, and he doesn't want to betray that trust. But at the same time, he has to see what's going on. He can't help himself but follow, because it's too strange and provokes so much curiosity within him."
TWO REDEEMED GODS OF MISCHIEF?
While the Loki featured in the Disney+ series is a Variant and not the redeemed Loki audiences saw in Avengers: Infinity War, this version has undergone a change during his time at the TVA and in his interactions with Mobius. 
After all, Loki saw the death of his parents, his father acknowledging him as a son, his own death, and the uselessness of the Infinity Stones all in Episode 1. So he has changed, even though it's only been a short time.
However, throughout Episode 2, Loki is questioning things from the Time-Keepers to the Sacred Timeline to Mobius' own faith in the TVA. He needs answers to those questions, as well as what the other Loki Variants are up to. 
But at the moment, that's not what the TVA or Mobius can provide. And like Hiddleston said, "he has to see what's going on."
And thankfully, he does because MCU fans do too! However, what Loki's decision means from Mobius and how the two will reunite down the line is yet another one of the show's many questions.