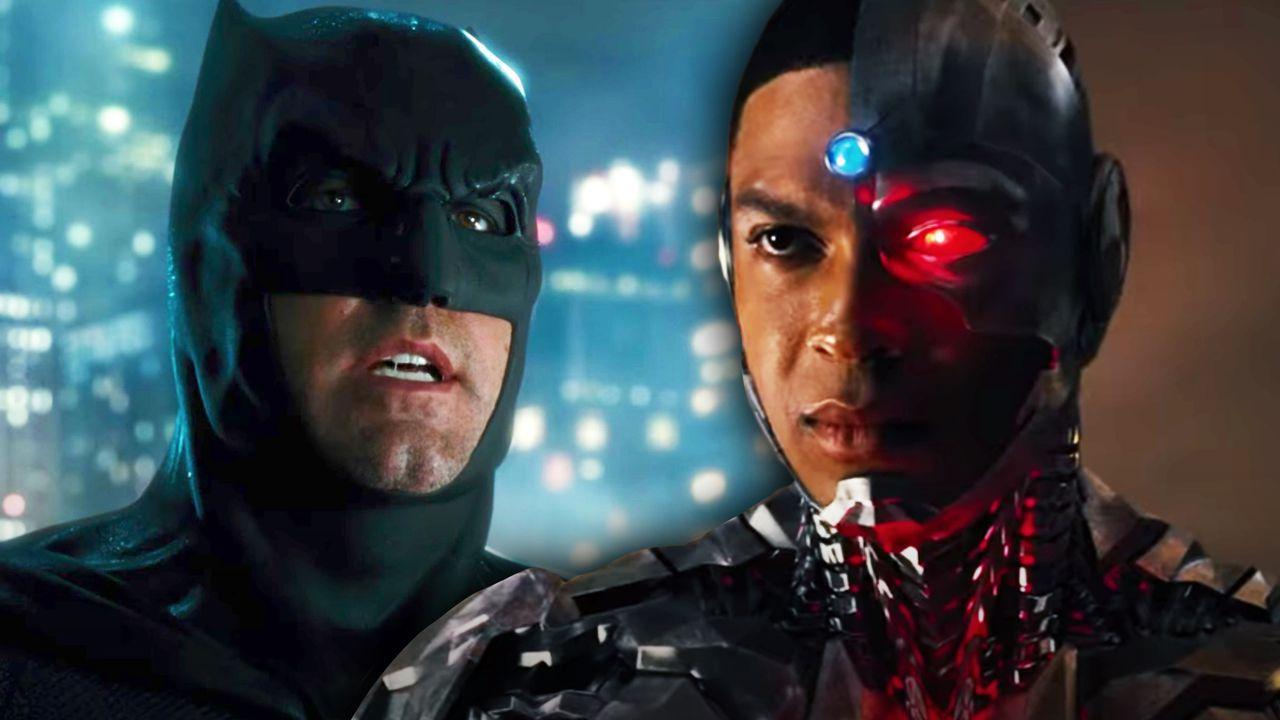 The situation surrounding Ray Fisher's claims against Joss Whedon during Justice League 's reshoots has had a tumultuous set of events. It began when the Cyborg actor alleged that he suffered abuse and mistreatment from Joss Whedon, which was enabled by higher-ups Jon Berg and Geoff Johns.
Since then, Fisher has not backed down from his stance, citing other instances of mistreatment made against him and crew members close to him . The actor has received support from numerous individuals, including fellow Justice League star Kiersey Clemons .
Justice League co-star Jason Momoa recently came out in support of Fisher, stating that the announcement of the existence of a Frosty the Snowman project with Momoa attached to star was entirely false. Momoa also affirmed that they as a cast were subjected to mistreatment, and not just Fisher.
Ray Fisher has since backed up these claims, highlighting another instance that Warner Bros. used news as a distraction...
NEWS
In a recent tweet , Ray Fisher claimed that news surrounding Ben Affleck returning as Batman in The Flash was used as another diversion tactic by Warner Bros.
Fisher stated that this news was originally planned to be revealed during DC FanDome, but was pushed forward to over suppress Fisher's statements. Fisher's full statement reads:
Unfortunately, the fake Frosty news with Jason wasn't the only PR tactic used to distract from the seriousness of the JL situation.

Ben returning as Batman was clearly meant to be revealed at DC FanDome.

I'll give you one guess as to why @wbpictures likely jumped the gun.
This was accompanied by two images, highlighting the date and time of Fisher's statement coinciding with the announcement surrounding Ben Affleck returning as Batman.
The initial Twitter statement from Ray Fisher, timestamped at 1:38PM on August 20, 2020.
The announcement of Ben Affleck returning as Batman, times-tamped less than an hour and a half later at 3:02PM on August 20, 2020.
WHAT THIS MEANS
The timeline of events that Fisher cites does seem to line up, with the quick turnaround of releasing this Batman announcement seemingly being an attempt to bury Fisher's claims.
This announcement would have made big headlines regardless, so to leave it out of DC FanDome entirely did seem peculiar. Fisher's claims would, therefore, explain this decision, using a big announcement to leverage the news cycle in WB's favor. A pattern of this behavior does seem to be emerging from Warner Bros., which would be concerning considering their inability to address several ongoing controversies related to stars of their projects.
Hopefully Warner Bros. can address these claims soon, and both parties can come to a fair agreement to resolve the ongoing situation.
LATEST NEWS
TRENDING