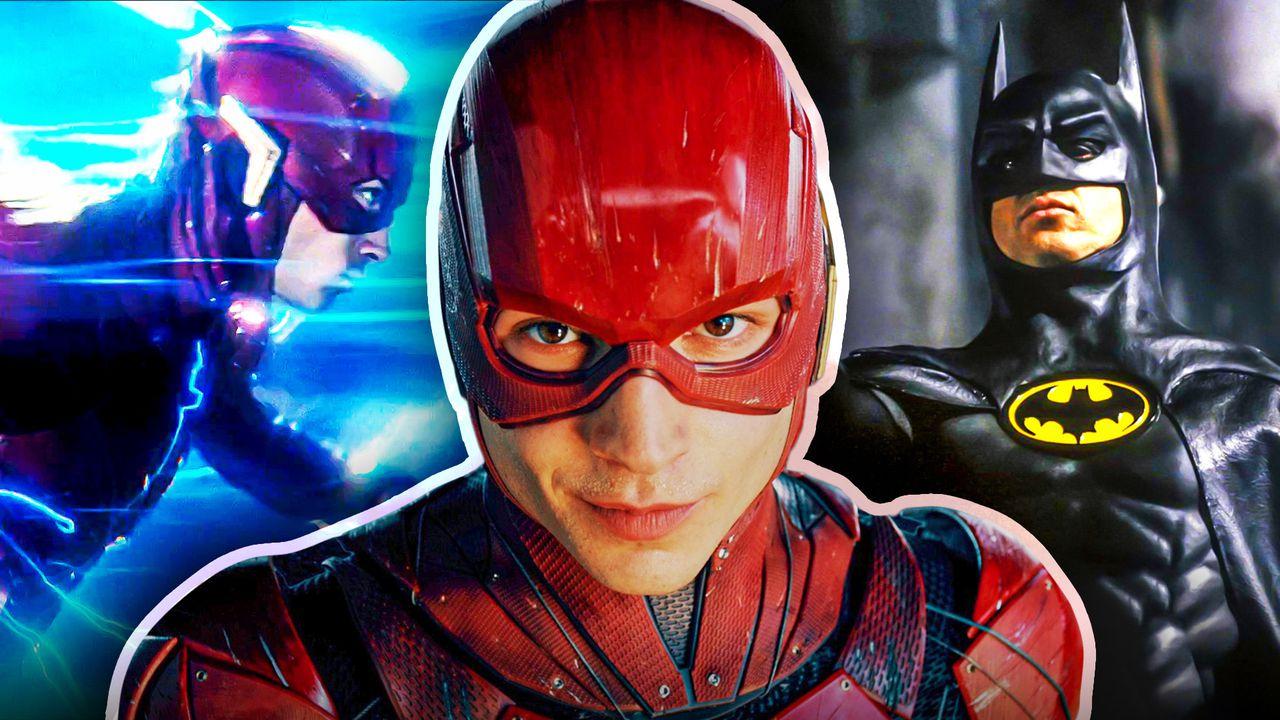 Out ahead of its release, the runtime for The Flash's full trailer has been revealed. 
Set to premiere on June 16, The Flash is Warner Bros.' second DCU film releasing this year, and just may be the most highly-discussed movie the franchise has this year.
Not only is The Flash a Multiversal film promising multiple cameos, including the likes of Michael Keaton's Batman, but it also stars Ezra Miller, whose 2022 legal woes led some to question whether the embattled and oft-delayed film would ever release at all. 
Now that Miller appears to be on track, and the film itself is reportedly scoring well with audiences, new buzz suggests this Snyderverse hero might even have a future in the rebooted DCU. While that remains to be seen, DC fans are getting new information about how much they will get to see of The Flash in its future trailer. 
How Long is the Trailer for The Flash?
According to reports circulating online, the full trailer for Ezra Miller's The Flash is expected to be around two and a half minutes long. 
One report from an insider who has shared accurate pre-release marketing details in the past claims that the exact runtime is 2 minutes and 25 seconds. 
This is on par with Warner Bros.' most recent DC preview as the runtime for Shazam!: Fury of the Gods' trailer clocked in at two and a half minutes as well.
The trailer is reportedly set to release on Super Bowl Sunday on February 12.
Just when exactly during the big game is unknown. Most likely, the spot that plays during the game will be either 30 or 60 seconds long while the full trailer available online will come in close to the 2-minute-30-second mark when it debuts online.
A 90-second teaser for The Flash debuted way back in the Fall of 2021 during DC's most recent FanDome event, which was the first publicly released footage. Since then, however, the movie got delayed from November 2022 to June 2023.
The Flash's Not-So-Speedy Trailer 
The question now is what the studios intend to show and whether it will be too much. 
While the recent Shazam 2 trailer was deemed a success, some fans felt it gave too much away. It will be interesting to see how Warner Bros. handles The Flash's lengthy trailer as a result. 
But since Shazam 2's promotional campaign is still underway, fans shouldn't expect The Flash's trailer to drop in the coming weeks.
Unless DC Studios co-heads James Gunn and Peter Safran have a different strategy in mind, the earliest timeframe to expect The Flash footage would be in the lead-up to Fury of the Gods' theatrical debut in March.
The Flash arrives in theaters on Friday, June 16.