Marketing for The Flash is about to ramp up, and a new report shared a promising update on when exactly its next trailer will premiere. 
Amid the controversies that its lead star Ezra Miller faced in the past year, the anticipation surrounding The Flash is still high, especially after DC Studios co-CEO James Gunn hyped up the movie by calling it "one of the greatest superhero movies ever."
While the issues have slowed down, the attention has now shifted to its next trailer. A past rumor revealed that the trailer would have a runtime of around two and a half minutes, with one insider claiming that the exact length is 2 minutes and 25 seconds.
When Will The Flash's Next Trailer Premiere?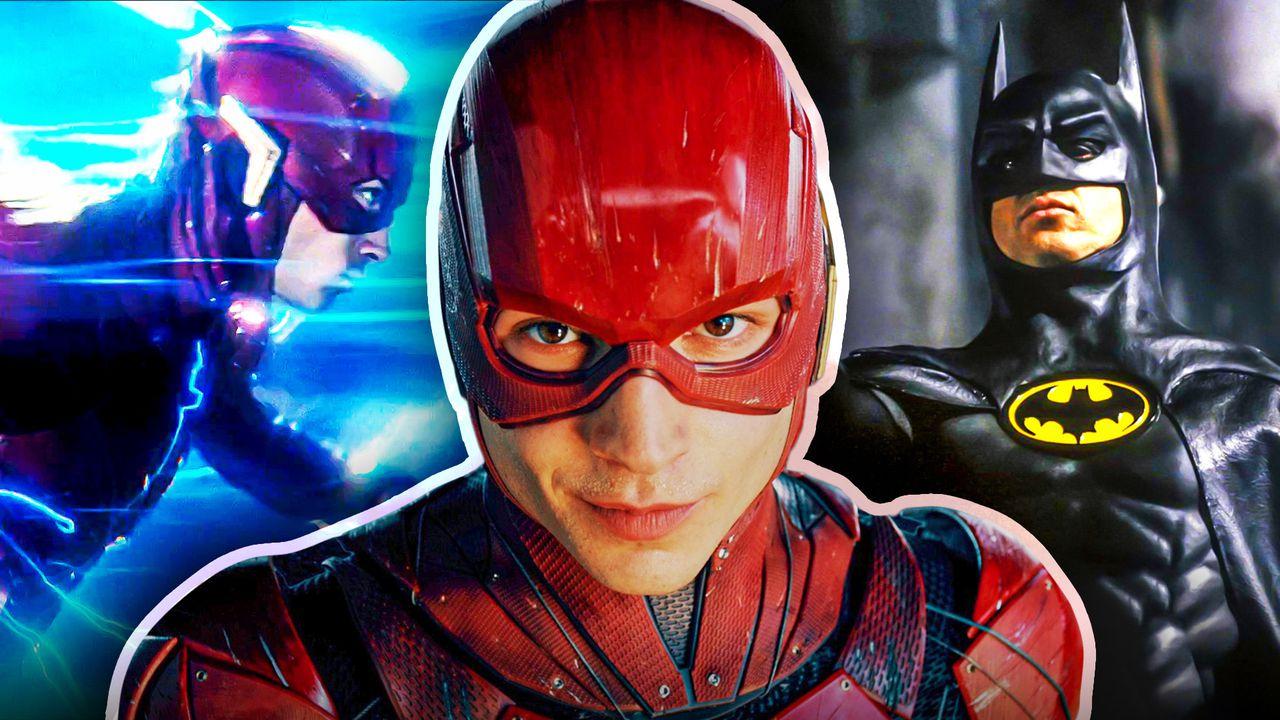 As per a report from Heroic Hollywood, The Flash's official trailer will premiere this Sunday, February 12, during the Super Bowl game between the Philadelphia Eagles and the Kansas City Chiefs. 
A short preview of the Ezra Miller-led movie is reportedly scheduled to be released around kick-off time, which is at 6:30 p.m. ET/ 3:30 p.m. PT. 
Afterward, a TV spot with footage from the trailer will air during the game on FOX toward the end of the first quarter. 
Which Footage Will Be Included in The Flash's Trailer?
The Flash's next trailer is expected to be filled with plenty of Easter eggs, considering that the movie is a Multiversal affair. 
Given that the next trailer will be the main one, it is safe to assume that it will include tons of footage of Ezra Miller's titular speedster, Sasha Calle's Supergirl, and Michael Keaton's Batman. 
The teaser trailer included Keaton's Bruce Wayne as a voiceover, with only a glimpse of his Bat cowl. The main trailer could take it up a notch by showing Keaton's Batman in action, potentially as a money shot at the end of the trailer.
While the teaser also featured Supergirl in a minor appearance, this next trailer could showcase what the Girl of Steel is capable of, giving fans a sneak peek of the DC heroine in action alongside Miller's Scarlet Speedster. 
Moreover, the main trailer could finally unveil more details about The Flash's story, explaining why Barry decides to go back in time to save his mom and exploring the ramifications of his actions.
The Flash is set to premiere in theaters on June 16.