Doctor Strange in the Multiverse of Madness continues Marvel Studios' ongoing trend of spotlighting two heroes in a solo sequel. Just as Steve Rogers shared the stage with Natasha Romanoff in Captain America: The Winter Soldier and how Thor Odinson starred opposite Bruce Banner in Thor: Ragnarok, the titular Doctor Strange will split screentime in his second solo outing with the Scarlet Witch.
Elizabeth Olsen saw unprecedented success in 2021's WandaVision. The first Marvel Cinematic Universe streaming show broke social media on a weekly basis, laid the groundwork for future serialized Marvel Studios content, and totaled an impressive five Emmy Award nominations at last year's ceremony.
That said, Marvel's confidence in Olsen as a leading woman dates far before the success of WandaVision. Marvel Studios president Kevin Feige announced at San Diego Comic-Con in July 2019 that Olsen would be starring alongside Benedict Cumberbatch in Doctor Strange 2, emphasizing that WandaVision's events will be "reflected and directly tied into" the big sequel. 
Fans now know those events include Wanda's hostile takeover of Westview, the creation and loss of her Maximoff family, and her personal exodus from civilization as she attempts to master the Darkhold. 
While WandaVision's events were entertainment for viewers, they represent something deeper for the Scarlet Witch.
Elizabeth Olsen Addresses Scarlet Witch's "Mistakes"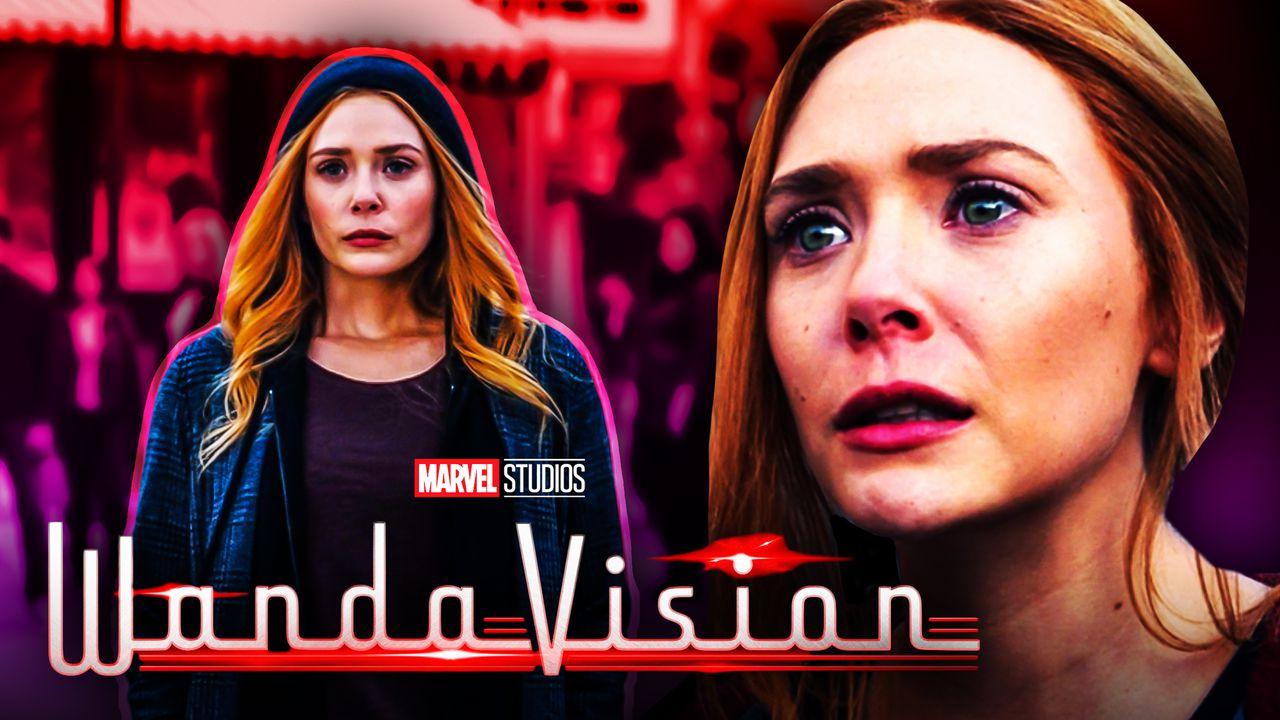 What are mistakes, if not learning experiences persevering?
As revealed in the official Doctor Strange in the Multiverse of Madness press release, star Elizabeth Olsen discussed what makes Wanda Maximoff a more interesting character than traditional Marvel heroes:
"It's not the most fun, in my mind, to always play the hero of a story where they do no wrong. I don't find that interesting. I think the reason why I really enjoyed Wanda from the beginning is that she's very clear in her beliefs. They just don't align with others, and that's okay. She'll have her own realizations and admit when she makes mistakes."
Since the WandaVision finale, Olsen's Scarlet Witch has been on a journey of self-discovery, but she won't be the only one come Doctor Strange 2. Leading man Benedict Cumberbatch noted that he is "literally coming up against versions of himself" en route to understanding who he is:
"Strange sees, through his experience in the Multiverse and the various versions of him in the Multiverse, how much of a pattern of behavior he carries. It's a kind of imprint, an identification of who Doctor Stephen Strange is in any universe and what the dangers of that character are. Is he going to be the hero to his enemy or the enemy to his hero? Who is our Doctor Strange in the Multiverse? He's literally coming up against versions of himself to figure that out."
Doctor Strange 2's Dual Self-Discovery Journeys
WWE president Nick Khan has often proclaimed how necessary it is that the "inner voice [matches] the outer voice" when it comes to professional wrestling's larger-than-life characters. Similarly, in Hollywood, studios seek out actors who match the vibe of a desired role.
As far as the general public knows, Elizabeth Olsen does not practice witchcraft, but she does have a vested interest in how the Scarlet Witch thinks. Casting an actress who "enjoyed" the idea of Wanda being "very clear in her beliefs" is what makes the Scarlet Witch such a popular protagonist. Marvel Studios' casting director Sarah Finn rarely misses, and Olsen is a recurring testament to her vision.
While Multiverse of Madness looks poised to be an enormous event film, these sentiments from Olsen and Cumberbatch emphasize that, at its core, it's about self-discovery. Wanda's journey may be bumpy at times, but her "beliefs" are unwavering. As exemplified in the trailer, she notes that it "doesn't seem fair" that her rule-breaking is viewed differently than Doctor Strange's.
On the Strange side of things, fans know the former Sorcerer Supreme has a volatile ego. What If...? showcased the terrors that can happen if the good doctor puts himself before the universe. The MCU's Strange may be fairly pure-hearted, but does that change when he comes face-to-face with more "sinister" versions of himself?
Doctor Strange in the Multiverse of Madness hits theaters on May 6.