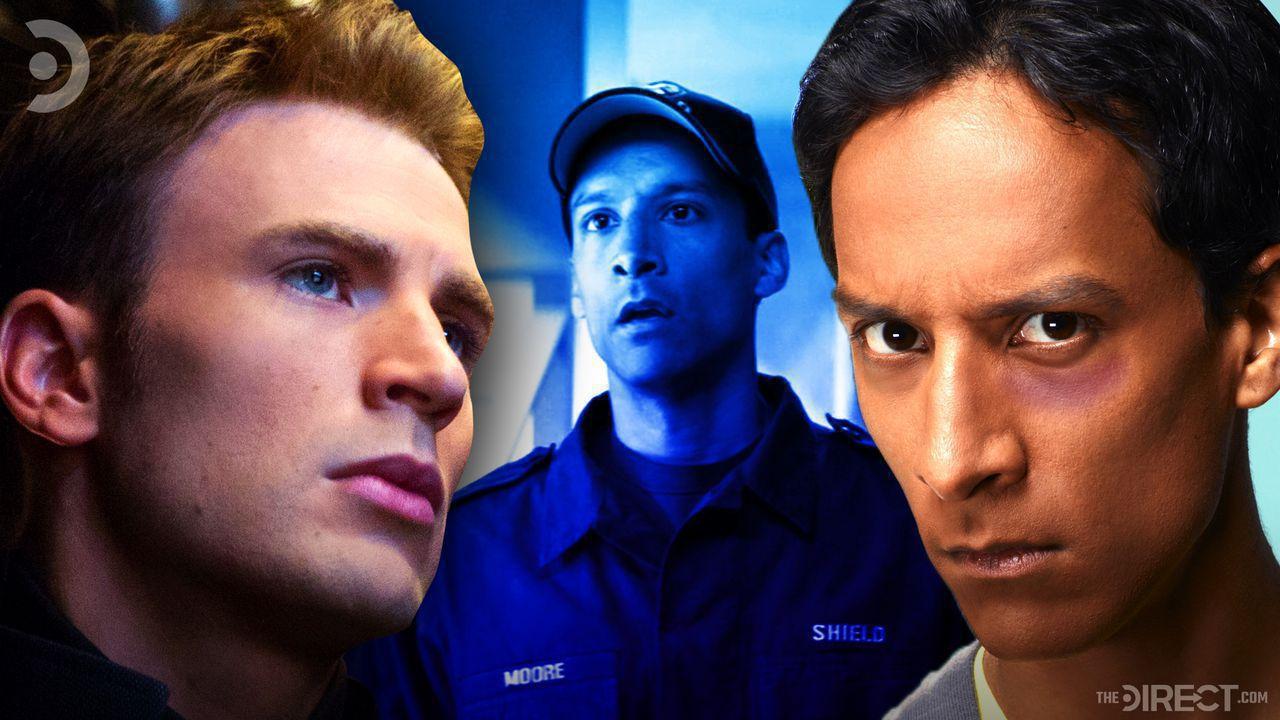 The Russo Brothers have made a massive impact on the MCU, through their various directorial contributions to some of the biggest films of the franchise . One of the Russo Brothers' first director gigs, though, came in the sitcom Community , which has since gone on to develop a cult following and found renewed interest following its arrival on Netflix.
The Russos pay respect to their time on the series by bringing back its main cast members for MCU cameos. This includes Jim Rash in Captain America: Civil War , and Yvette Nicole Brown and Ken Jeong in Avengers: Endgame . Some of the core cast members of Community have yet to appear in the MCU, such as Alison Brie , who is supposedly the type of actress Marvel is looking for a potential She-Hulk casting.
The first of these cameos was Danny Pudi, who played the role of Abed Nadir on Community . Pudi has now spoken about his appearance as a S.H.I.E.L.D. Agent in Captain America: The Winter Soldier ...
NEWS
In an interview with Collider , Danny Pudi told a recount of his experience filming for Captain America: The Winter Soldier . Pudi first went into detail about the haphazard and spontaneous circumstances that led to his appearance in the film:
"I can only speak for myself when I say this, but I got a text from Joe Russo, who was a director of Community at the time, and said, 'What are you doing on July 4th?' I said, 'I think I'm with my family. We might go to this parade.' And he said, 'Do you have some time in the afternoon?' I said, 'Yeah, well, in the morning we'll go for this parade and we're having some hamburgers, but afterwards I'll stop by.' He was filming in Manhattan Beach. So I show up at Manhattan Beach, there are no sides, no script. I don't know what I'm doing. He said, 'We'd like you just to pop into this scene with Captain America.' And I said, 'Great.'
Pudi then went on to talk about the filming itself, including the secretive process of handling the script and getting punched in the face by the one and only Captain America.
And then they gave me a sheet of paper, on set, with a couple of lines, and then they made me give them the sheet of paper back. And then Captain America, in one take, punched me, and I was super excited because I thought this was going to be in the movie and I was like, 'This is amazing.' I want to take a punch and then I want to be able to stand right back up, you know? Just to be like, 'Okay, I took a punch. It was hard, but I could get back up after being punched in the face by Captain America.' None of that made it into the film. (laughter) Months later, I saw the film. I'm in it. All my friends were like, 'How did that happen?' I wasn't allowed to tell anybody I was in it, and it was a surprise, and that's pretty much how it came to be."
In response to being asked whether his character could ever return to the MCU, Pudi jokingly said:
"People are now wondering, did I make it? Am I still around [post-Thanos snap]? I believe I am. I believe I'm S.H.I.E.L.D. I believe I'm a good guy. I believe I have heart. Without me, I think that film doesn't work...It's possible. I mean, to be honest I have no idea. (laughter) I truly have no idea. Based on my experience, I didn't have any idea what I was doing the first time I was there, so anything is possible."
WHAT THIS MEANS
Everyone will agree that it would be an honor to be punched by Captain America, despite the scene not making it into the final film. This scene has yet to be released, so is one of many scenes still locked up in the Marvel vault. For what reason it has remained unreleased is still unknown, but hopefully Marvel Studios decides to disclose this humorous alternate scene at some point down the line. Pudi's story makes for an entertaining recount all the same.
Danny Pudi's character is highly unlikely to return, despite his integral role to The Winter Soldier. This does lead one to wonder about the potential for other Community cast members in the MCU. Donald Glover is already part of the universe by portraying Aaron Davis, so is likely to return at some point. As mentioned previously, an Alison Brie-type is being looked for to play Jennifer Walters' She-Hulk, but maybe Marvel will ultimately decide to go with Brie herself.
Chevy Chase has not made an appearance, but given that he did not return for the sixth season of Community , it is safe to say that he would not be willing to make an MCU appearance. That leaves Joel McHale and Gillian Jacobs. Many have been calling for John Krasinski and Emily Blunt to play Reed Richards and Sue Storm, but McHale and Jacobs could make for a more humorous interpretation of the power couple. Who knows, perhaps the next MCU hero will be a resurrected Star-Burns.
Whether more cast members will make appearances in the MCU remains to be seen, but hopefully the Russo Brothers will be able to return to the franchise if only to allow for more Community cameos.
---