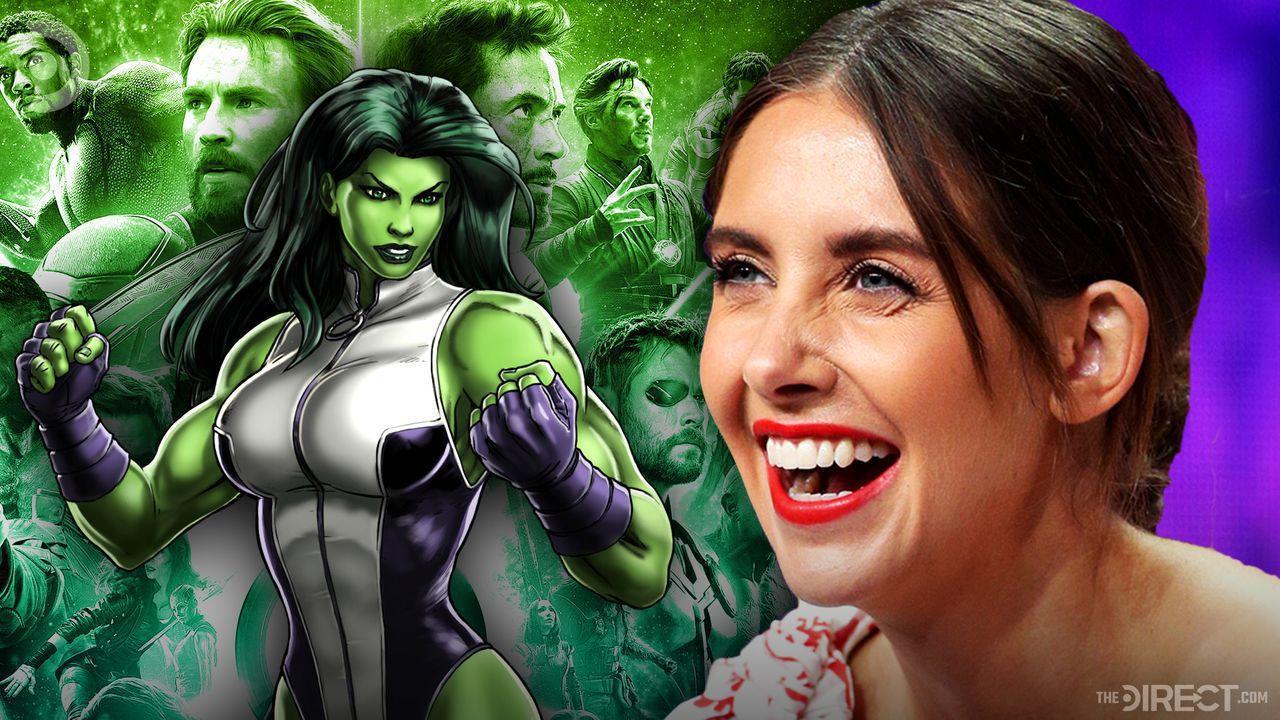 Long before most Marvel Cinematic Universe projects are cast, there are always a number of rumors pertaining to either characters the studio wants to feature or certain actor types that they are look for to fill certain roles. Some of the actor stories in particular have become legend, with the castings of people like Robert Downey, Jr. and Benedict Cumberbatch turning into the stuff of legend over the years.
The MCU team currently has over a dozen new films and tv series to cast for in preparation for their releases in theaters and on Disney+. One rumor in particular has had fans curious for months about a Disney+ show announced at D23 last year that won't arrive until much further in the Marvel Studios timeline.
NEWS
In late February 2020, insider Daniel RPK released a rumor that Marvel Studios was looking for an "Alison Brie-type actress" to fill the leading role in the new Disney+ series She-Hulk . Via an excerpt from The Hollywood Reporter , when asked about any updates on this rumor, Alison Brie herself gave this insight with some laughs:
You know, I've been trying to follow it online a little bit, and there don't seem to be. But it is always funny to me when something kind of takes off on the internet, and I'm getting my updates from fans tagging me in things on Instagram. I'm like, "Oh, interesting. Oh, people are still talking about it. That's cool.
WHAT THIS MEANS
Alison Brie has been one of the names mentioned most often during the casting process for Jennifer Walters , and her especially cryptic response gave no information on her status with the role. She has seemed to be open to the possibility of working with Marvel Studios, and there is no telling whether she is just genuinely amused at the possibility or if she is already involved and unable to reveal any secrets.
The only confirmed news for the production of She-Hulk is the involvement of Jessica Gao as the head writer , but there are no plot details other than information that is purely rumor at this point. It seems like it will still be a while before any actors are confirmed, but it should be exciting whenever fans do find out if the Alison Brie-type actor rumor comes to fruition. She-Hulk is set to premiere on Disney+ sometime in 2022.
---