Doctor Strange in the Multiverse of Madness is mere months away and MCU fans cannot wait. The Multiversal adventure is being directed by Marvel veteran Sam Raimi, and is supposedly set to feature a flurry of cameos from across super-powered realities. This collection of characters includes Patrick Stewart's Professor X, Captain Carter, and a couple different versions of Doctor Strange. 
Among these is what some believe to be the version of Marvel's good Doctor seen in What If...?, known as Strange Supreme. The character made his debut in last Fall's MCU animated series and served as one of the main protagonists of the alternate reality adventure. 
Now with Captain Carter seemingly confirmed to be making the jump from the animated world into live-action, it didn't seem like too much of a jump to assume this new Strange was also from the streaming series. As things turn out, that may not be the case. 
Strange Supreme No More
According to the closed captions in the recently revealed Super Bowl trailer for Doctor Strange in the Multiverse of Madness, the new alternate version of Doctor Strange seen is not Strange Supreme from What If...? as many assumed. 
The captions for the character show his name being Sinister Strange, revealing that he is a wholly new character and not one from any previous MCU adventure. 
 
Sinister Strange in the Multiverse of Madness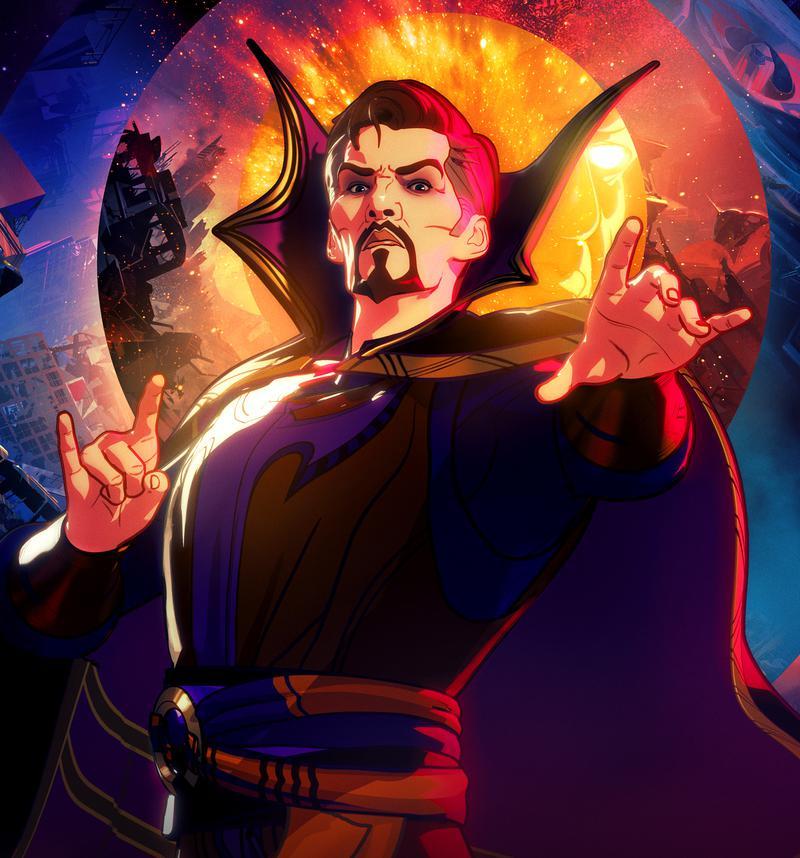 When this new evil version of the Doctor Strange character was first shown off in the initial Multiverse of Madness trailer, fans immediately went to thinking this had to be the Strange Supreme that was seen in What If...?. And in being Strange Supreme, the character would mark the first time an MCU personality would have made the jump from animation into live-action.
Well, it seems all that hype may have been for naught. But just because THIS isn't the version of the character fans saw in What It...? does not mean that Strange Supreme will not be making an appearance in the film. 
Marvel Studios has already shown off a couple of versions of Benedict Cumberbatch's iconic sorcerer, so who is to say that another could not make his way onto the list? 
Captain Carter has already seemingly been confirmed to be joining the film, so why not another What If...? hero?
For now all audiences can do is wait until Doctor Strange in the Multiverse of Madness hits theaters on May 6, 2022.