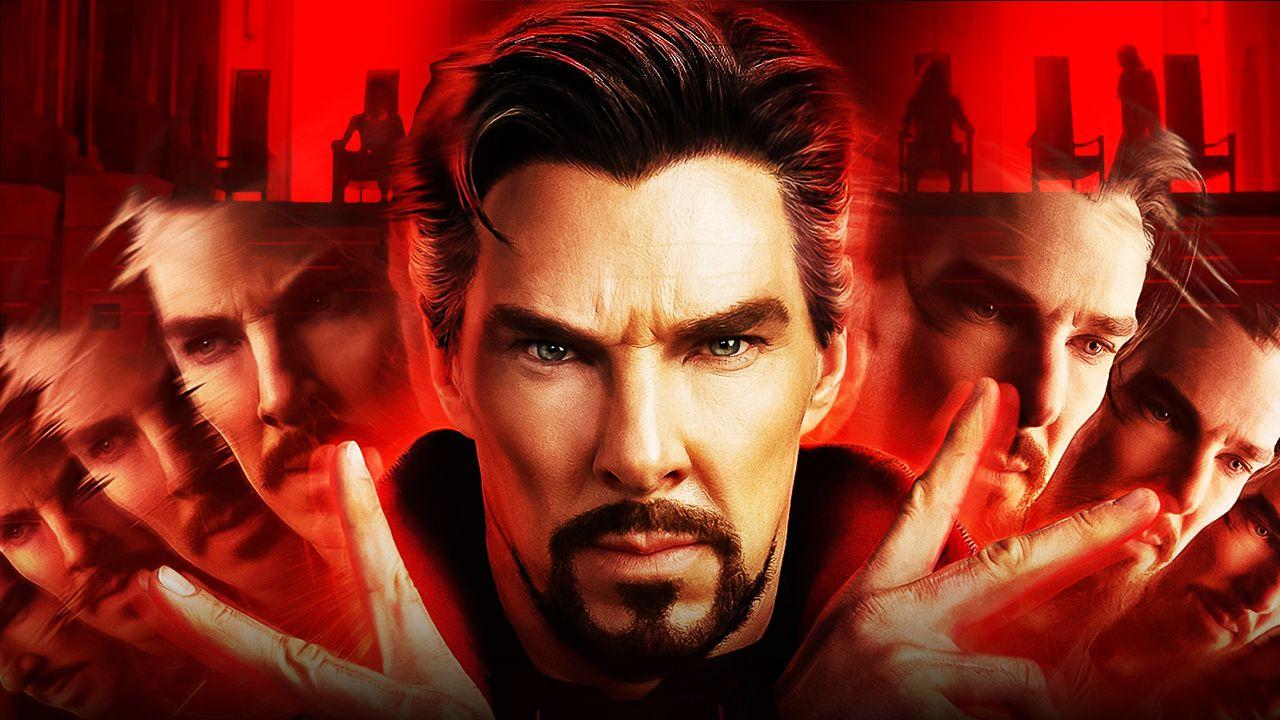 Fans will soon unveil the secrets of the Multiverse unraveled in Doctor Strange in the Multiverse of Madness, and anticipation couldn't be higher. There have been plenty of rumors regarding which Marvel legends (no, not Morbius) will appear in the magical sequel, but Patrick Stewart's Professor X remains the only confirmed returning character, with the Mutant icon expected to lead the MCU's Illuminati. 
The second trailer for the Multiverse blockbuster revealed Doctor Strange's reality-bending actions had resulted in his capture by a group that appeared to involve Baron Mordo, Charles Xavier, and some Ultron Bots. This group has long been speculated to be the Illuminati, a team of the smartest and most powerful Marvel heroes.
Speculation has run rampant as to who will fill the remaining chairs shown in their headquarters. The top theories include Tom Cruise's Iron Man, Lashana Lynch's Captain Marvel, John Krasinski's Mr. Fantastic, and Hayley Atwell's Captain Carter.
Only time will tell how many of these cameo rumors pay off, but Marvel Studios has now finally confirmed this group is exactly what many thought it to be: the Illuminati. 
Doctor Strange 2 Trailer Confirms Illuminati Role
Marvel Studios' latest TV spot for Doctor Strange in the Multiverse of Madness finally confirmed the inclusion of the Illuminati as the heroic team was mentioned by name.
The dramatic reveal came toward the end of the trailer as Baron Mordo, guarded by two Ultron Sentries, announced to Doctor Strange that "the Illuminati will see [him] now."
America Chavez looks to be having energy magically siphoned from her before Doctor Strange comes to her rescue.
Scarlet Witch can be seen utilizing her Chaos Magic with runes engraved into the ground beneath her.
Wanda appears to have a vision of America Chavez and Defender Strange leaping between floating islands high above the clouds.
Doctor Strange is shown to be floating in a candle-lit room next to Christine Palmer.
The Avenging sorcerer is locked into a magical duel with another sorcerer, casting his own golden-colored magic before being overwhelmed by a purple spell.
The full "Time" TV spot can be seen below:
Who's in Doctor Strange 2's Illuminati?
Up until now, there had only been theories and rumors to suggest the Multiversal team that arrests Doctor Strange would go by "the Illuminati." Producer Richie Palmer even implied this wouldn't be the case as he revealed that if they were to introduce the Illuminati then it might be more "MCU-driven," as opposed to replicating the comics.
Only time will tell what the future holds for Multiverse of Madness' Illuminati, after all, Marvel Studios is rumored to be developing an Illuminati project. Perhaps the Multiversal line-up will be a one-and-one, allowing for a team of MCU characters to take on the name in the future.
The fact that this team of Marvel legends will be the Illuminati only adds further credence to rumors regarding who will appear in the team. Baron Mordo and Charles Xavier have both been shown to be members, along with teases of a Captain Marvel Variant played by Lashana Lynch, but which heroes will fill the remaining seats?
Typically, Doctor Strange would serve as an integral member of the team, but Baron Mordo looks to be filling that role to save the confusion of Strange arresting himself. Marvel Comics' most common members of the Illuminati members include Iron Man, Black Bolt, Mr. Fantastic, and Namor, all of which stand a chance of appearing.
Recent reports appear to have shut down rumors of Tom Cruise's Iron Man Variant making an appearance, although perhaps another actor may fill that role. Similarly, John Krasinski appearing as Mr. Fantastic would offer an excellent opportunity to fulfill fan casting, even if he won't take on the role in the long term in the MCU.
Anson Mount returning as Black Bolt from Inhumans would offer an easy opportunity to formally move the controversial series into another universe, allowing for a fresh MCU reboot. Tenoch Huerta has also already been cast as Namor in Black Panther: Wakanda Forever, why not move his debut up a few months into Multiverse of Madness? 
Fans won't have to wait long to see who will be involved in the MCU's Illuminati, as Doctor Strange in the Multiverse of Madness hits theaters on May 6.