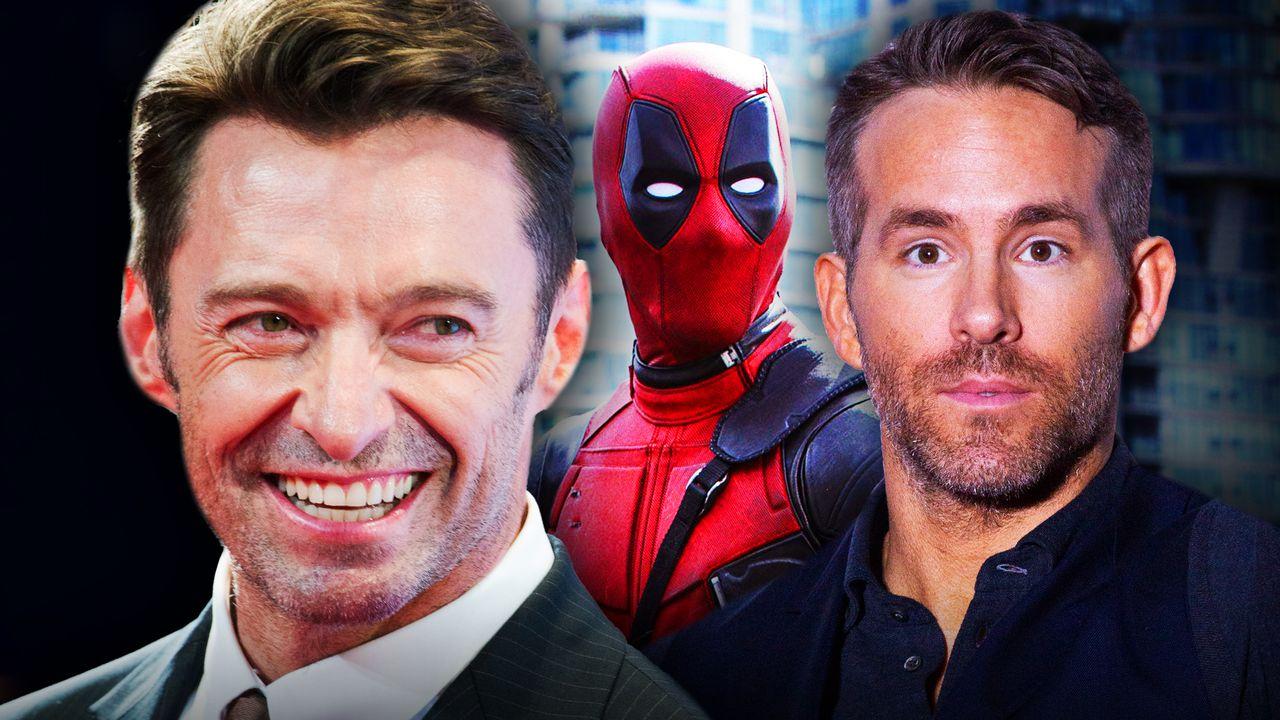 MCU fans have been waiting to see Wolverine enter the MCU for years, and they soon will, but not in the recast way many were expecting. Hugh Jackman will continue his 22-year tenure as the Adamantium mutant for Ryan Reynolds' Deadpool 3, which arrives in theaters in November 2024.
The Deadpool star had been calling for Jackman to reprise his Marvel role for several years now, despite the Australian actor having insisted his Wolverine days were at an end after his death in 2017's Logan. But the announcement finally came in a hilarious teaser featuring the two actors in September 2022.
What after years of insisting that his days as a Marvel hero had come to an end, how did his sudden decision to return as Wolverine finally come about? Jackman has explained when he ultimately decided to return for Deadpool 3 and how Reynolds reacted to his u-turn decision.
How Ryan Reynolds Responded to Wolverine Comeback
Speaking to Variety, Wolverine star Hugh Jackman explained how Deadpool actor Ryan Reynolds reacted to his decision to reprise his coveted mutant in the MCU.
After Reynolds had been begging Jackman "on the daily" to return for a Wolverine and Deadpool team-up movie, the Australian actor eventually made the decision to come back in August 2022 during a family beach road trip.
When Jackman called his X-Men Origins: Wolverine co-star, the decision came as a "big shock to him," especially given the timing that Reynolds was preparing to meet with Marvel Studios President Kevin Feige to discuss Deadpool 3 at the time:
"I think, actually, he'd given up. I think it was a big shock to him. There was a massive pause, and then he said, 'I can't believe the timing of this.'"
Reynolds shared his excitement to work with "one of [his] closest friends each and every day" as these two iconic Marvel characters:
"Oh my God, I'm thrilled. It's like old home week. To get to be on set with one of my closest friends each and every day is a dream come true. But to do it with these two iconic characters side by side, that's beyond our wildest dreams." 
The Deadpool actor added that he originally pushed to bring Wolverine into the franchise when Disney first bought Fox over three years ago but "it wasn't possible then," so "for this to be happening now is pretty damn exciting."
Jackman explained how "part of me now thinks I'd be better at [playing Wolverine]" now than he was before:
"A little part of me now thinks I'd be better at it. Is that arrogance of age or something? Wolverine's a tortured character — more tortured than me. But I always get the feeling of him being comfortable in his own skin. And I feel more comfortable in my own skin now, even though it's messier."
The actor noted how he was "greedy" in wanting to hold onto the Wolverine role, but was sure that "the plans are afoot" for the character's future:
"Well, I was greedy. I held on to it for 20 years. And then, of course, since I left, it's been bought by Disney. I'm sure the plans are afoot."
Admitting his dishonesty about being done as Wolverine, Jackman revealed he "straight-up lied:"
"I straight-up lied. But you're not the only one I lied to, let me tell you."
Jackman may have been telling the truth initially when he shared his Wolverine retirement intention, but he says a screening of Deadpool began to change his mind, meaning his return has been "brewing for a long time:"
"I went to a screening of 'Deadpool.' I was 20 minutes in, and I was like, 'Ah, damn it!' All I kept seeing in my head was '48 Hours' with Nick Nolte and Eddie Murphy. So it's been brewing for a long time. It just took me longer to get here."
Discussing the movie's title, Jackman suggested it may not be called Deadpool 3 as he is "pretty sure Wolverine wouldn't like that title:"
"Well, not in my heart. I'm pretty sure Wolverine wouldn't like that title."
Hugh Jackman Really Wanted to Come Back as Wolverine
Obviously, Ryan Reynolds had been trying to get Hugh Jackman on board to return as Wolverine in a Deadpool team-up for a long time. But the latest comments seems to indicate the actor didn't need much convincing, as even 2016's Deadpool had him convinced this was a franchise he wanted to join. 
After the announcement of his role in Deadpool 3, Jackman was asked how he was convinced to return, to which he said he "[makes his] own decisions." Now, the meaning behind those comments is more clear than ever as he appears to have been the one to first approach the negotiating table.
The two Foxverse Marvel stars clearly have a close friendship between them which ought to shine through in Deadpool 3 and what will undoubtedly be a hilarious press tour. One can only imagine the chaos that will ensue on set between the actors as their mutants team-up for the first time in over fifteen years.
There's no telling what the future holds for Jackman's Wolverine, after all, the actor had already promised he was done before, and yet he has now returned. But with the musical actor unlikely to stick around in the long-term, this may prove to be a one-off, perhaps except for an appearance in Avengers: Secret Wars.
Deadpool 3 hits theaters on November 8, 2024.
---
Release Date
July 26, 2024
Platform
Theaters
Sam Hargrave is the Associate Editor at The Direct. He joined the team as a gaming writer in 2020 before later expanding into writing for all areas of The Direct and taking on further responsibilities such as editorial tasks and image creation.