One of DC Studios' new executives has teased which DC Comics heroes and villains may appear in Chapter 1: Gods and Monsters.
DC Studios heads James Gunn and Peter Safran recently revealed their plans for the new DCU, which will act as a reset of the existing cinematic slate. 
Included in the lineup of projects are new stories featuring familiar DC heroes like Superman and Batman, as well as DC comics characters who haven't been given the live-action treatment, like "The Authority" and Booster Gold.
With the DCU entering a new era, it opens the door for a lot of popular comic book heroes and villains to appear, many of whom fans are dying to see.
James Gunn Hints at DCU's New Heroes and Villains
A poll conducted by IGN has revealed which DC heroes and villains fans most want to see in the upcoming DCU slate. 
DC Studios co-CEO James Gunn then reposted the results of the poll on his Instagram story. Gunn highlighted the top ten characters who received the most votes and commented "Will 5 of 10 do?," indicating that at least half of these characters (listed below) will be included in the new DCU:
Nightwing
Nightwing, aka Dick Grayson, is one of the most popular Batman sidekicks. He began as an iteration of Robin before retiring from that persona and becoming the hero known as Nightwing. 
Martian Manhunter
Martian Manhunter, or J'onn J'onzz, is a telepath and shapeshifter from the planet Mars, who disguises himself as a police officer after he is marooned on Earth. Martian Manhunter was most recently teased in live-action in Zack Snyder's Justice League.
Lobo
The interstellar mercenary and bounty hunter named Lobo has received a lot of attention lately after Aquaman star Jason Momoa showed interest in the role. Lobo is an alien from Czarnia and was introduced in the DC comic The Omega Man.
Brainiac
Brainiac is a famous DC villain with a 12th-level intellect who is most commonly pitted against Superman. He'll be seen in the upcoming video game Suicide Squad: Kill the Justice League.
Deathstroke
The infamous Batman villain and mercenary Slade Wilson, aka Deathstroke, was portrayed in the old DCU by Joe Manganiello, but it's possible the character will have a new future in Chapter 1: Gods and Monsters.
Jason Todd
Jason Todd has held a few different personas throughout his DC history. He was another popular iteration of Batman's sidekick Robin before he was killed by the Joker and then resurrected as Red Hood.
Zatanna
Zatanna has long been rumored to be entering the DCU. The character is a notable member of the Justice League and performs as a stage magician who possesses actual magical powers.
Court of Owls
The mysterious shadowy group known as the Court of Owls recently appeared in DC's Gotham Knights video game. The criminal group have become major antagonists for Batman over the years in DC comics, but haven't been included in live-action yet.
Mister Freeze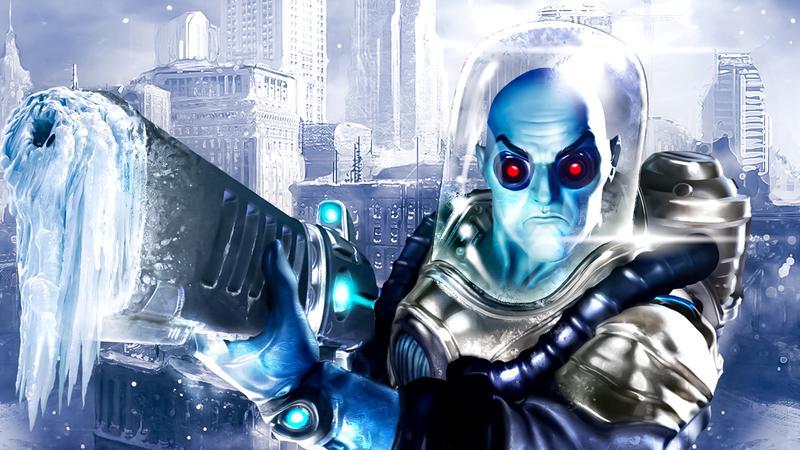 Another famous DC villain from Batman's Rogue's Gallery, Victor Fries (aka Mr. Freeze) was involved in a fatal accident that turned him cold-blooded. The character was last portrayed in a movie by Arnold Schwarzenegger in Batman & Robin in 1997, so he is well overdue for a comeback.
John Constantine
The occult investigator John Constantine has seen a few different iterations over the years in both the Arrowverse and a movie with Keanu Reeves, which was recently confirmed to be getting a sequel.
Which Characters Will Be In the New DCU?
Of the ten DC heroes and villains listed, all of them feel like they may have a home in the new DCU at some point. But of the five that Gunn could be referring to, there are a few likely choices.
The Brave and the Bold will reportedly be a father-son story between Batman and Damian Wayne, but should the story expand to the wider Bat family, it's likely that either Jason Todd or Dick Grayson could appear. The villain of the film also hasn't been announced, but it's possible Gunn is hinting at Mr. Freeze, the Court of Owls, or Deathstroke being potential candidates.
Similarly, Brainiac could be featured as the villain in either Superman: Legacy or Supergirl: Woman of Tomorrow. 
John Constantine and Zatanna have projects in some stage of development, but neither of them was mentioned in the DCU Chapter 1 slate announcement. Nothing has been said about Lobo or Martian Manhunter's involvement in the DCU thus far, but perhaps they'll make it into Chapter 2.