Superman & Lois executive producer Todd Helbing explained why Jon Cryer's Arrowverse Lex Luthor was replaced with Michael Cudlitz for Season 3.
Many actors have played Superman's archrival Lex Luthor over the years. Fans grew accustomed to one from Jon Cryer in the Arrowverse for several years, while Titans just recently introduced another played by Titus Welliver.
Superman & Lois previously cast its own new Lex Luthor for Season 3 to be played by The Walking Dead actor Michael Cudlitz. Despite seemingly starting as an Arrowverse series, the Man of Steel's CW show revealed itself last season to actually take place in another universe altogether.
Why Did Superman & Lois Recast Lex Luthor?
Alongside the first look at Michael Cudlitz's Lex Luthor from Superman & Lois Season 3, Entertainment Weekly shared comments from showrunner and executive producer Todd Helbing who explained why the Arrowverse's Jon Cryer was replaced with The Walking Dead actor.
The showrunner explained that while they "love Jon Cryer," the team wanted to "do [their] own stamp" on the DC villain for Season 3:
"We love Jon Cryer, we think his work on Supergirl was amazing. But we wanted to do our own stamp [on that character]. I'm excited for everybody to finally meet Lex [Luthor]."
Cryer previously addressed being recast when rumors of the Lex Luthor casting call going out first emerged, saying "godspeed to the guy who gets it:"
"… since this news is about a new Lex Luthor casting call for Superman & Lois that means I'm not going to be playing him this time around. Godspeed to the guy who gets it! It's a terrific show."
But Cryer's Lex Luthor isn't the only one being replaced ahead of Season 3 as Michael Bishop is taking over the role of Superman's son Jonathan Kent, replacing Jordan Elsass from the first two seasons.
DC's Lex Luthor Recast Makes Complete Sense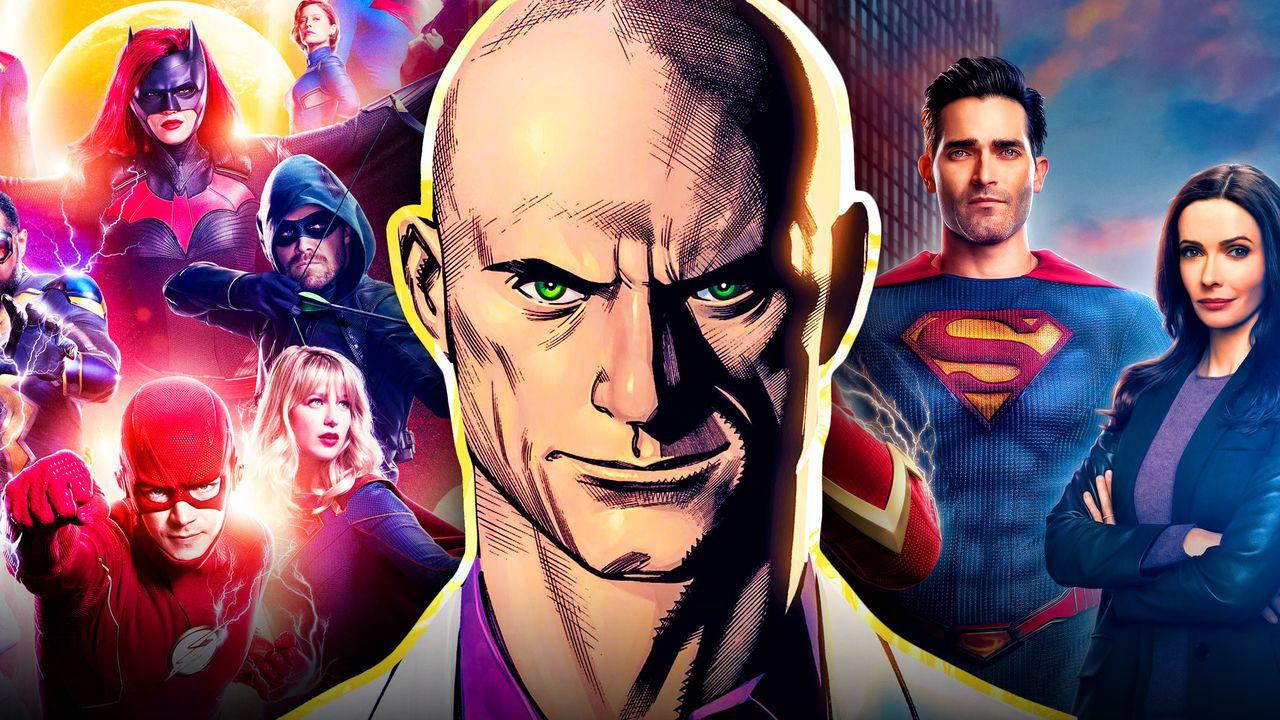 Just how big Lex Luthor's role in Superman & Lois will be is currently unclear, although the show has already cast a lead villain. When Titans introduced its own take on the bald-headed villain last year, showrunner Greg Walker revealed they were held to some "constraints" on his role, and the same may be true here.
Technically speaking, Michael Cudlitz replacing Jon Cryer as Lex Luthor may not exactly be a recast, as the Season 2 finale revealed Superman & Lois doesn't take place in the Arrowverse. Instead, it seems to occur in another universe where the titular leads just happen to still be played by Tyler Hoechlin and Elizabeth Tulloch.
Nonetheless, Hoechlin and Cryer have shared scenes together before during the "Crisis on Infinite Earths" crossover event. The Superman actor has even shared his aspirations to "go up against" the widely-praised Lex Luthor at some point, having only "met briefly once or two" before.
After Cryer became so beloved as his Superman villain, many saw the decision to recast him as a great shame. However, his take on Lex Luthor was generally quite light-hearted and comic-booky. Meanwhile, the first look at Cudlitz's Season 3 version points to a far darker take which may have been a factor in the recast.
This also serves as just another way to remind fans and reinforce the fact Superman & Lois does not take place in the Arrowverse, despite using the same lead actors and featuring Arrow mainstay John Diggle in a couple of episodes of the first two seasons - there was even a Batwoman crossover planned in 2020.
Superman & Lois Season 3 premieres on Tuesday, March 14, and airs new episodes every Tuesday on The CW.